Happy Gold is a Forex robot that can provide us with a stable performance on Gold. The developers provide us with information about the system in their presentation. We have decided to check it and the trading results to make a good review for you.
Happy Gold: to trust or not to trust?
The advisor looks pretty decent. It shows consistent stability and a solid trading track record. Owners provide everyone with a good level of support.
Features
We have various information provided that we are grouped in the list.
The developers claimed that the system can perform orders completely automatically.
There's a modified ZigZag indicator that tracks and connects extreme points of the chart, the distance between these points being equal or higher than the percentage specified for the price scale.
There are the following strategies available: Grid, Scalping, and Swing.
It can work with Gold only.
Actual time frames can vary from M15 to H4.
It is able to follow FIFO rules.
The SL levels are set at 24 pips.
It can be used on Windows, Mac OS, and Linux.
It's possible to trade on MT4 and MT5 terminals.
We should have $100 or more to start trading with this EA.
It doesn't use Martingale, Hedge, or Grid.
We have to work on ECN accounts only.
The broker can be both: 4 and 5 digits.
The robot will receive updates and upgrades when it's needed.
After the first month, we have to confirm our email and receive a lifelong license.
The offer includes a copy of the system for two licenses for €299 and for five licenses for €499. We can get ten robots and an indicator as extra.
Verified trading results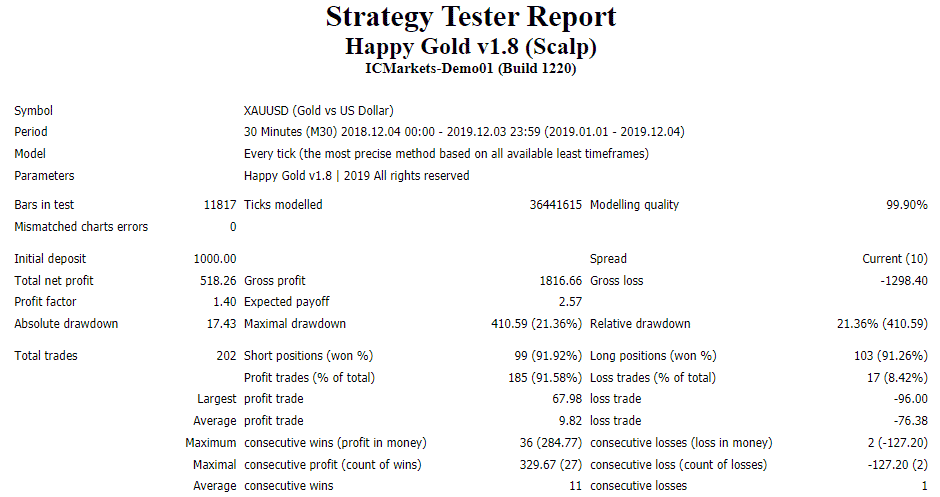 We have a backtest report of Gold on the M30. It worked on the data from 2018 to 2019. The modeling quality was 99.90% with 10 pips spreads. An initial deposit was $1000. The total net profit amounted to $518.26. The profit factor was 1.40. The maximal drawdown was 21.36%. It has performed 202 orders with 91% of the win rate for short and 91% for long trading directions.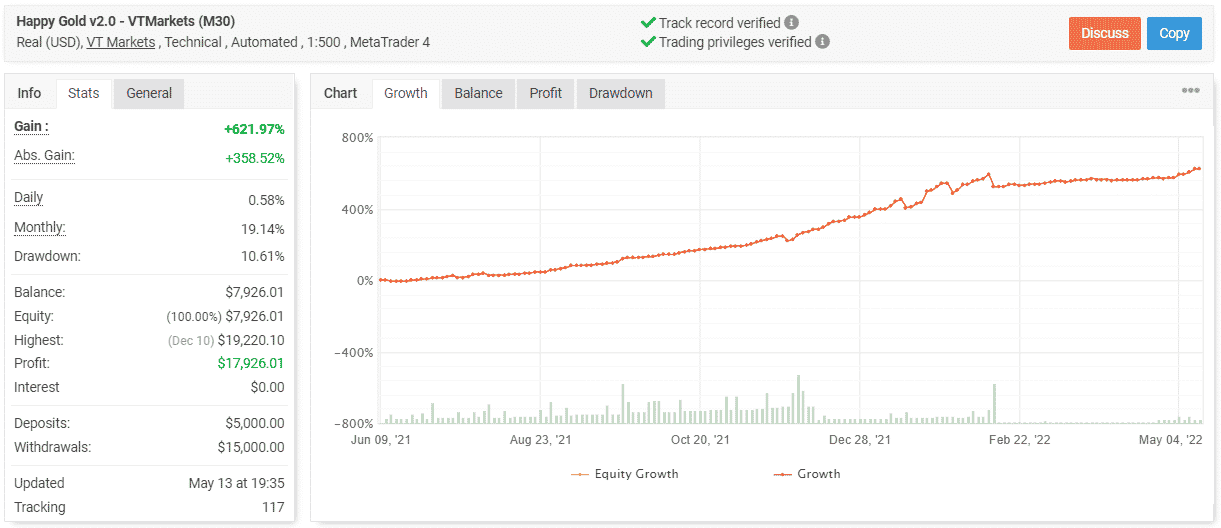 Happy Gold keeps managing a real account that was created on VT Markets. It works with 1:500 leverage on MT4. The account has a verified track record. So, we can rely on the data that we see. It was created on June 09, 2021, deposited at $5,000, and withdrawn at $15,000. Since then, the absolute gain has become 10.61%. There's a big community of traders who seek those trading results.

There were 206 orders with 9396 pips traded. An average win is 73.85 pips when an average loss is -87.72 pips. The win rate is 77% for Longs and 88% for Shorts. An average trade length is 4 minutes. The profit factor is 4.10.

We may note that the robot is twice as effective in the short trading direction than in the long one as it generated $11,539.63 of profit.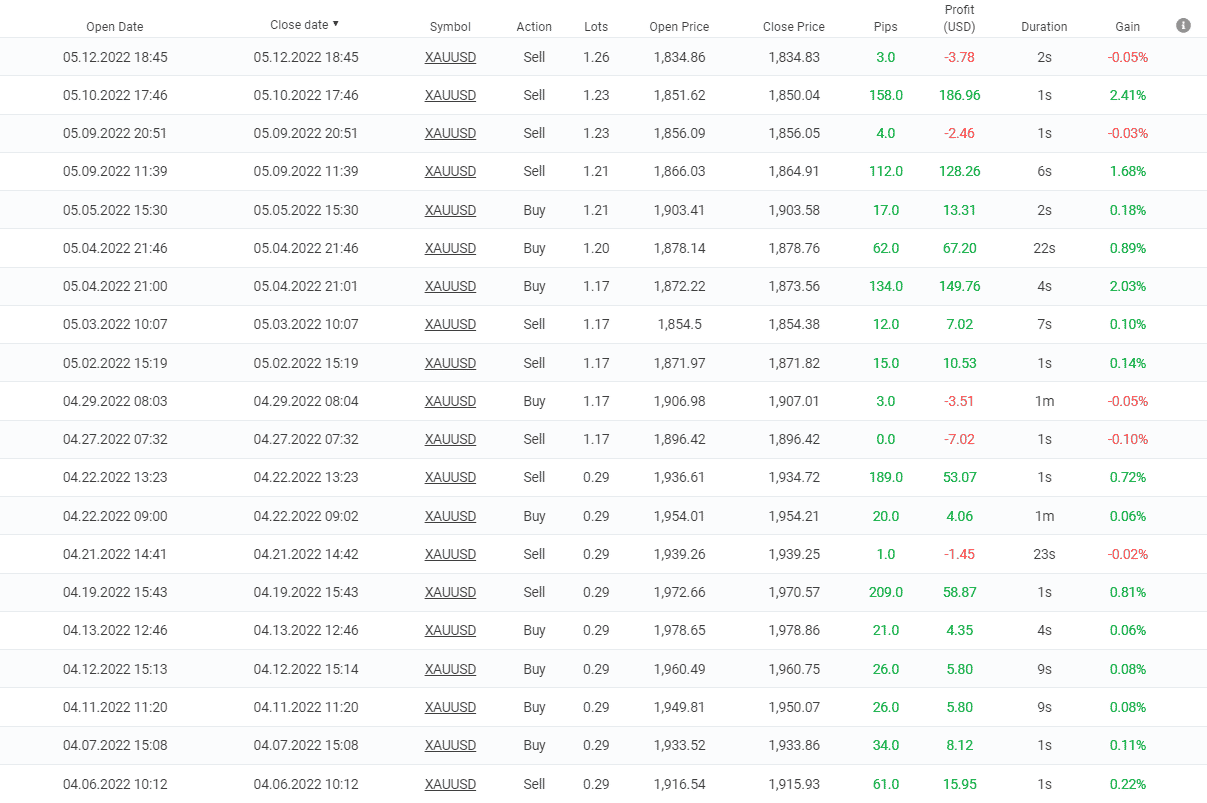 It looks like the robot requires great market conditions to work well. The profits look great compared with little losses.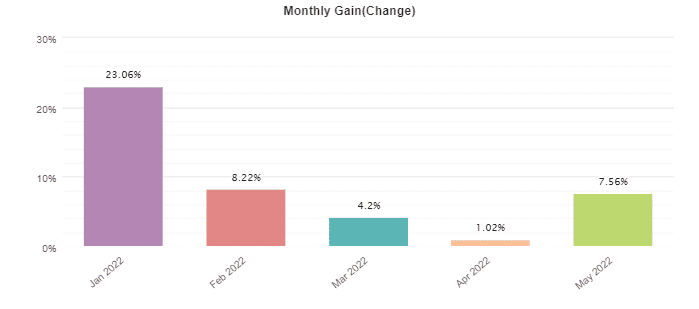 We may note that this year the system is profitable so far. It's great because we can rely on the system all the way.
Vendor transparency
Happy Forex is a great company that has various robots in their portfolio including Happy News, Happy Frequency, Happy Fast Money, Happy Forex, Happy Gold, and other solutions. We'd like to note that every solution is well-designed and ready to go.
People feedback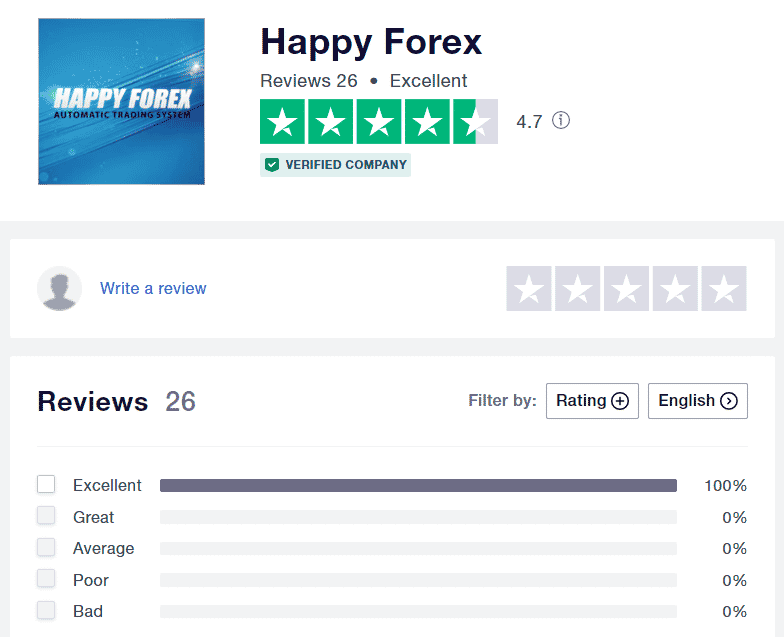 There's a profile of Happy Forex on Trustpilot created.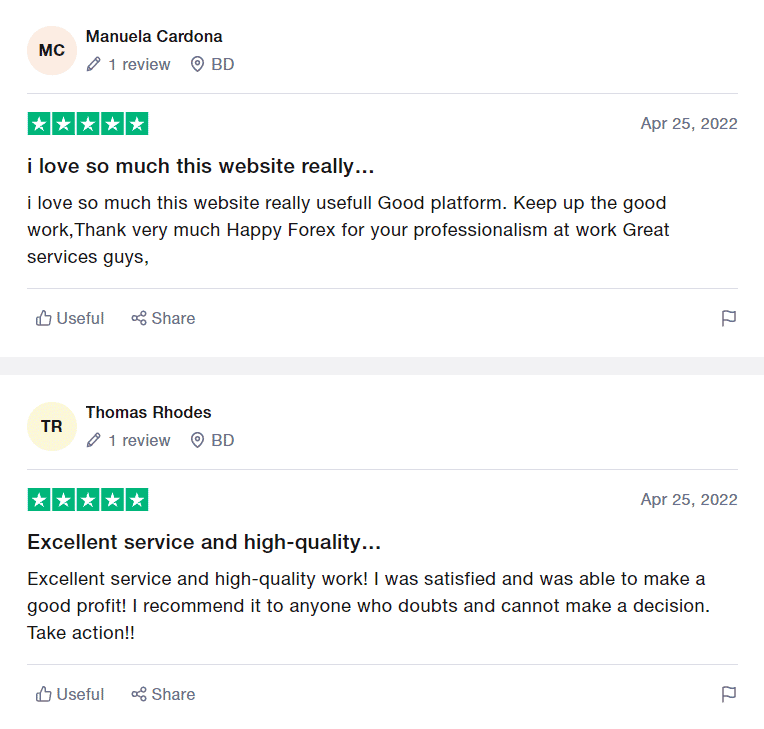 All comments are positive. This means that people trust the developers and their products.