Today's robot to review is Happy Breakout. This EA is an innovative trading software developed by professional traders known as Happy Forex team. The developers of this expert advisor claim that it is designed to generate stable profits and low drawdown.
Is Happy Breakout a Good Choice?
Although this EA provides a clear trading strategy insight and an unlimited number of demo and real accounts, there are a few disadvantages that do not allow us to recommend this robot to the public:
High price

No information about the developers, their location, and trading history in the Forex market

No email address

Low profit factor rate
Trading Strategy
It does not use grid, hedging, arbitrage, or martingale trading strategy. Instead, it "uses the strategy based on the breakdown of the most important support and resistance levels". The software is optimized "using real ticks with 99.90% model quality". Happy Breakout uses fixed SLs and TS of "profitable trades in its operation".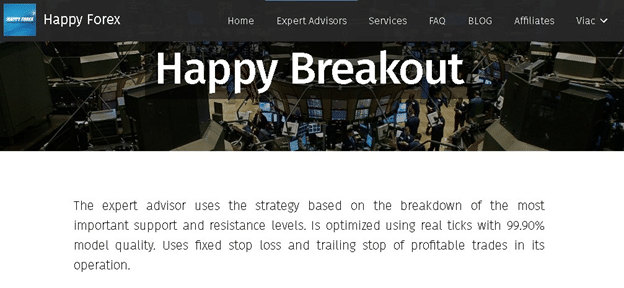 Back Tests Data
The devs of Happy Breakout show a screenshot of backtesting results on their website: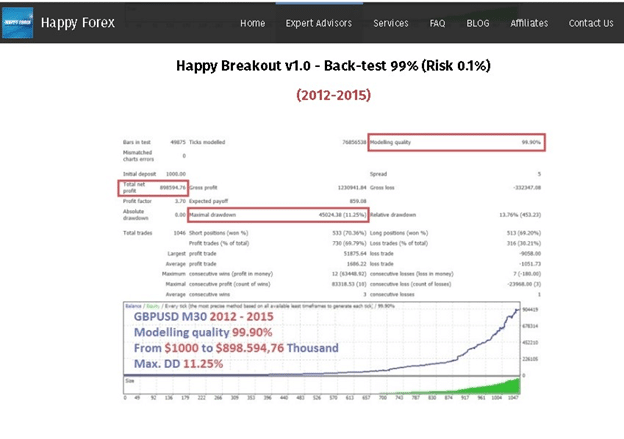 The backtesting started in 2012 and ended in 2015. The account traded GBPUSD currency pair and performed on the M30 timeframe with 99,90% of modeling quality. The initial deposit was $1000. From 2012 till 2015 the account has gained an $898594,76 profit. It has traded 1046 trades with 69,79% of profit trades and only 30,21% of loss trades. The profit factor was high and equaled 3, 20. The maximum drawdown was only 11,25%. The win rate for short positions was 70,36% and 69,20% for long positions. They seem to be quite impressive trading results. However, let's go on and jump to the real trading results.
Fxblue Trading Results
Let's analyze the trending performance of fxblue trading account.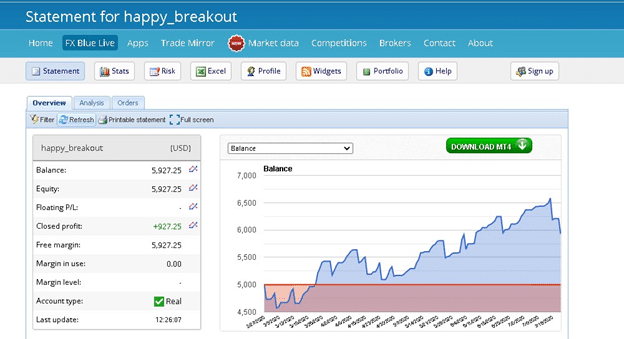 It is a real USD account that started trading on August 11, 2017. It has been trading EURUSD (112 trades) and GBPUSD (83 trades) currency pairs and works on the popular Metatrader 4 platform.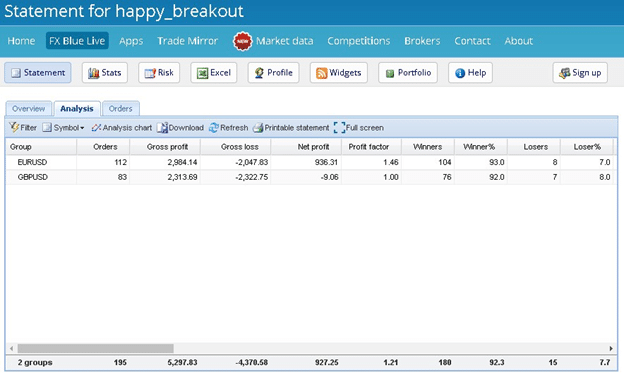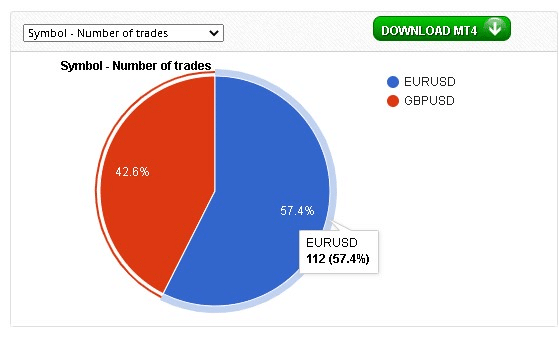 The account deposited 5,000.00 USD and gained a $5,297.83 profit.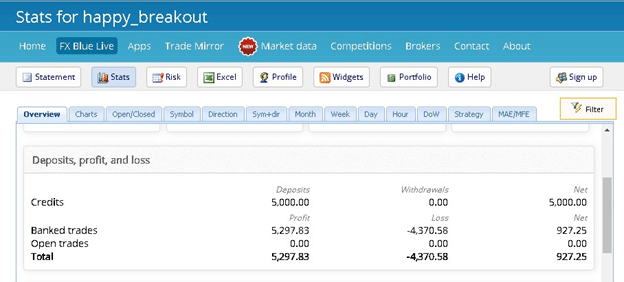 The total return of this trading account is +18.5% with a trade win of 92.3%. The risk/reward ratio is 1.21. Monthly gain is +3.6% and daily return is +0.8%. The profit factor is not high and is equal to 1.21. The trade length is 66.6 minutes and the worst drawdown is only 10.0%.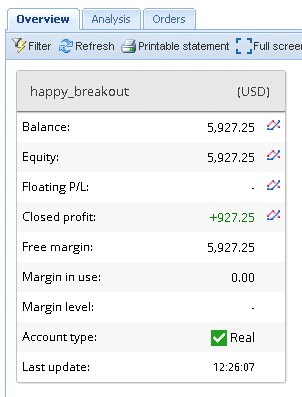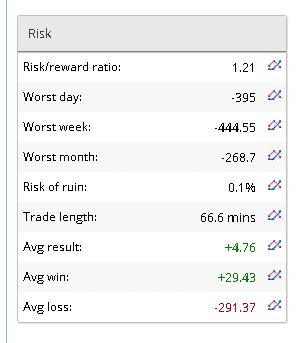 As you may see from the screenshot below, the average loss (-291.37) is higher than the average win (+29.43).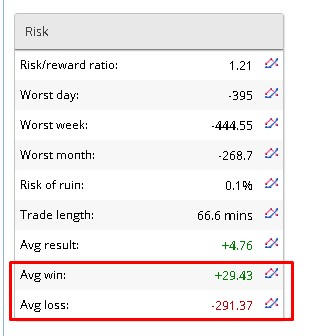 That is not good for trading.
Law Drawdown
The peak drawdown is 10%. This is not a high drawdown result what means that robot is safe for trading: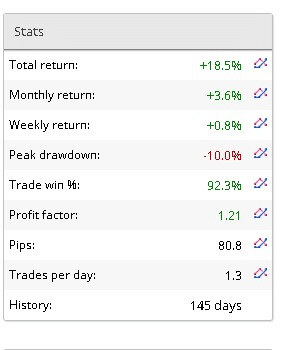 Pricing and Refund
This Happy Breakout robot can be purchased for € 550, which gives you an unlimited number of real and demo accounts and, as a Happy Forex Full Pack of 10 EAs as a bonus). Those users who have already purchased a full pack are offered a 25% discount.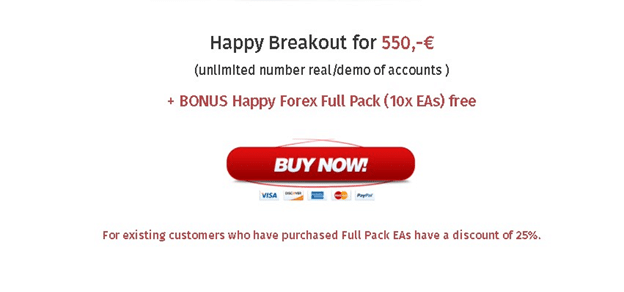 When you buy Happy Breakout, you get:

Vendor Identity
The vendors of Happy Breakout did not leave an address, phone numbers, email, and any identifying statement on their website. If traders want to get in touch with support, they can do it by filling the "Contact us" form on their website.  This is not a good sign to Happy Breakout EA. Therefore, if the vendors want to have increase sales, they need to provide information about themselves, their location, and trading history on their website.