Green Graph EA has a simple presentation that welcomes us with the claim: "Earn Safe, Earn Green. Green Graph EA trades the green market, getting green profits & earning big money." It seems the developer wanted to use a "hype train about ecology friendliness." There are widgets from Forex Peace Army published
Green Graph EA: To Trust or Not to Trust?
We'd like to say no. The main reasons are that profitability is unpredictable, and the system is young to be sure it's good to trade in 2021.
Features
There are not so many features, and other details explained:
Green Graph EA was introduced as the fully automatic trading solution.
The system performs only trading with low risk to the account balance.
There's a "special algorithm" for finding precise Entry Points implemented.
The advisor uses some technical indicators from MT4: EMA, stochastic, RSI indicators and makes some calculations in the mathematical formulas.
We are free to work with four symbols: EUR/AUD, EUR/GBP, EUR/USD, and GBP/USD.
The advisor uses the H1 time frame.
The system can decrease losses from lost trades.
The system doesn't require previous trading experience.
We can use the advisor on any broker.
We may ask for broker advice from the developers.
The robot helps us with proper money-management action when deals are on the market.
"EA is connected to the Green Graph website server where AI keeps revising the ticks and develops an algorithm for future trades." It's a lie because it's so complicated for one developer to be designed.

There are over 1000 visitors monthly and 100 traders. Usually, this information means nothing to everyone. There could be written any numbers.
The system sets short Stop Losses
It forces the account to work with only short-term drawdowns.
We have to have $100 or more on our account.
The optimal balance starts from $1000.
The leverage should be 1:500.
We can customize default settings to fit our trading style.
The robot requires a VPS service for high execution speed.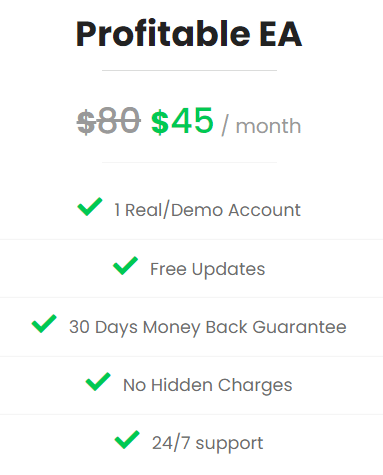 The system is introduced to us in a single package. One month subscription is available for $45. The original price was $80. The package is featured by one real or demo license, free updates, a 30-day money-back guarantee, and 24/7 support.

We can start a 7-day trial for $1 right now.
Verified Trading Results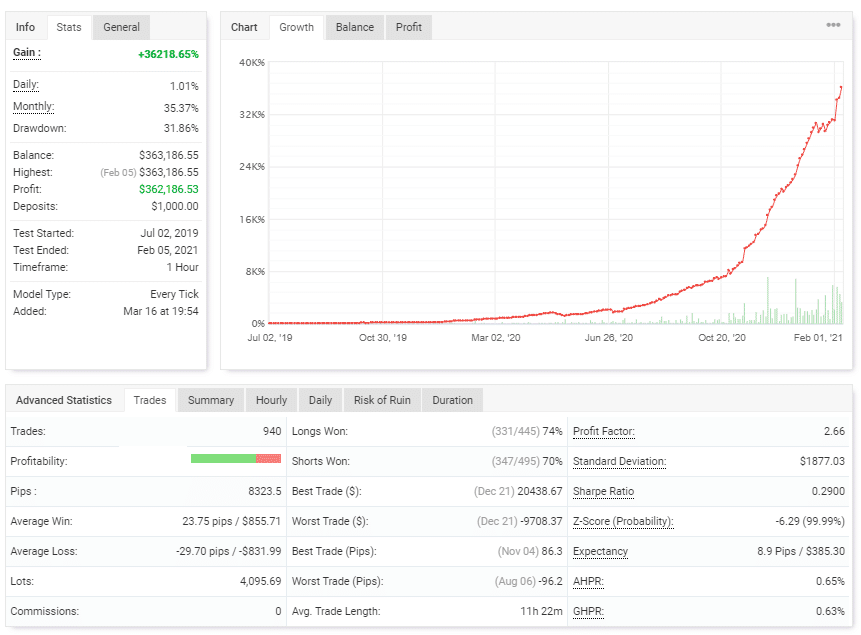 There's a EUR/AUD backtest of the H1 time frame published through myfxbook. The period of data was between July 02, 2019, and February 05, 2021. The absolute gain was 36,218.65%. An average monthly profit was 35.37%. The maximum drawdown was 31.86%. There were 940 deals with 8323.5 pips executed. The EA has traded 4,095.69 lots. An average win was 23.75 pips when an average loss was -29.70 pips. An average trade length was eleven hours and twenty-two minutes. The win rate was 74% for Longs and 70% for Shorts. The Profit Factor was 2.66.


The deals were performed with low-risk trading.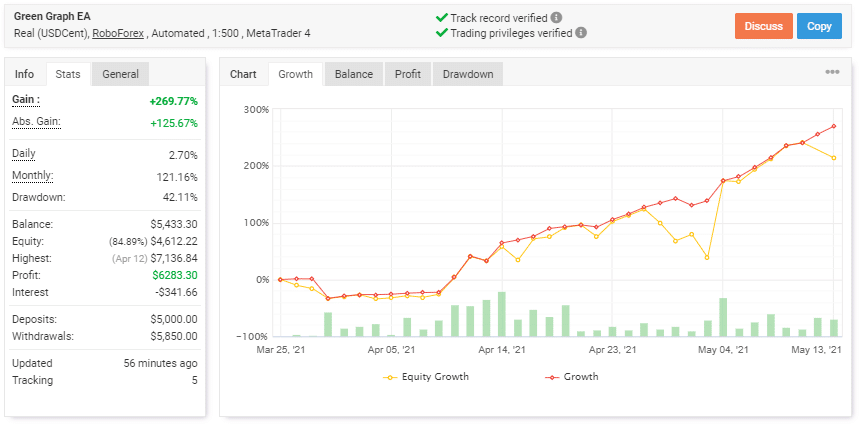 Green Graph EA has not only a backtest report but also a real USD Cent account where it works automatically. The broker is RoboForex. The leverage is 1:500. The account has a verified track record and verified trading privileges. It was created on March 25, 2021, and deposited at $5,000. Since then, the absolute gain has become +269.77%. An average monthly gain is 121.16%. The developer withdrew $5,850. The maximum drawdown is high – 42.11%.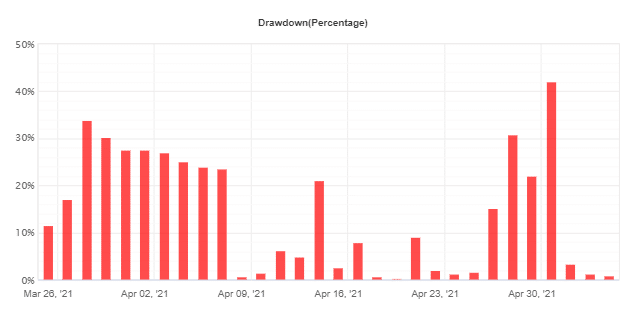 It was a lie that there are no deep drawdowns.

The advisor has executed 532 deals with 2129 pips. There were 116.91 Lots traded. An average win is almost twice fewer (16.54 pips) than an average loss (-26.78 pips). A win rate for Longs is 68% when for Shorts – 72%. An average trade length is fifteen hours and four minutes. The Profit Factor has become 10% higher since our last visit, 1.81.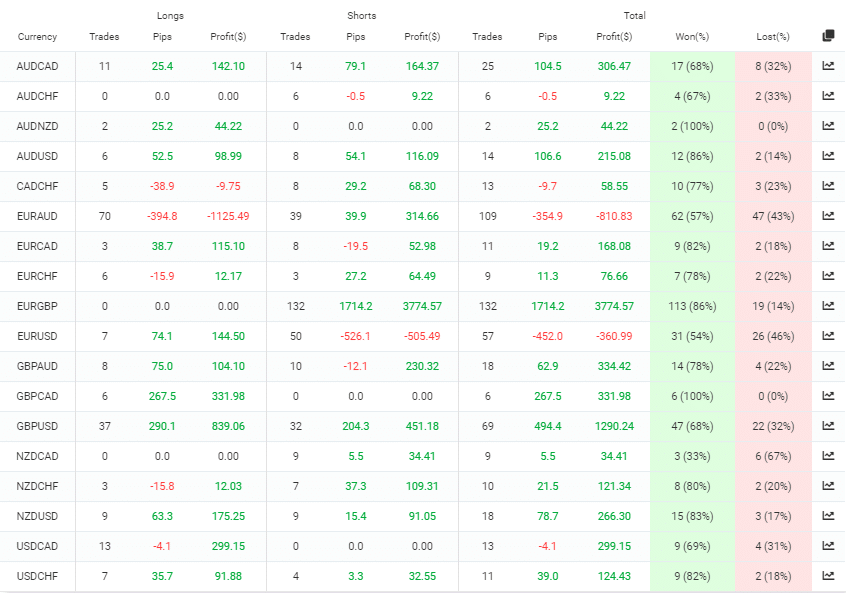 The advisor focuses on trading EUR/AUD (109 deals and -$810.83) and EUR/GBP (132 deals and $3774.53).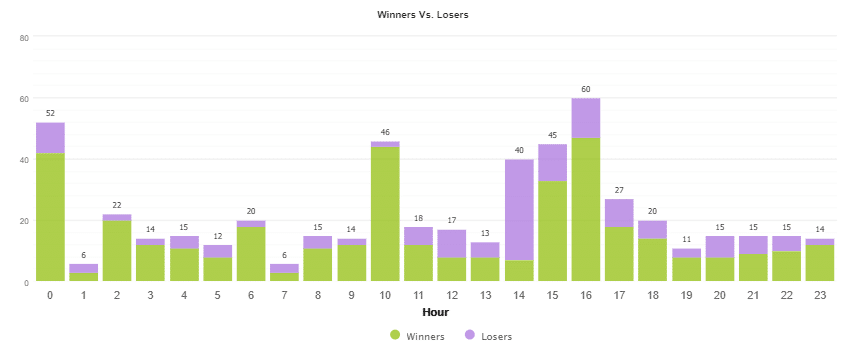 It scalps during the night session and trades during the European trading session.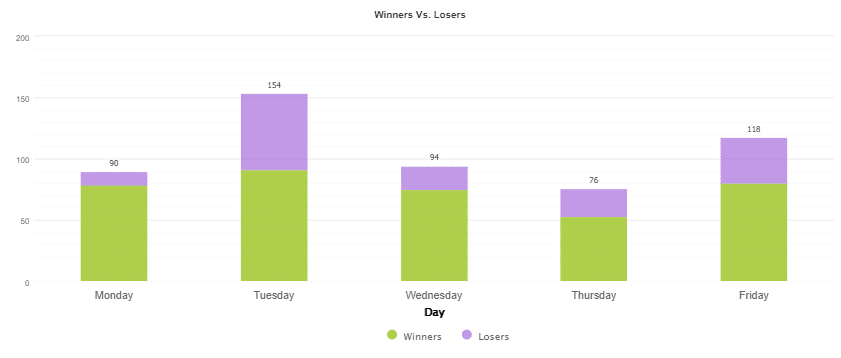 Tuesday with 154 deals is the most actively traded day.

The system deals with medium risks. If we lose 9 deals 10% of the account will be lost. It's not low-risk trading mentioned before.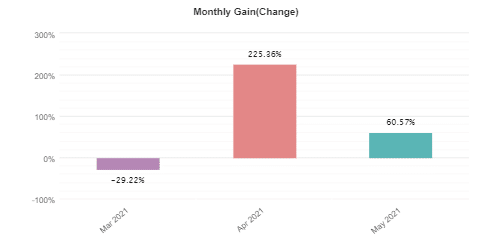 The results are completely unpredictable.
Vendor Transparency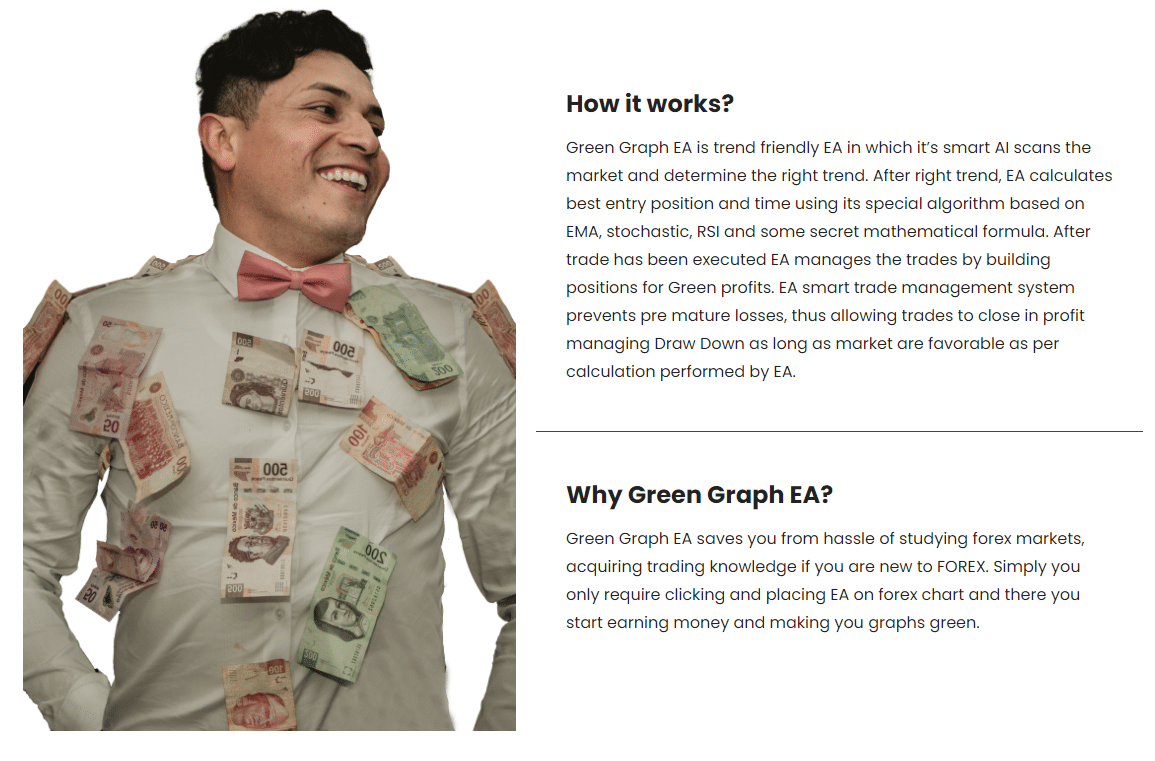 We are allowed to know how a no-name developer looks like. There's no single social network profile or link on FB or MQL5.
People feedback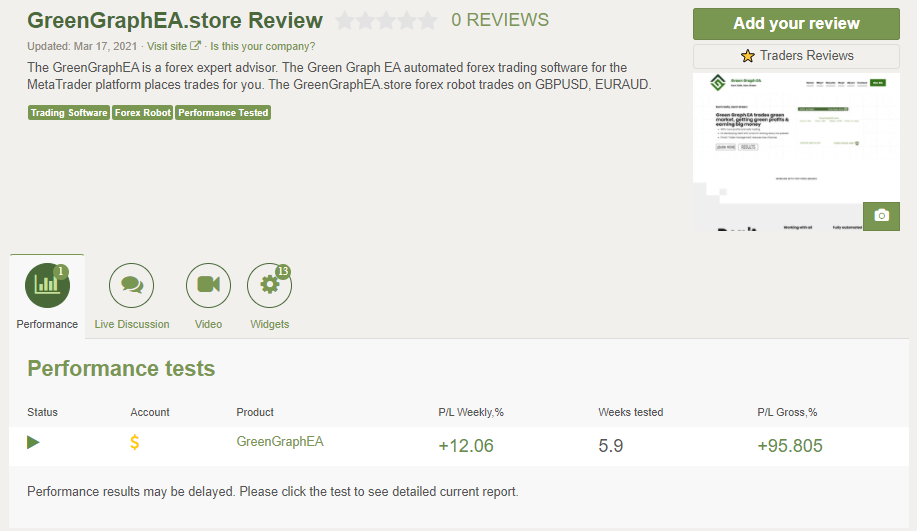 The advisor has a page on Forex Peace Army without comments or rates. The system is too young to get reviews from clients.
Other notes
The presentation includes many manipulations, and trading results showed that the robot is not as safe as the developers claimed.