FXMath X-Trader software is 100% fully automated Forex robot, designed to give "more than 90% of win trades". It was built for the MT4 platform. Its developers claim that with this EA traders do not have to "interpret market changes that could lead to losses". This automated trading tool helps traders skip all the leg work, which is required in manual trading. With FXMath X-Trader, traders do not have to know how to interpret trends or signals, market changes, or invest long hours to maximize their returns. This software promises to do the staff for you to meet all your needs.
In this FXMath X-Trader review, we will be analyzing this EA and letting you know if this service does meet trader expectations.
Is FXMath X-Trader a Good Choice?
We have conducted a detailed analysis of this automated software and decided to give this EA a bad mark. Our assessment and verdict are based on:
Undisclosed trading strategy

Trading performance data

High drawdown

No Information about money-back guarantees

Transparency factors

Negative reviews from customers
Undisclosed Trading Strategy
The FXMath X-Trader team does not provide any details about their trading strategy. This is a step back in their presentation as traders want to know what the trading strategy is to make the right decision.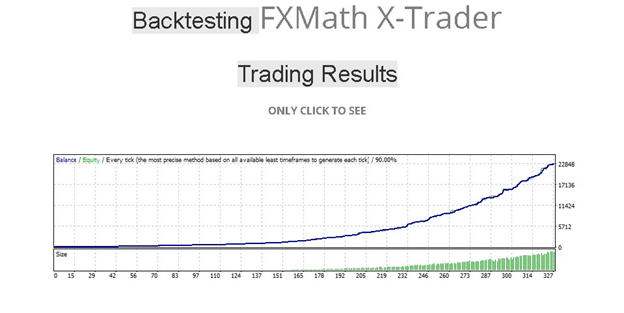 The only thing we know is that the vendor says that this software is automated, but it is something we already know. They need to tell us why it makes the trades that it does to understand how their trading strategy works. The vendor has to change it and provide us with detailed trading insight.
Trading Performance Data
FXMath X-Trader team provides a single fxblue account, which was created on June 20, 2019. The account is showing a1,987.29% total return in just over a year. Most of this gain happened in the last couple of months (May-June 2020).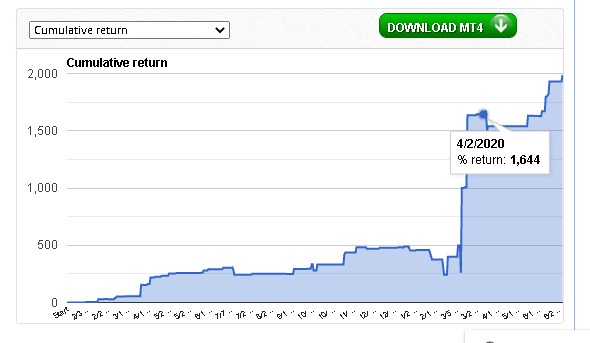 The FXMath X-Trader software places 0.4 traders per day, which comes out to 2, 897.6 trades over 531 days. The trade win rate is 73.3% with a risk-reward ratio of 0.47. The statistic of this trading account shows that the average trade win is +348.22, while the average loss is mostly the same ­­­­­­­ ̶  -344.54. The average trade length is 38.3 hours and the risk of ruin is 80.9%. Fxblue platform believes that this trading account is going to blow up, based on how it is traded up until this point.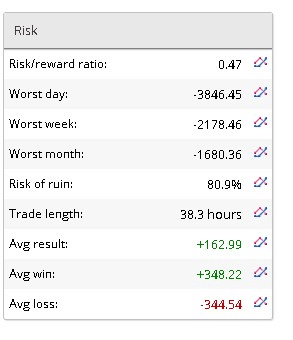 High Drawdown
We see that this trading account shows a high peak drawdown statistic -42.1%, which means a high risk of ruin that may lead to money loss. High drawdowns are too risky for any trading account.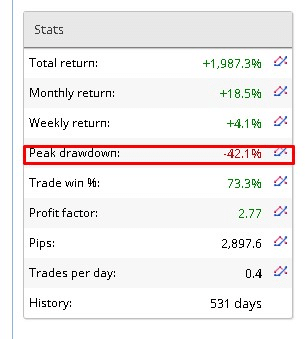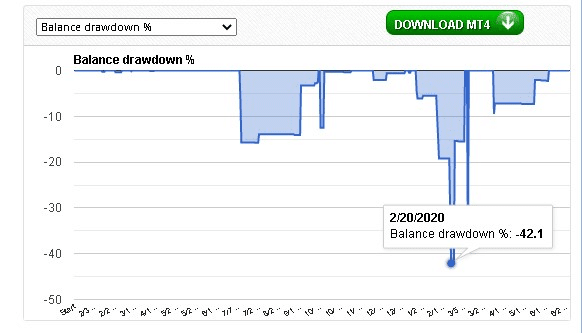 High drawdowns are too risky for any trading account.
No Information about Money-back Guarantee
The team of FXMath X-Trader provides no details about the money-back guarantee. We may only guess that FXMth X-Trader does not provide a refund. In addition to this, we have also found that one of their traders left a comment on forexpeacearmy.com, where he wrote that had not accepted a refund. It is a red flag for FXMath X-Trader.
Transparency Factors
Unfortunately, we have not found any information about the developers, who they are, what their trading history is, or where they are located. The Google Maps function on their website is showing an error, so we cannot see who the developers are and where they are located. Moreover, they do not provide any information about their experience in the Forex market. We do not know how they have come to the idea of FXMath X-Trader creation. The above-listed aspects need to be resolved if the developers want to be taken seriously.
Negative Reviews from Customers
Unfortunately, we have found only one customer review at forexpeacearmy.com. The trader says that he bought the software and it does not work and that the vendor refuses to provide a refund. Moreover, the trader adds that he gave the vendor access to his VPS and they were not able to fix the situation. Strange, but the vendor did not answer the negative 1-star review, which is not a good sign.