FX Stabilizer is another robot that's powered by Forex Store. Usually, these robots have the same type of presentation. This one is not exclusive. From the site, we know that it was designed six years ago, in 2015. in this FX Stabilizer review you'll know if it's good to work on a real account in 2021.
FX Stabilizer: To Trust or Not to Trust?
According to its trading results FX Stabilizer is not a scam but risky software. It's completely up to you to rely on risky strategies to make profits or not.
Features
Let's talk about few described features:
The robot works automatically for us.
We can work with six or eight currency pairs.
There are two modes: Durable and Turbo.
There's hard drawdown control.
We can run the EA on MT4 and MT5 terminals.
There are no broker restrictions.
EURUSD and AUDUSD are the main pairs.
We can use Durable and Turbo regimes on them.
The Pro version has no restriction for customization.
The system doesn't sit in huge and consistent drawdowns.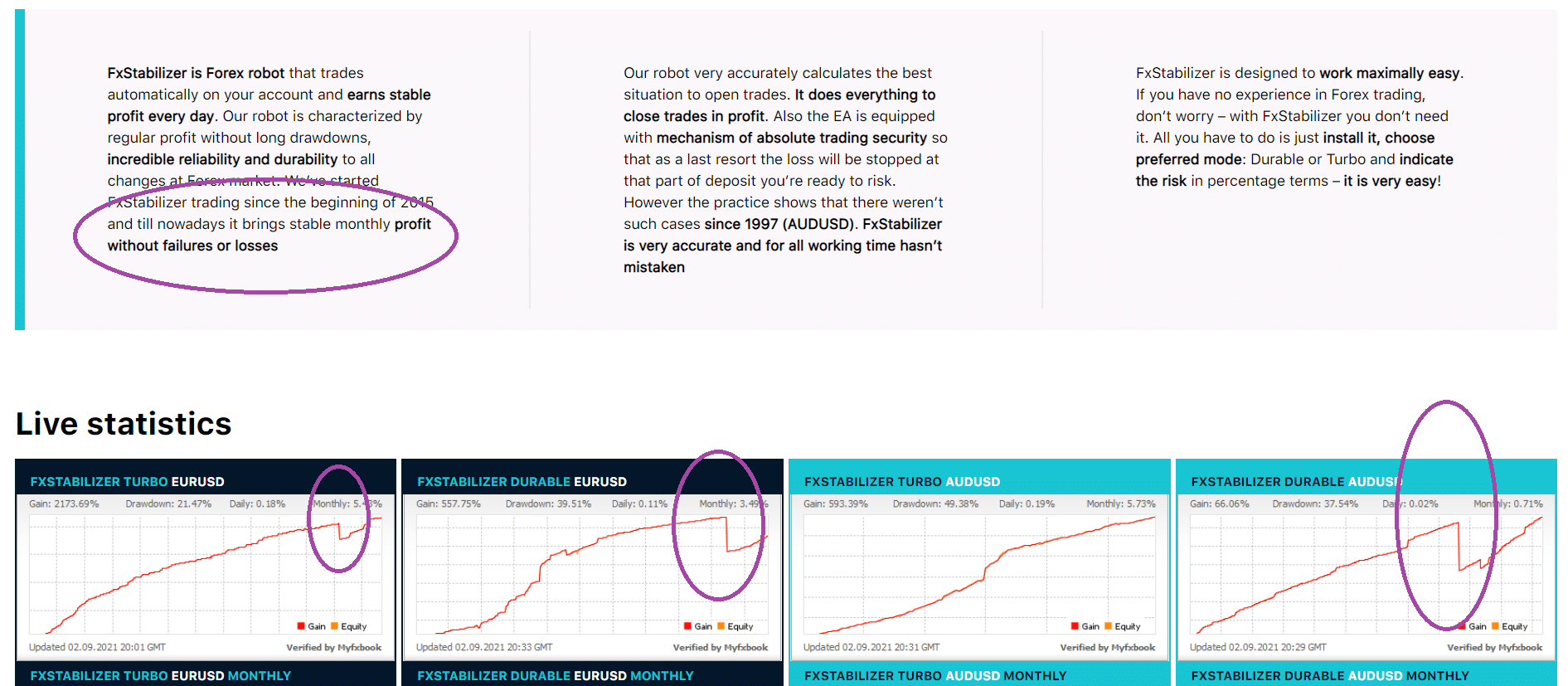 There are some lies about no losses for months.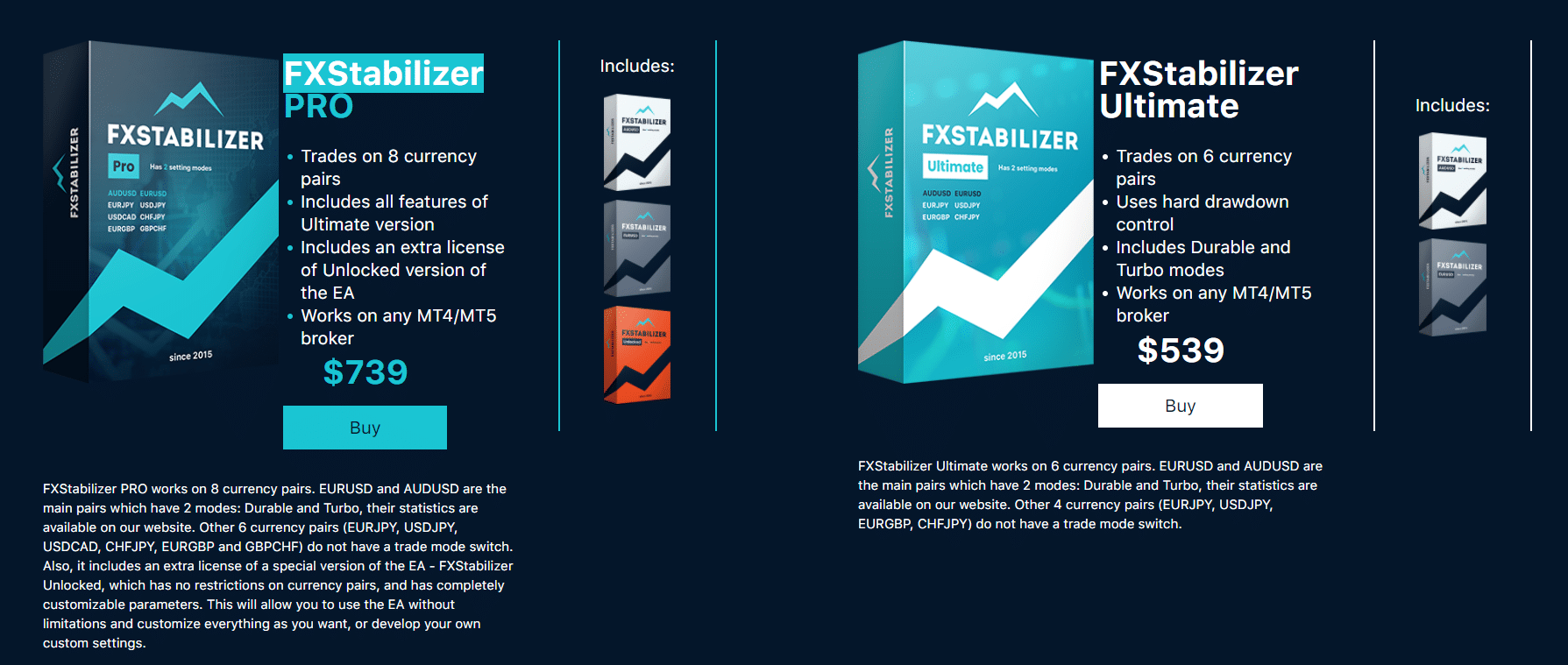 There are two packages: FX Stabilizer Prof for $739 and FXStabilizer Ultimate for $539. Pro version allows trading on EURUSD, AUDUSD, EURJPY, USDJPY, USDCAD, CHFJPY, EURGBP, and GBPCHF. The Ultimate version has the next symbols to work with EURUSD, AUDUSD, EURJPY, USDJPY, EURGBP, and CHFJPY. Both packages have a refund policy – 30 days.
Verified Trading Results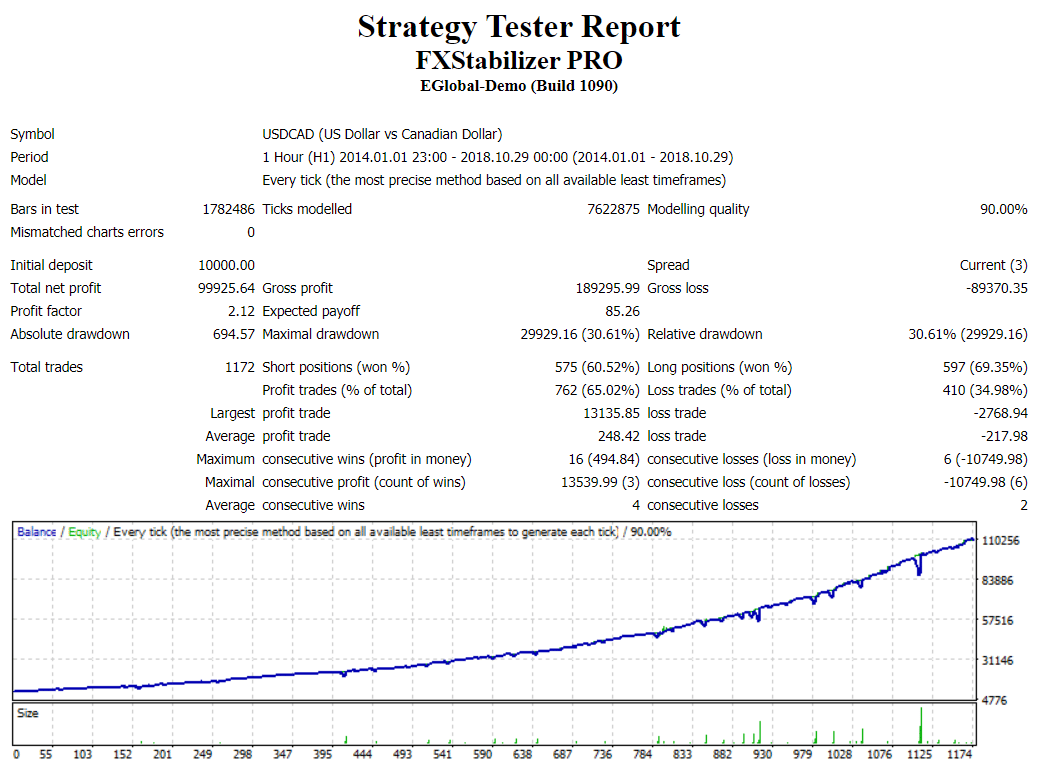 There are many backtest reports for each currency pair. This one is for USD/CAD on the H1 time frame. There was over-four-year tick data used. The modeling quality was 90.00% with ECN spreads – 3 pips. An initial deposit was $10000. The total net profit was $99.9k. The Profit Factor was 2.12. The maximum drawdown was 30.61%. It's quite high. The robot closed 1172 trades with a 60.5% win-rate for Shorts and 69.35% for Longs.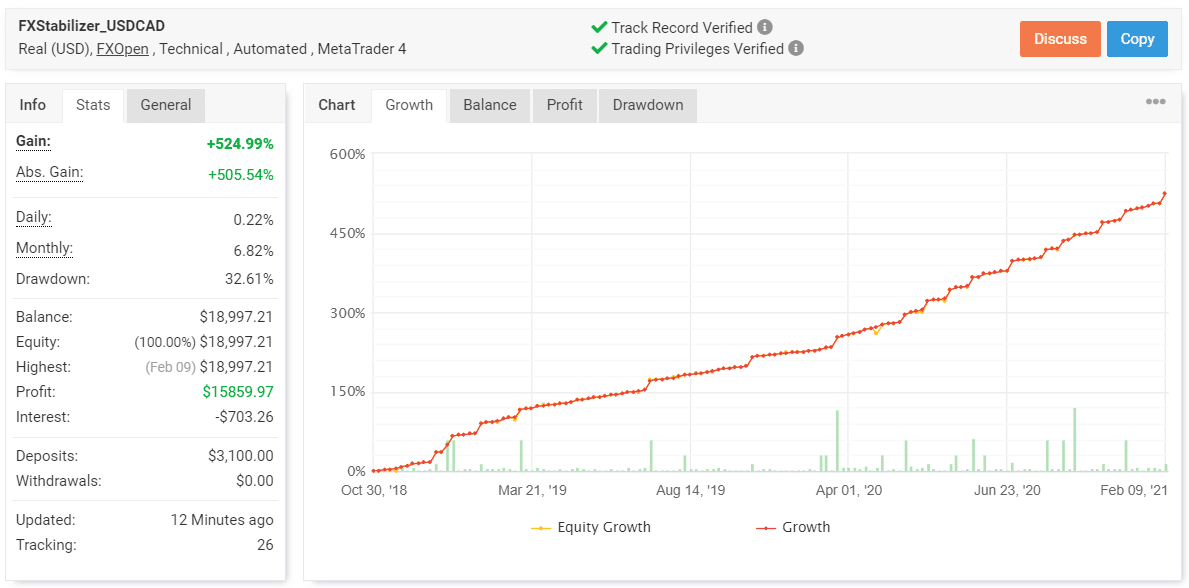 The robot runs a USD/CAD real USD account on FXOpen. It trades automatically using technical indicators from the MetaTrader 4 platform. The account has a verified track record and verified privileges. It was created on October 30, 2018, and deposited at $3100. Since then, the absolute gain has become $524.99%. An average monthly gain is 6.82%. The maximum drawdown was 32.61%. The account is tracked by twenty-six investors.

The robot has closed 338 deals with 3085.6 pips. An average win is 48.08 pips when an average loss is -67.40 pips. There are 80 Lots traded. The win-rate is between 62% for Shorts and 70% for Longs. An average trade length is four days. The Profit Factor is 2.83.

The system trades in both directions equally. The most profits were obtained on the Long one – $9087.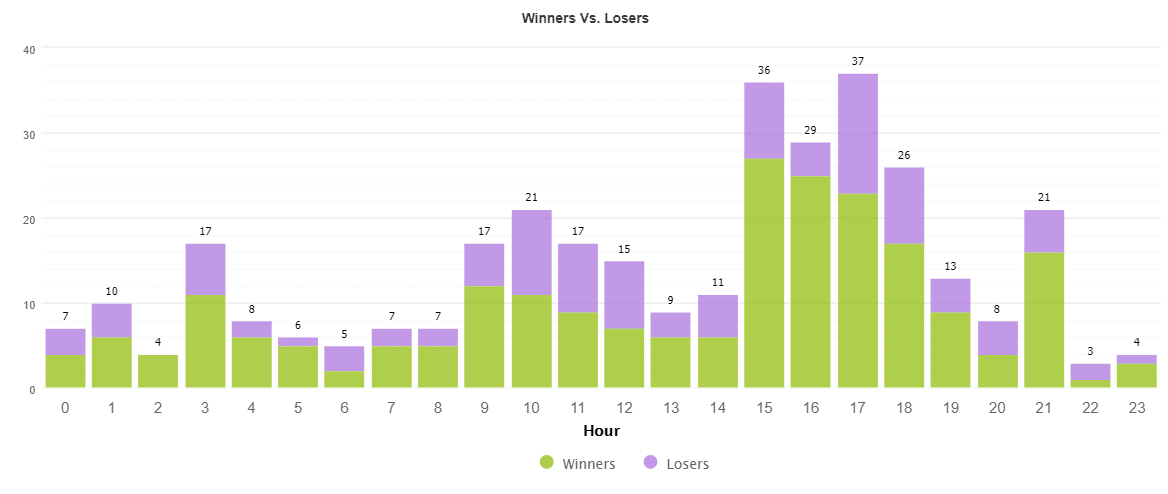 The robot focuses on trading during the American session trading hours.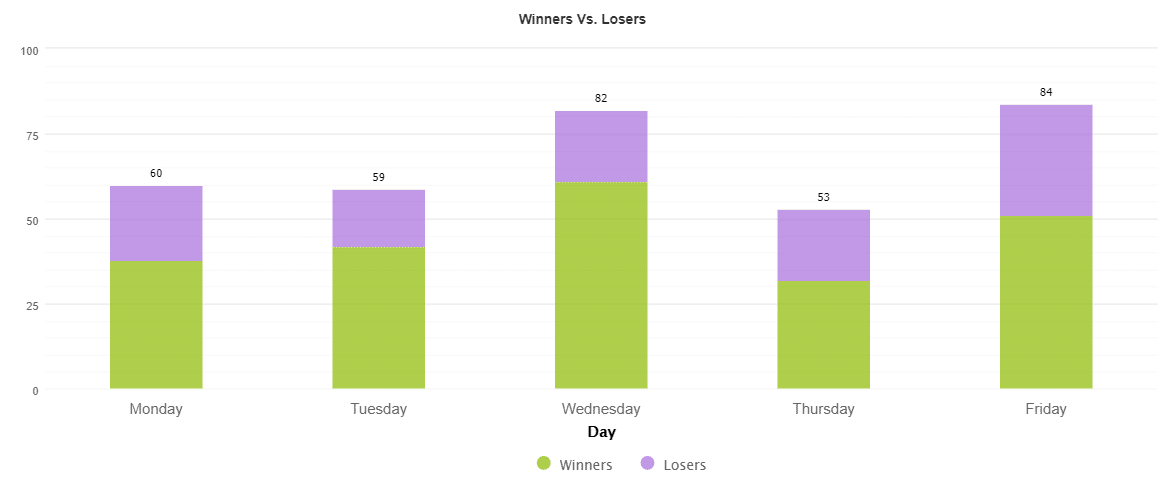 Wednesday (82) and Friday (84 deals) are the most traded days.

FX Stabilizer works with acceptable risks to the account balance.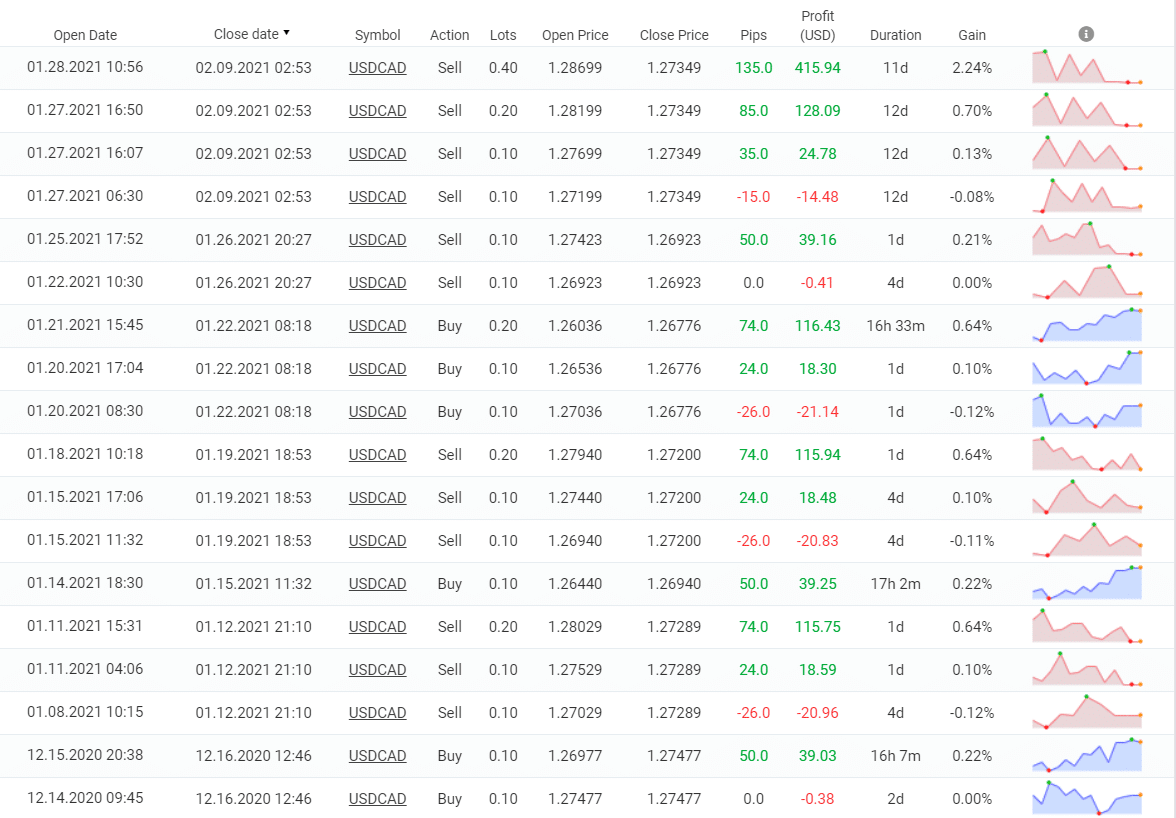 As we can see, the system is based on a Grid of three orders with conservative Martingale.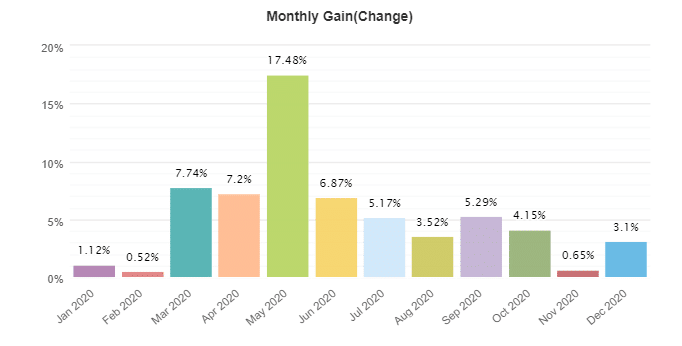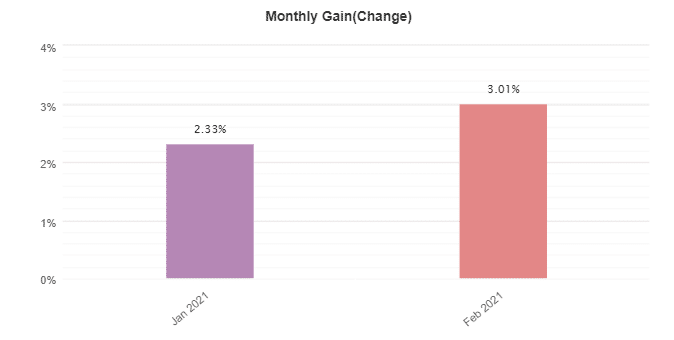 The months, profitability is so different – from 0.52% to 17.48%. It's common for a Grid plus Martingale combo.
Low Drawdowns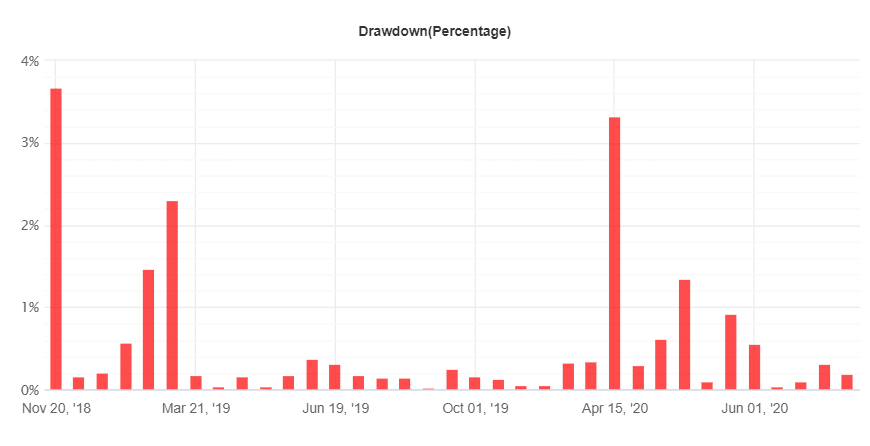 The system doesn't work with huge drawdowns.
Vendor Transparency
The company has a medium level of transparency. From the one side, it's a "powered" by Forex Store trading solution. On another side, we know almost nothing about this robot.
People feedback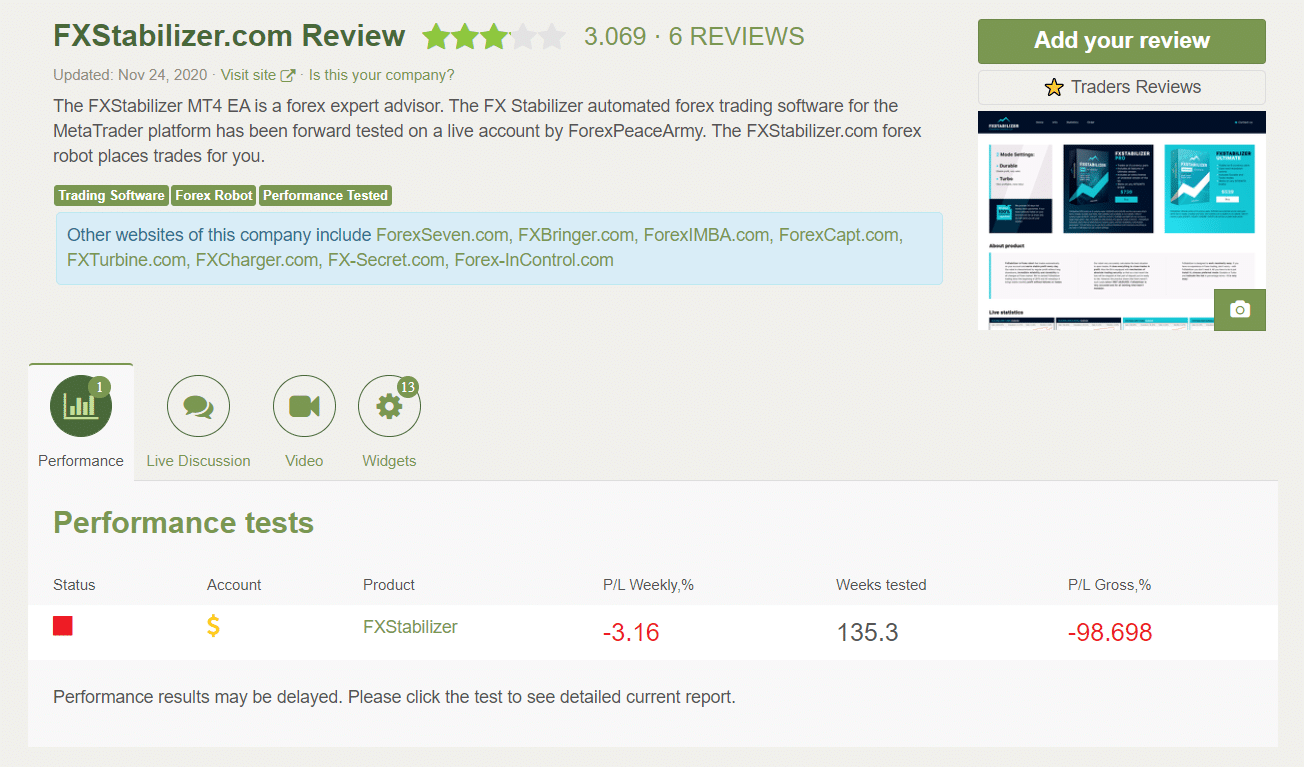 Forex Peace Army has a page of FXStabilizer with a 3.069 rate based on six reviews. There's a blown account connected.

It's now trading with Grid and Martingale looks like.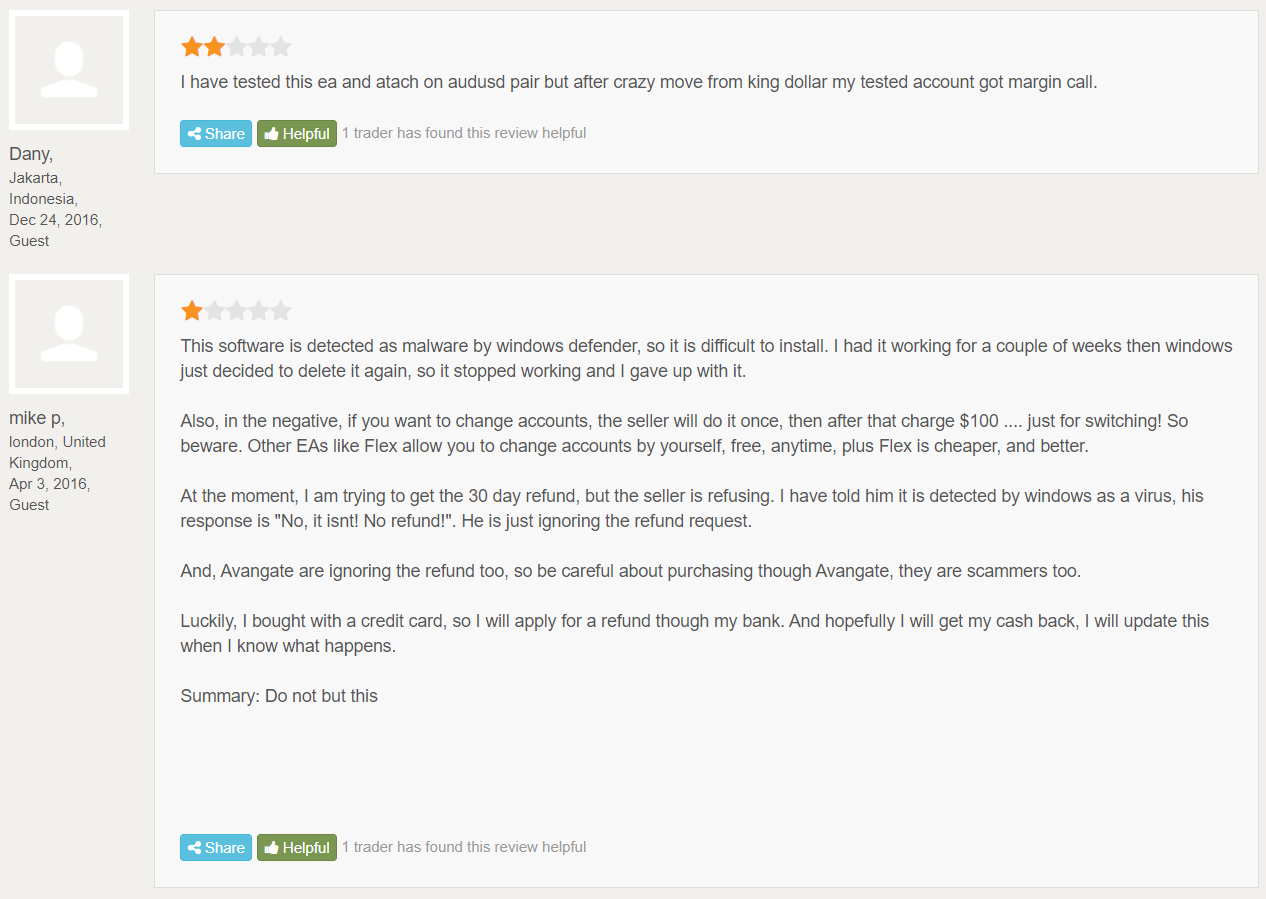 There are some negative testimonials with sharing the bad trading and performance experience.
Other notes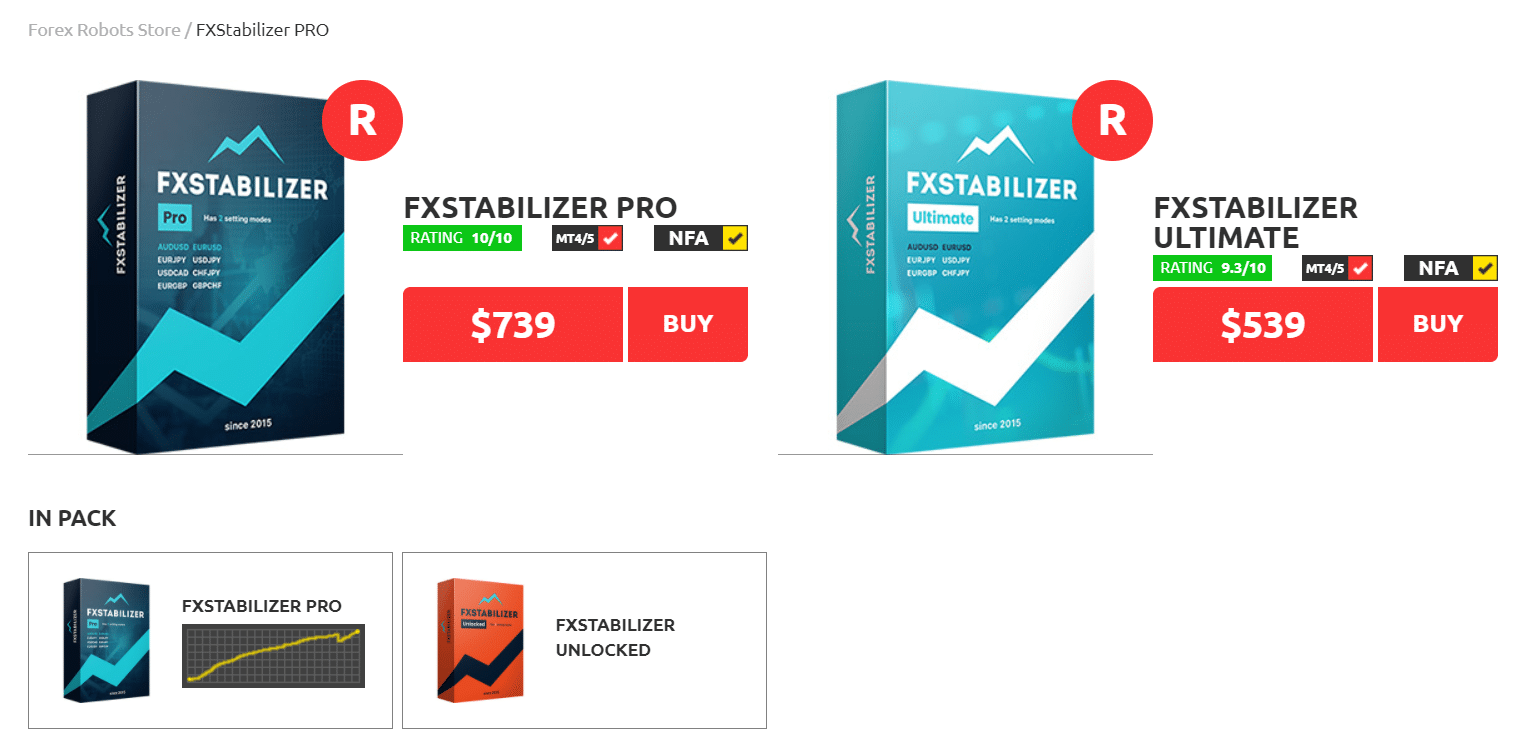 The robot has an R-rate on Forex Store. We don't know how it's possible to have this rate after these trading results.