Welcome back! We've prepared a review of an FX Oxygen robot.
FX Oxygen: To Trust or Not to Trust?
The site, as for a good presentation, is too short. The developers offer us up to 20% monthly. It's hard to trust when someone talks about +20% monthly. Let's take a closer look at the features and strategy behind it.
Features
The EA has many features, but we know little ones:
It's an automated trading solution.
The average monthly profit is around 20%.
It's very stable (what do they mean?).
There are reliable / highly profitable modes (what's this?).
Lifetime free updates and upgrades.
This all the devs wanted to tell us.
3rd-Party Verified Demo-Account Trading Results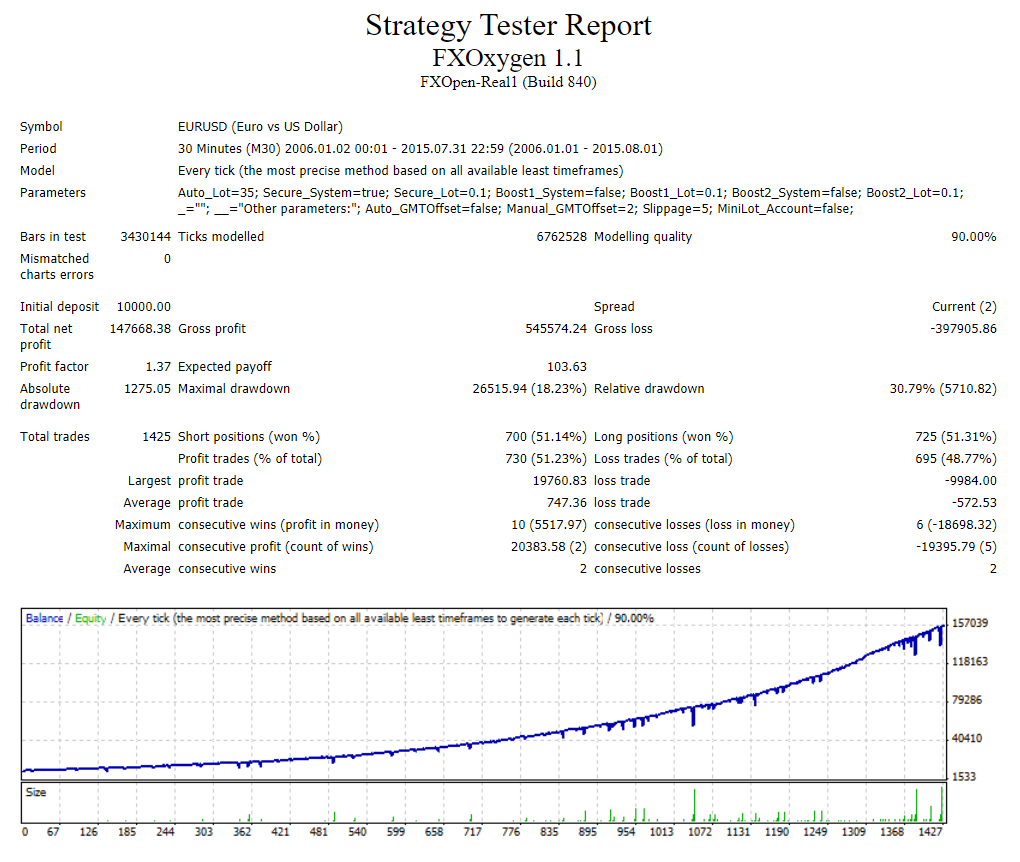 There are two backtests. It's a EUR/USD one on the M30 timeframe. It was performed with 90.00% modeling quality for nine years from 2006 to 2015. An initial deposit of $30k became $147.6k of the total net profit. The Profit Factor was little (1.37). A maximum drawdown was medium and equaled 18.23%. The robot "traded" 1425 trades with a 51% win-rate. The EA could win in a row only two deals. It's a pathetic result.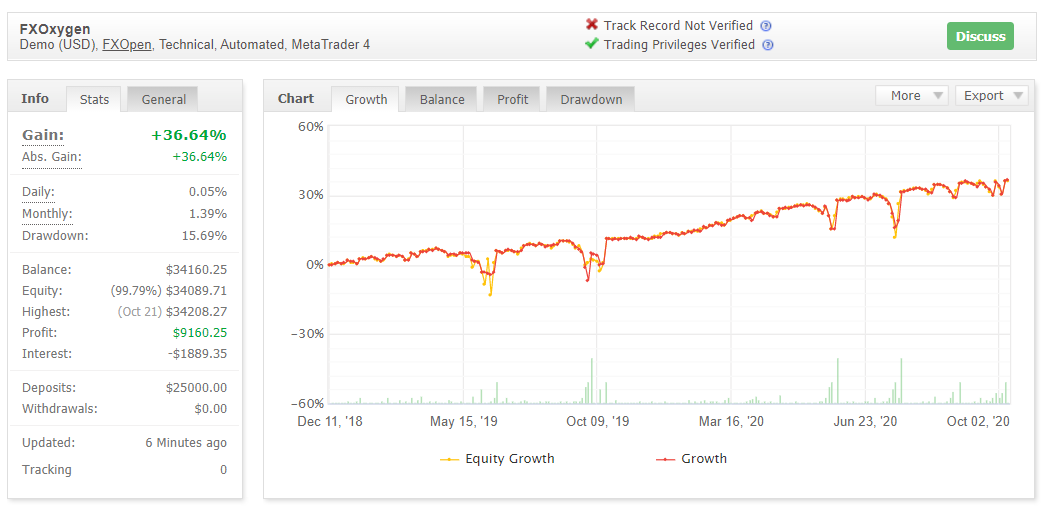 Wait for a second; they told that they put their own money to trade via the EA. It's a demo account! The robot trades through FXOpen without leverage on the MetaTrader 4 platform. Track Record is Not Verified. For almost two years of trading, the absolute gain became only +36.64%. An average monthly gain is lower than other EAs, with the same strategy can provide (+1.39%). The maximum drawdown is 15.69%. No one tracks this account.

The robot traded 321 deals (several deals a week) with 1541 pips. An average win (70.91 pips) equals an average loss (-63.99 pips). Longs and Shorts win-rates are 50%. The average trade length is not good (three days). The Profit Factor is mediocre (1.30).

The EA works only with two symbols: EUR/USD and USD/JPY. Trading results vary depending on symbols and directions.

It trades only two hours daily during the opening of the American trading session.

Trading activity during a week looks like it should be.

The EA trades with quite high risks (over 10%) to the balance.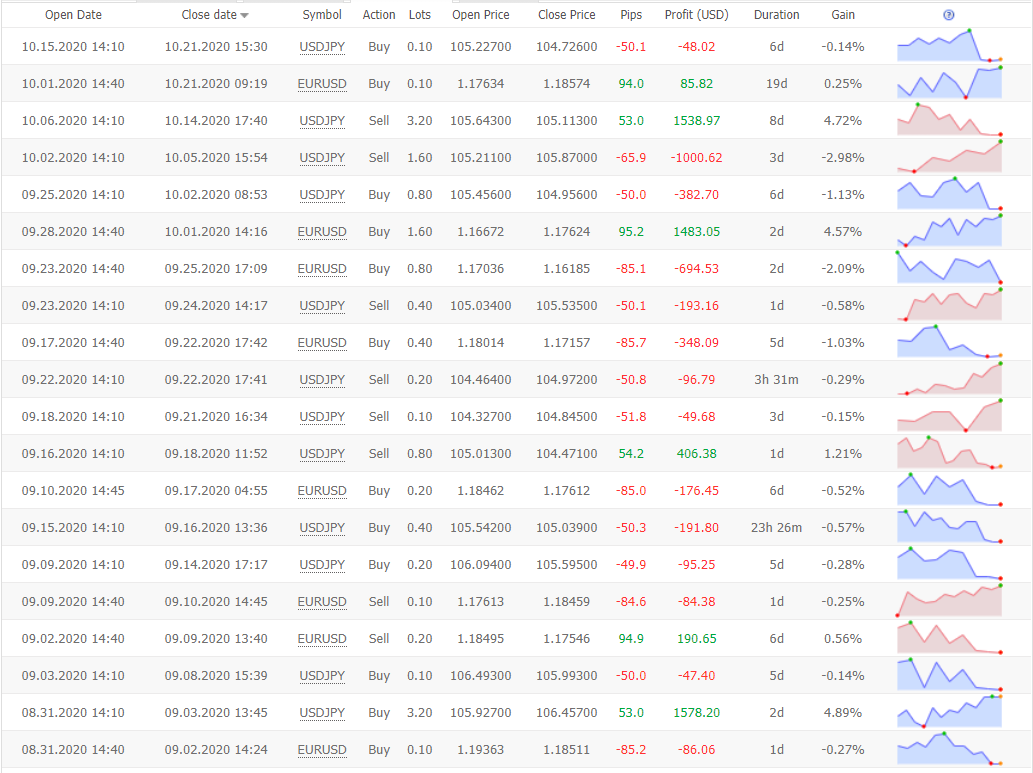 The last 20 closed deals have shown that the real win-rate is 30%, not 50%. The EA uses hedging and martingale as an addition to a scalping strategy.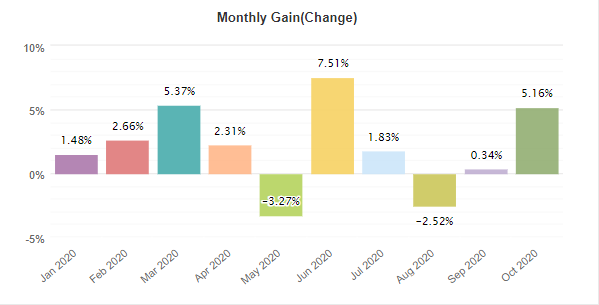 Trading results vary depending on the month.
Vendor Transparency
There's not so much transparency. We don't know anything about developers. They use a demo account to check EA's performance.
Pricing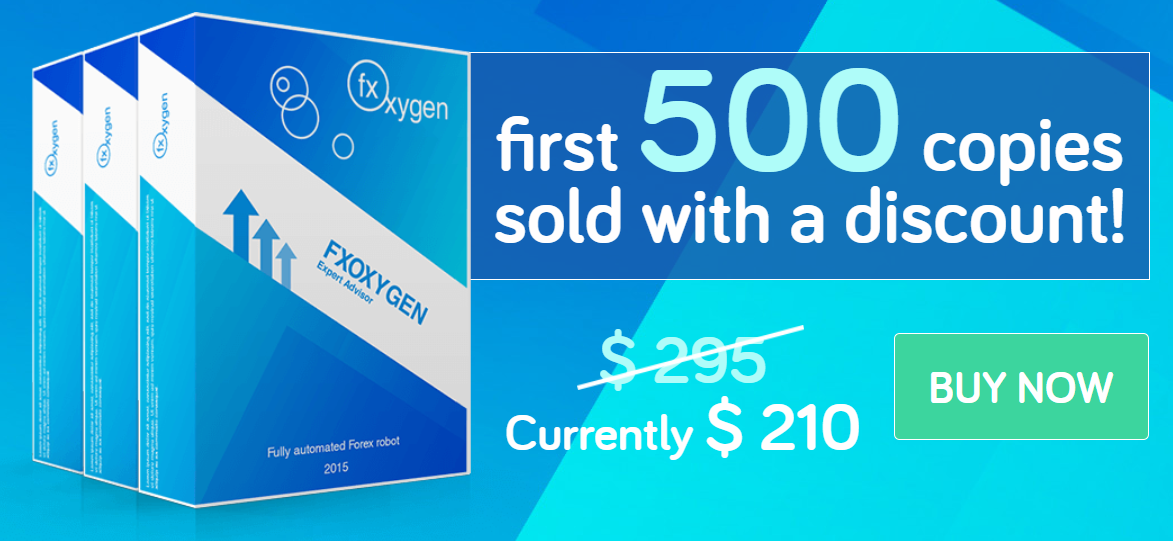 FX Oxygen costs $210 with $85 OFF after there were 500 copies sold (it's a lie). The developers provide a 30-day money-back guarantee.
Testimonials and mentions

The robot has its own profile on Forex Peace Army, but the results look scammy.

It has no rate. The robot showed bad results, so even people don't want to buy to check it and write comments about their experience.