This Forex92 review is about the website that believes that less amount of low-risk profit is better than a high amount of high-risk profit. Forex92 team is held by experienced professional Ahmed Usman. He has been spending his life in learning all the important details about Forex investment and trading. Forex92 developers claim that their automated software can generate from "20% to 30% profits every month". They add that their managed Forex account is built on the "strategic trading to prevent losses and produce profits". We are going to discuss this managed account to help you decide whether it is a good investment decision to be trusted.
Is Forex92 a Good Choice?
We have reviewed this Forex92 managed account and concluded that it cannot be 100% trusted.
Our decision is based on:
Lack of information about their trading strategy

High drawdown statistics

Total return is -11,5%

Minimal deposit required is $5000

No current trading results
Features
The Forex92 was first established in 2015. It is based in Cyprus. This managed account requires you to deposit from $5000 to $5 0000 depending on what package you would like to sign up.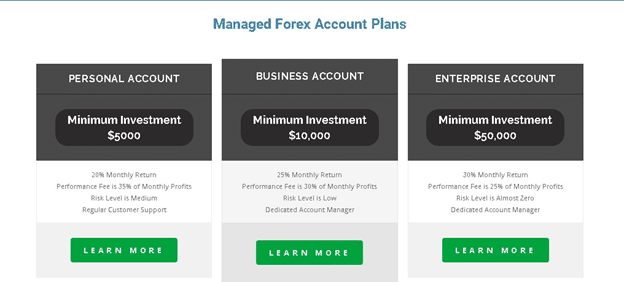 Each package represents a specific percentage of monthly return and, as they claim, "higher initial investment leads to higher monthly gains and lower management fee". In case traders cannot afford a $5K deposit, they can start with Forex92 trade signals at a "very competitive cost of $50 a month".
There are 3 main reasons why vendors believe traders should choose Forex92. They are a proven trading strategy, easy to use service, and low-risk reading.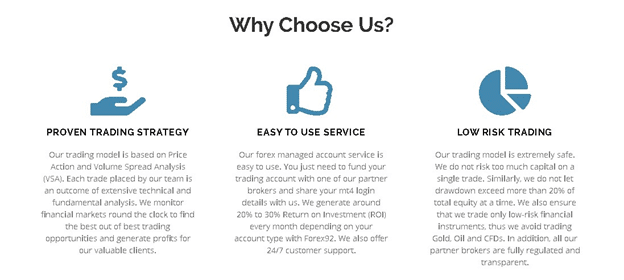 Trading Strategy
Although there is a detailed video review of Forex92 on their official website, there is not too much details about their trading approach and methodology. They tell us that their trading strategy is based on "Price Action and Volume Spread Analysis (VSA)". Forex92 says that their traders learn all the required information as well as lead detailed fundamental and technical analysis before placing trades. In result, they find profitable trades and make money.
We would like Forex92 to place real trading account (myfxbook or fxblue) that can be verified on their official website. It would be great for traders to see how the system works and what type of trading experience it has in the marketplace. It is not a must, but it would add a little bit more transparency to Forex92 service.
Trading Performance Data
We have found a live Forex92 account on fxblue. And now we are going to analyze its trading performance data. So, what do we see?
This is a real trading account which started on March 10, 2020. It trades USD currency pair. The last update was on May 28, 2020. Since that time the account has been showing a -11.5% gain a risk/reward ratio of 2.04. At the moment of our review, its total balance was 195.25. We have also noticed that from May 25 to May 26 its balance raised from 128 to 195 and that's good.

The average win is +3.34 while an average loss is twice lower -1.79. The average trade length – 12.0 hours. Its profit factor is 1.84 and the account makes 2.1 trades a day. Its average monthly return is +38.0% and the best month was in May with a return of 45, 3%: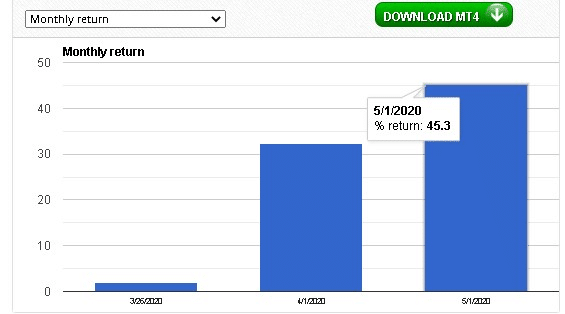 Risk of ruin is 12.2% and the probability of losing 10% of the account balance is equal to 81,1%: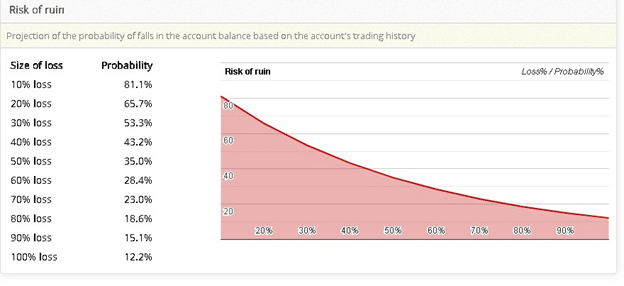 Drawdown is Under 20%
The vendor promises that they "do not let drawdown exceed more than 20% of total equity at a time". The peak drawdown of this trading account was on  April 15, 2020, as is equal to -19.9%. Since that time the chart has been showing significant ups and downs in terms of drawdown:

These swings in terms of drawdown are very risky for trading and may wind out your trading account one day. However, we see that vendor keeps his word and the drawdown does not exceed more than 20%. It is great. But drawdown of 20% requires at least 25% return to reach the old peak. We see that the total return of this account is -11,5% and it's sad. Moreover, we cannot see the current statistics as the trader has not traded since the end of May 2020.
Good Trading Results
We have found several positive reviews on forexpeacearmy. All their clients are satisfied with this managed account service and recommend it to others. It proves the fact that Forex92 works for reputation and good trading results.