Forex Enigma was introduced without the main claim of how good it is. The presentation is short and not informative. So, it doesn't look professional. We are here to figure out if the system is safe to follow.
Forex Enigma: to trust or not to trust?
We'd like to say no. The key reason is because the robot had a blown account in the past that could be seen on Forex Peace Army.
Features
The advisor doesn't have many features introduced that would help us to make the right decision.
We can allow the system to trade for us automatically on a terminal.
completely automatically.
The only platform to work is MT4.
It trades, using Scalp, Trend, and Grid strategies.
There's a news filter applied.
The system trades all hours when the market is open.
It doesn't perform emotional trading.
We can work with EURCHF, USDCAD, AUDCAD, AUDUSD, EURUSD, GBPUSD, and EURGBP.
The time frame is H1.
There are no broker restrictions.
The system includes "market leader innovations."
We can expect to get stable profits.
The account should have $1000 or more.
The leverage can be 1:100.
Price
Alt: Forex Enigma pricing details.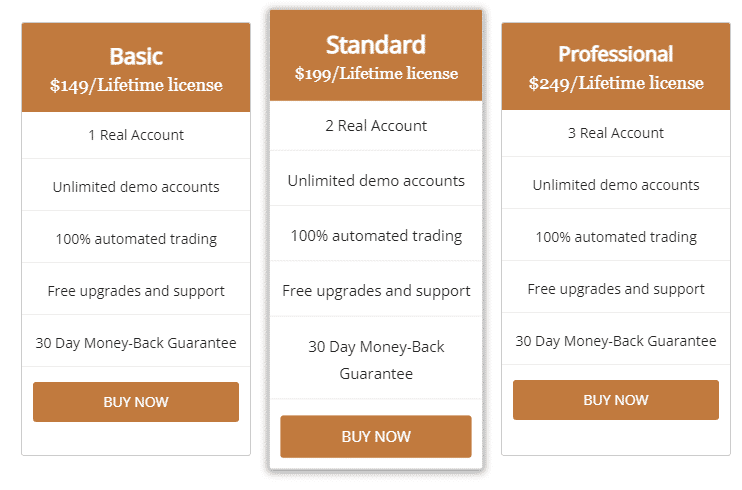 The advisor has three packages that we can buy: Basic, Standard, and Professional. The basic pack is available for a $149 price. There's a single license. The standard pack can be bought for $199 and it includes two licenses. The professional pack costs $249 and there are three licenses. We also receive an unlimited number of demo accounts, automated trading, updates, and upgrades. We can rely on 30-day refunds.
Verified trading results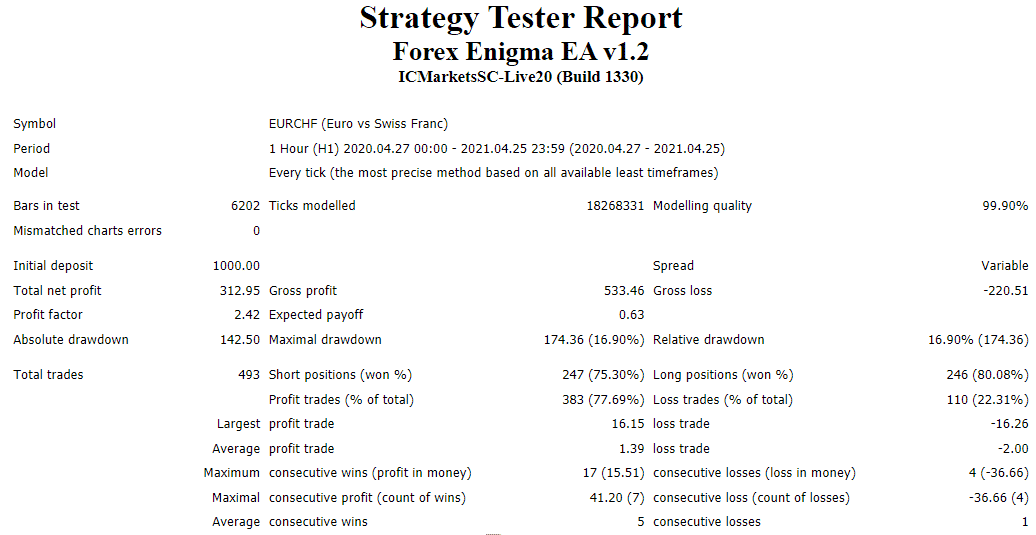 We have a report of EURCHF provided that was executed on the H1 time frame. There was a year of tick data used. The modeling quality was 99.90% with variable spreads. An initial deposit was set at $1000. The total net profit has become $313.95. The profit factor is 2.42. The maximum drawdown was 16.90%. There were 493 orders traded. The accuracy is 75% for shorts and 80% for longs.

We have a widget with real account trading results. It's a good sign. The system runs an account with a total profit of $1301.34. The floating loss is -$212.76. Margin in use is $69.81.

The total return is 30.1% when the monthly profit is 4.7%. The win rate is 73.8%. Profit factor is average, 1.75. An average trade frequency is 24 hours.

RIO is 4.43. An average trade length is 6.3 days. An average result is $1.88. An average win is $5.94 when an average loss is -$9.52.

The advisor prefers to trade the Buy direction (91 deals) over the Sell direction (69 deals).

One magic number means that the system works with a single strategy.

Thursday with 41 deals overtook Friday with 38 deals as the most traded day.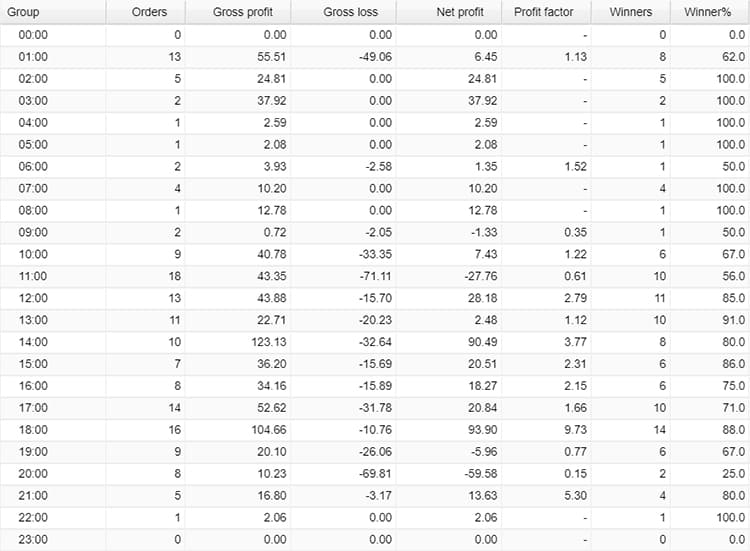 Most of the trades occur during the European trading hours.

It's hard to calculate monthly profitability because the system works unpredictable.

It trades with huge Grids of orders that requires much free margin.
Low drawdowns
The system works with low drawdowns. So, it knows how to cut out losing trades.
Vendor transparency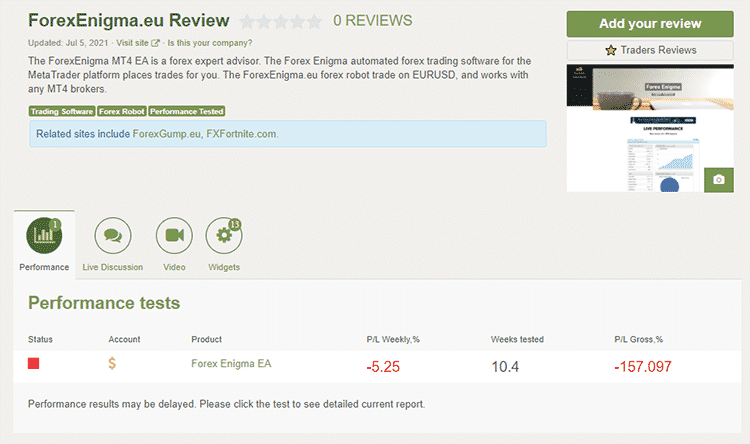 There's a page on Forex Peace Army deployed. There are no comments written. The robot has already blown a real account.