Fidelcrest is an innovative finance company that provides unique opportunities for traders worldwide. Their primary mission is to scout out promising talent in the trading world, providing them with the financial backing they need to succeed. This review will delve into the various services offered by Fidelcrest, their benefits, and potential drawbacks, aiming to provide a comprehensive understanding of what this organization brings to the global trading platform.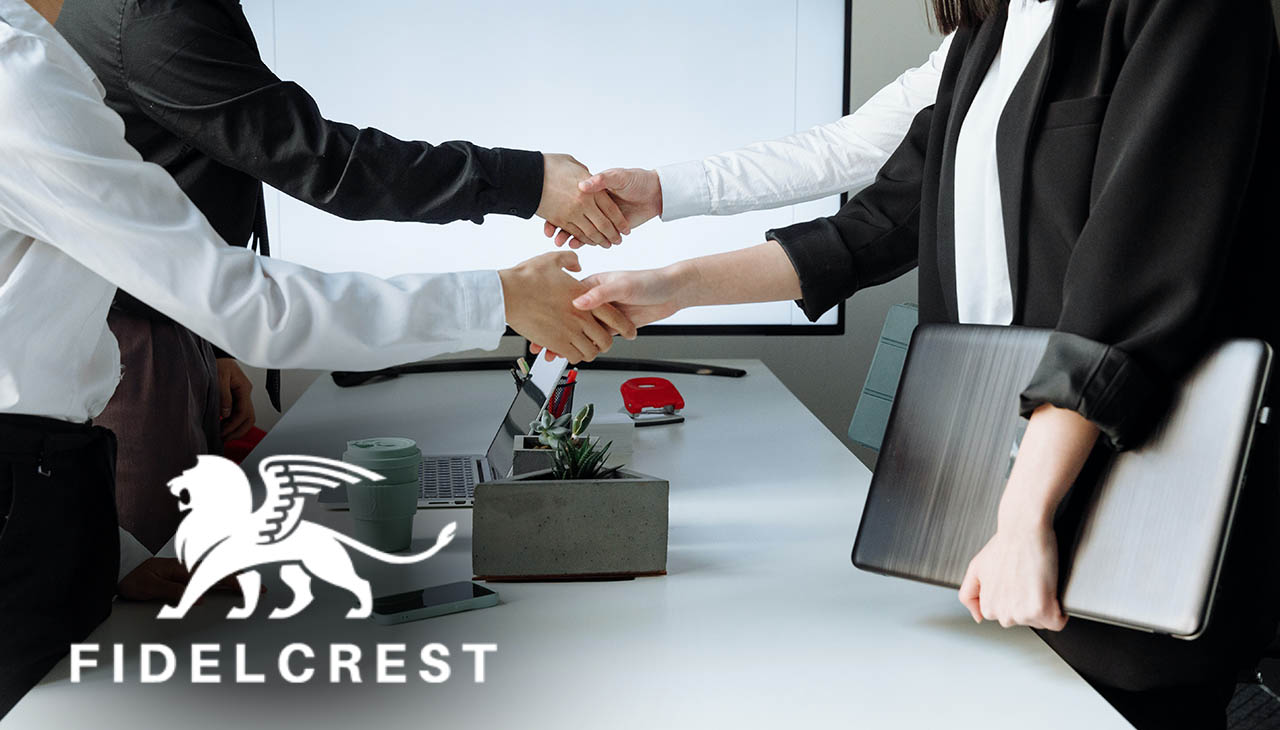 Fidelcrest's Features
Fidelcrest offers a range of features that cater to traders looking to enhance their skills and access funding opportunities. Here are some key features provided by Fidelcrest:
Trading Challenges: Fidelcrest offers trading challenges designed to test the skills and abilities of traders. These challenges simulate real-market conditions, allowing traders to showcase their strategies and decision-making capabilities.
Proprietary Trading Algorithms: Fidelcrest incorporates proprietary trading algorithms to analyze market data and generate insights. Traders can leverage these algorithms to make informed trading decisions and stay ahead of market trends.
Evaluation Process: Fidelcrest has a rigorous evaluation process to select traders for funding. Traders' performance is assessed based on various criteria such as profitability, risk management, and consistency. Successful traders have the opportunity to receive funding for their trading activities.
Funding Opportunities: One of the main benefits of joining Fidelcrest is the chance to access funding for trading. Once a trader completes the evaluation process, they can trade with Fidelcrest's capital, reducing their own risk and increasing their potential profits.
Real-time Market Data: Fidelcrest provides traders with access to real-time market data from multiple exchanges and markets. This allows traders to stay updated on price movements, news, and other relevant information, enabling them to make timely and informed trading decisions.
Advanced Trading Tools: Fidelcrest offers advanced trading tools and platforms to support traders in their trading activities. These tools include charting software, technical analysis indicators, risk management tools, and more, empowering traders to optimize their strategies and execution.
Professional Mentorship: Traders who join Fidelcrest have the opportunity to receive mentorship from experienced and successful traders. This mentorship can provide valuable insights, guidance, and support to help traders improve their skills and achieve their trading goals.
Overall, Fidelcrest's features encompass both evaluation and funding opportunities, access to real-time market data, valuable trading tools and mentorship, making it an attractive platform for traders aspiring to enhance their trading career.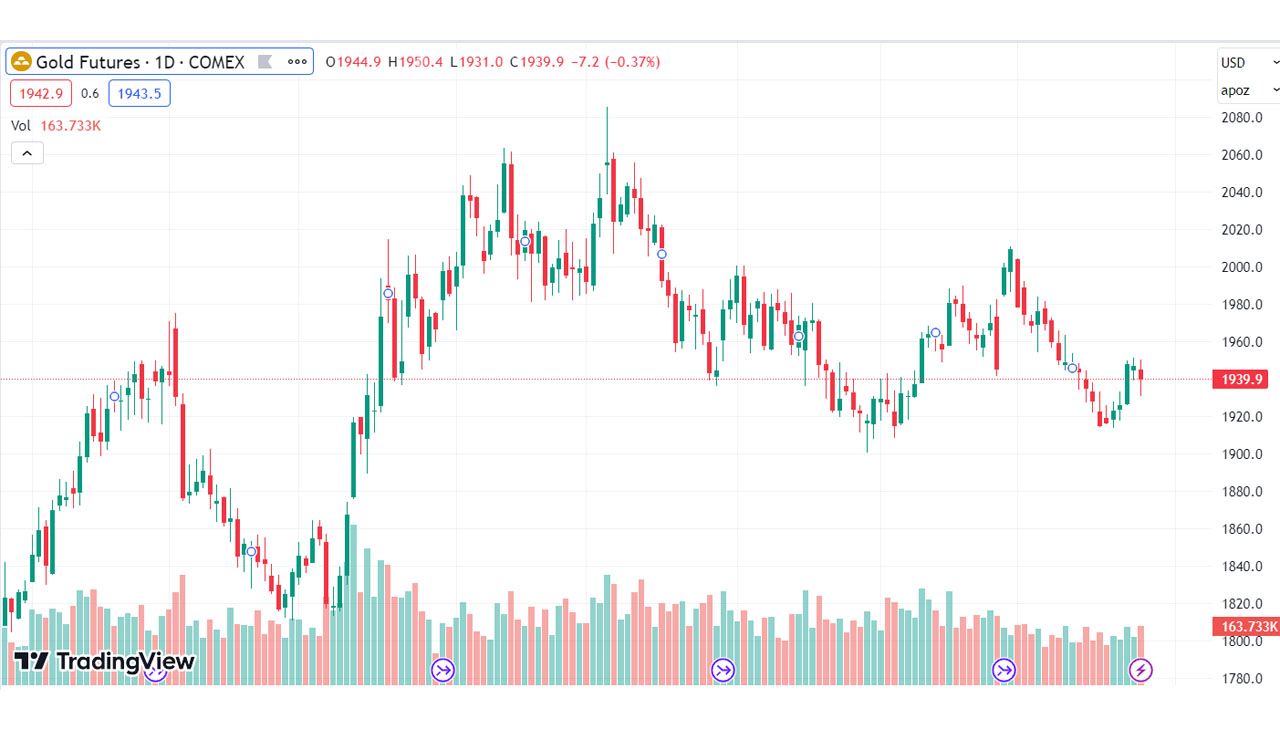 Evaluation Process
Fidelcrest's evaluation process is thorough and designed to identify traders with the potential for significant success. The process is divided into several stages. First, traders are required to participate in a trading challenge. This challenge, which simulates real-world market conditions, tests traders' abilities to handle different market scenarios, manage risks, and execute successful trades. Following the challenge, the traders' performance is thoroughly analyzed based on various criteria, including profitability, risk management, and consistency. Traders who demonstrate exceptional skills during these challenges then move on to the final stage, where they are evaluated by experienced professionals. If they pass this last hurdle, they are granted funding and become part of Fidelcrest's team of traders. Throughout the entire process, applicants are provided with valuable feedback and insights to help them improve and refine their trading strategies.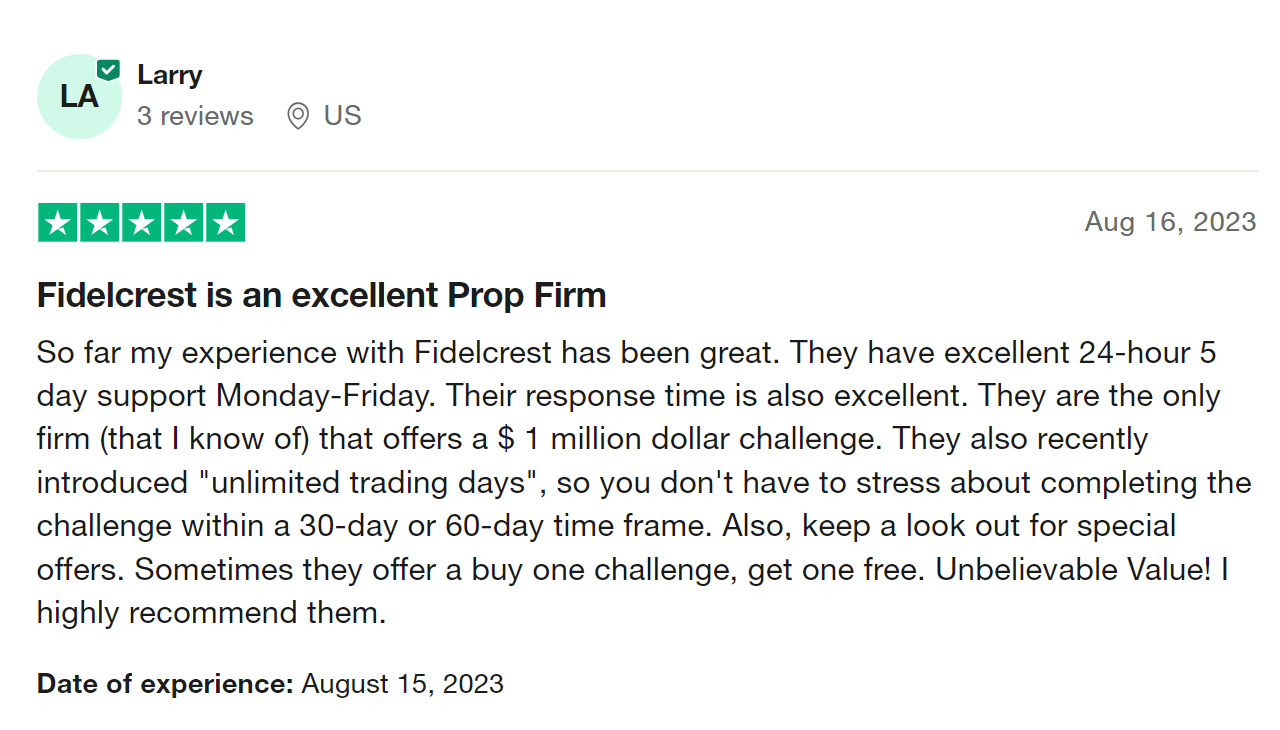 User Reviews
Many users have shared their experiences with Fidelcrest, providing valuable insights into the platform's strengths and areas for improvement. On the positive side, users frequently praise the professional mentorship and robust evaluation process provided by Fidelcrest. They appreciate the challenging trading simulations and the knowledge they gain from working closely with experienced traders.
A common point of appreciation among users is the opportunity to trade with Fidelcrest's capital. Users have reported that this feature significantly reduces their own financial risk while potentially enhancing their profits, making it a key attraction of the platform.
Access to real-time market data, advanced trading tools, and proprietary trading algorithms are also frequently highlighted as beneficial features. Users note that these elements equip them with the tools and insights necessary to make informed trading decisions.
On the downside, some users have reported facing difficulties during the rigorous evaluation process. While they acknowledge the necessity of such a process for identifying talented traders, they suggest that the company could offer more support and guidance during this stage.
In conclusion, the overall reception of Fidelcrest among users is generally positive. The majority of reviews highlight its commitment to nurturing trading talent and providing access to unique funding opportunities as its most notable strengths.