ELITE Automated Algorithm EA is software that was designed by the FBF company. The main claim is "Enhance Your Trading With Automation. Gain an edge in trading with our proven automated algorithm software – the same type institutional traders use."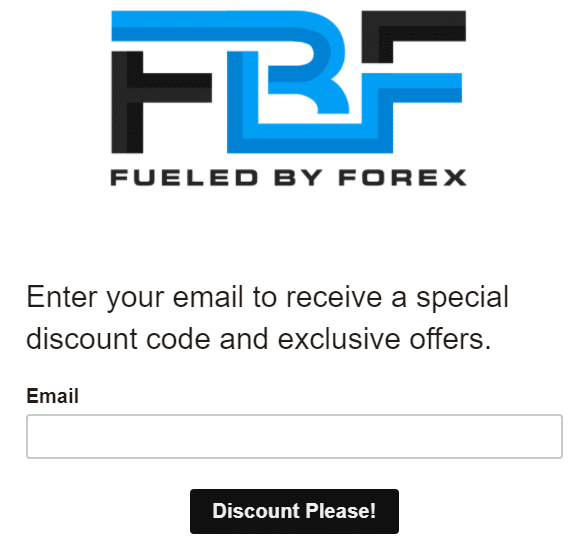 As soon as we get the site, we are asked for our email for the company's spam.
ELITE Automated Algorithm EA: To Trust or Not to Trust?
We don't know. It looks like "no" because the system has just two weeks old trading results on the live account.
Features
We have united all provided information in the following list:
The ELITE Automated Algorithm EA works fully automatically.
The developers suggest we use a VPS service to run the robot.
They take care of all the technical work remotely and confirm once we are set up.
LMFX is their recommended broker. We've never heard about it.
The system focuses on trading the best trading opportunities.
We have to provide to the developers our risk expectations and account balance.
The robot has never lost a day.
The system requires the balance over $5000.
It handles Entry Point, Take Profit, and Stop Loss calculations.
It uses Trailing Stop Loss to cover profits after gaining.
The installation is fully remote.
There are software updates and improvements.
It eliminates the need for indicators, technical analysis, or chart markups.
The developers said nothing about the strategy, but we've seen a conservative Grid plus Martingale combo.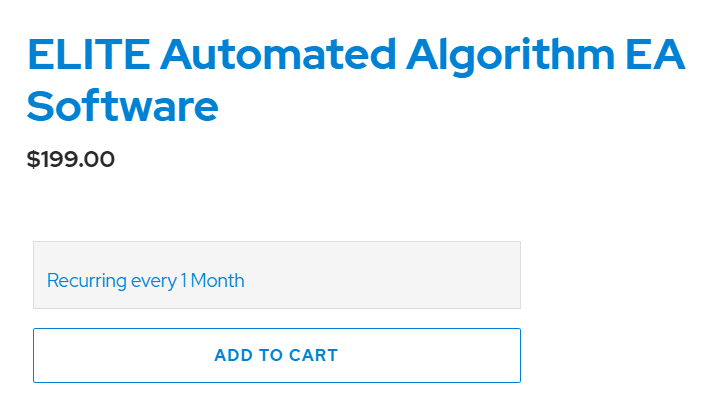 The offer includes one line – pay $199 for a monthly subscription. The developers don't provide any kind of money-back guarantee.
Verified Trading Results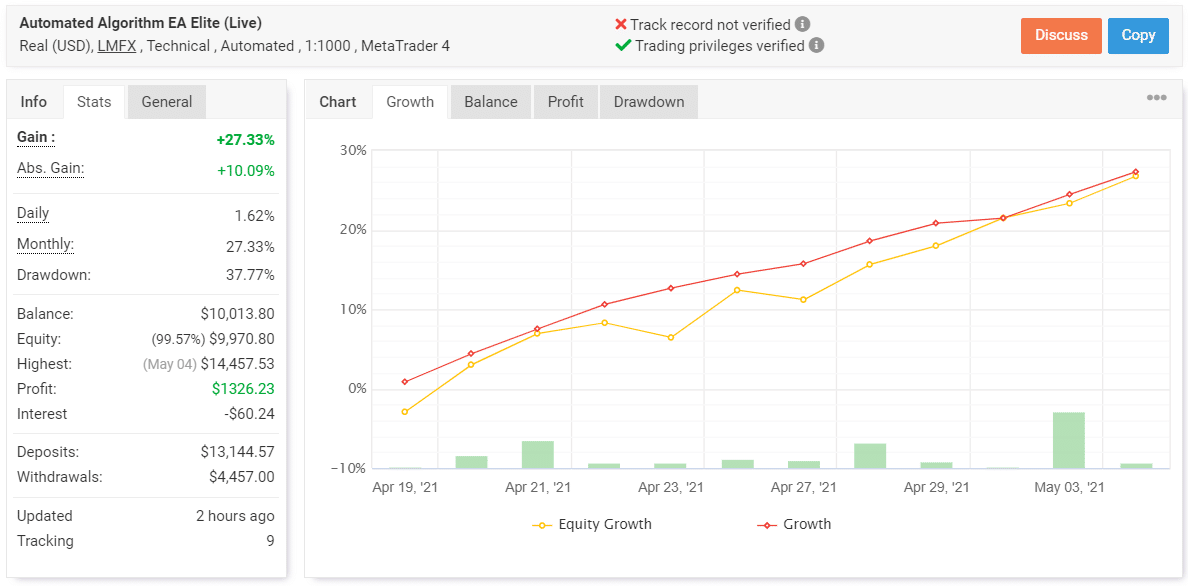 The robot runs a real USD account on LMFX. It works automatically with 1:1000 leverage on the MetaTrader 4 platform. The account doesn't have a verified track record. There could be removed parts of trading data. It was created on April 19, 2021, deposited at $13,144, and withdrawn at $4,457. Since then, the absolute gain has become +27.33%. An average monthly gain is the same – 27.33%. The maximum drawdown is quite high – 37.77%.

There were 376 deals traded with 132.5 pips of the profits. It's not much for Martingale, but at least it's not a negative number. An average win is 26.20 pips when an average loss is -43.73 pips. The win rate is 63% for Longs and 62% for Shorts. An average trade length is one day. The Profit Factor is 1.76.

The robot trades AUD/USD, EUR/CAD, EUR/GBP, EUR/USD, and USD/JPY. The most traded and most profitable symbol is EUR/CAD – 109 deals and $316.73.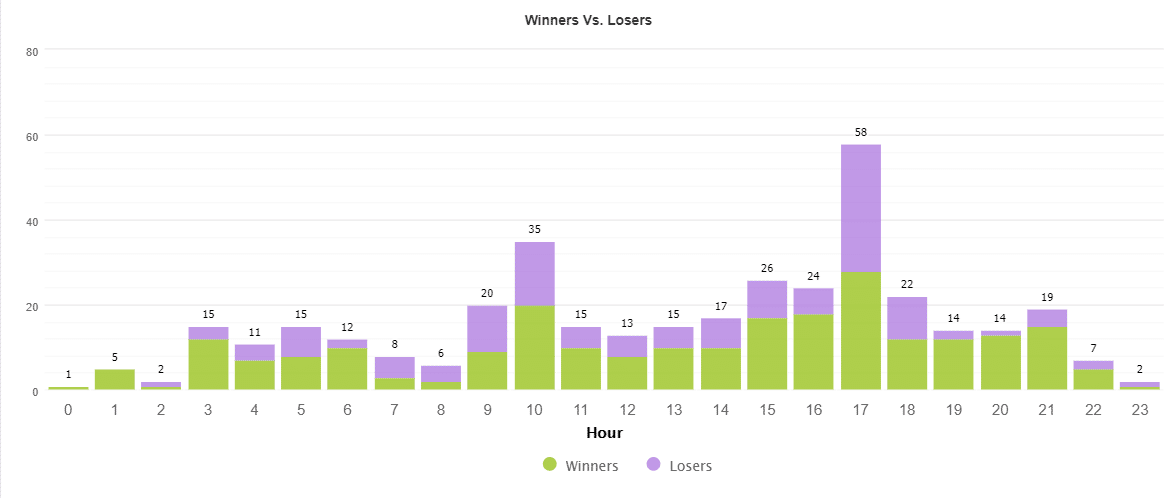 The system focuses on the European trading session.
Thursday (66) and Friday (35 deals) are the less active days for trading.

The system works with low risks to the account balance.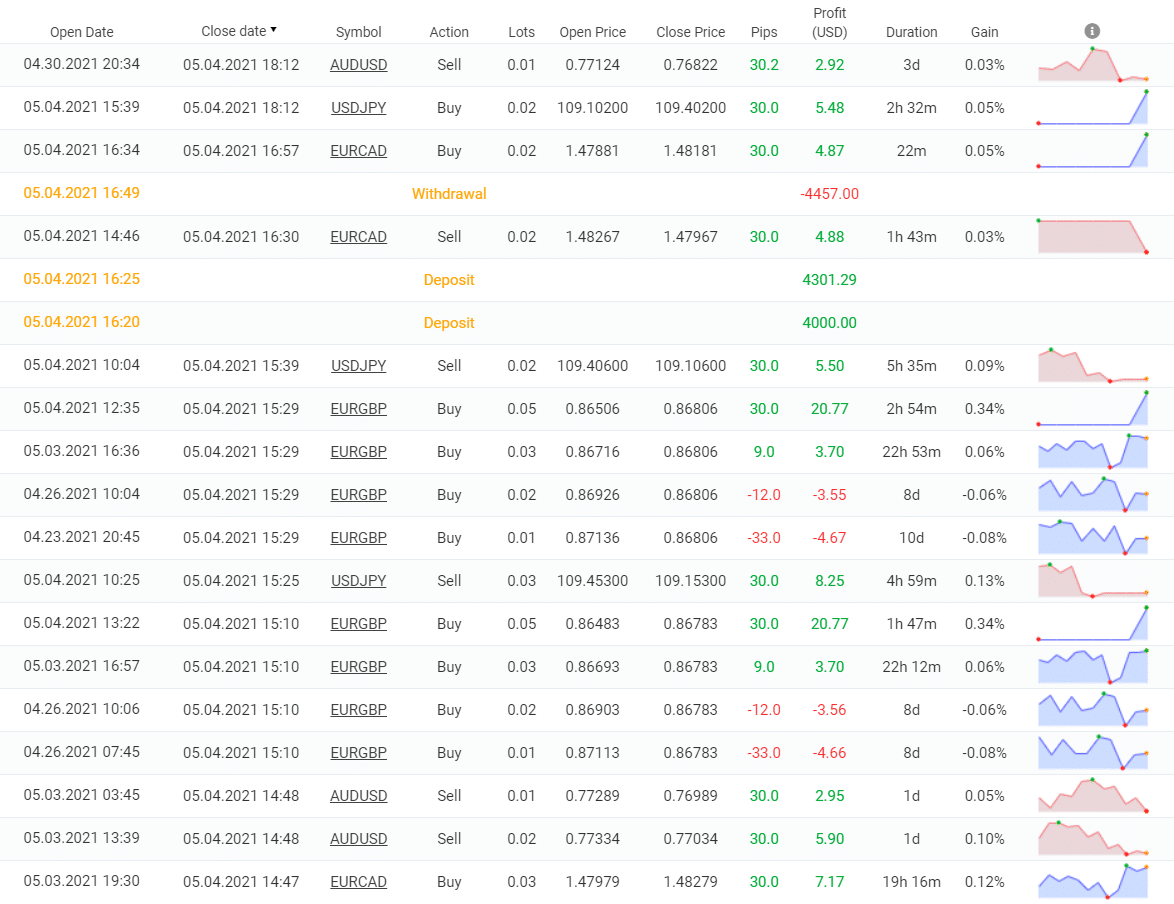 The system uses a Grid of 2-4 orders with conservative x2-x5 Martingale.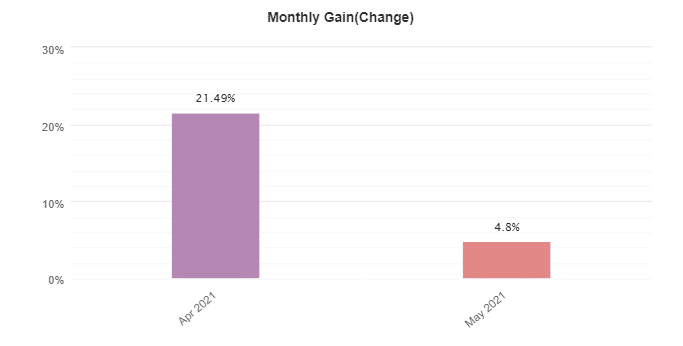 So far, the advisor is profitable.
Vendor Transparency
The company has a medium level of transparency.
They are going to manage our account, but we know nothing about who these guys are.
They provided no intel about themselves, no social network profiles, and so on.
We don't have backtest reports.
From the trading results, we've found out that there are Grid and Martingale combo that wasn't mentioned in the presentation.
People feedback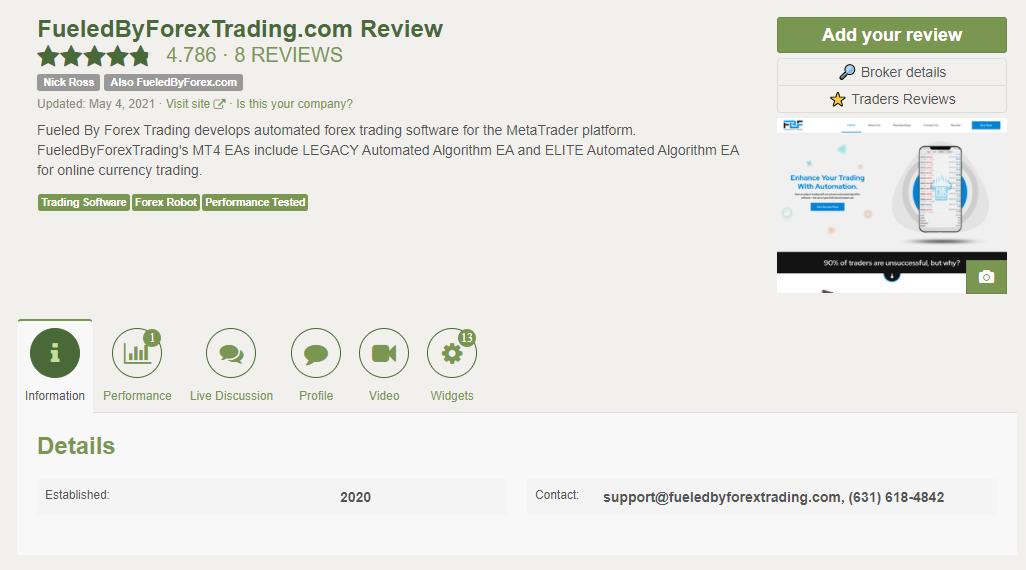 They have a profile on Forex Peace Army with a 4.7 rate based on eight reviews.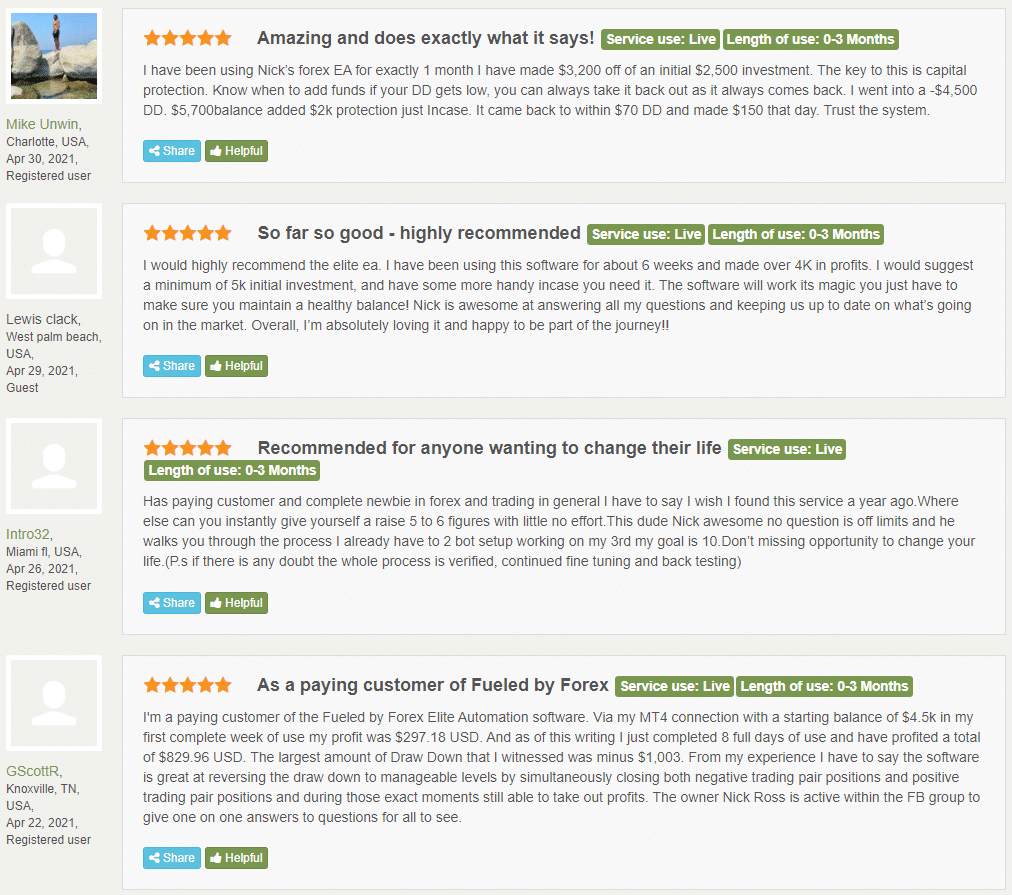 It seems these reviews are fake because there couldn't be that many testimonials posted for just several weeks of the service's existence.
Other notes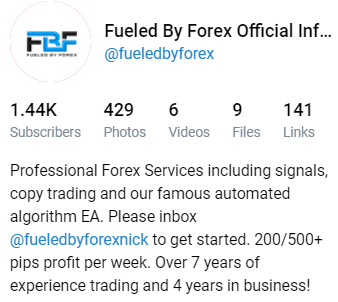 The company has a Telegram channel with 1440 subscribers, 429 photos, 6 videos, 9 files, and 141 links.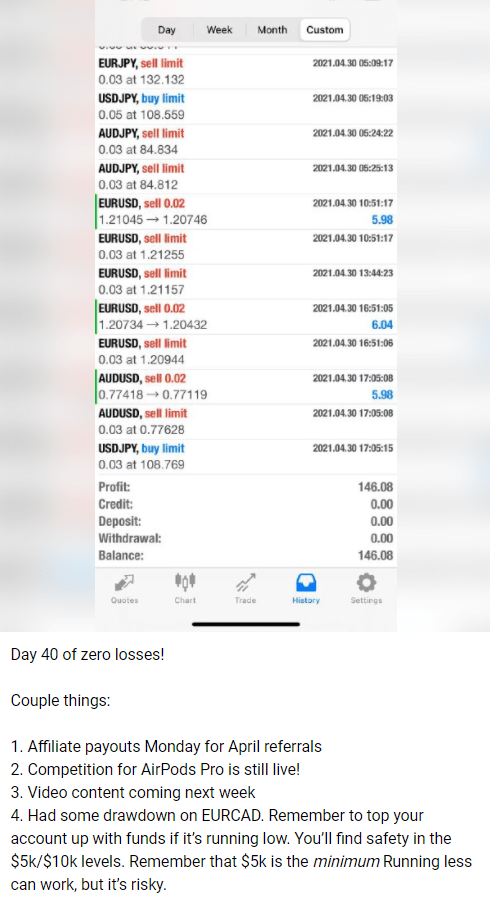 There are some posts where the developers comment on trading activities. They don't provide trading ideas for us.