Easy Money X-Ray Robot is another robot from a LeapFX company. The main claim sounds great and promises us everything: "Generate up to 35%-50% profits monthly, the minimum deposit is $250," and so on. Let's check it up.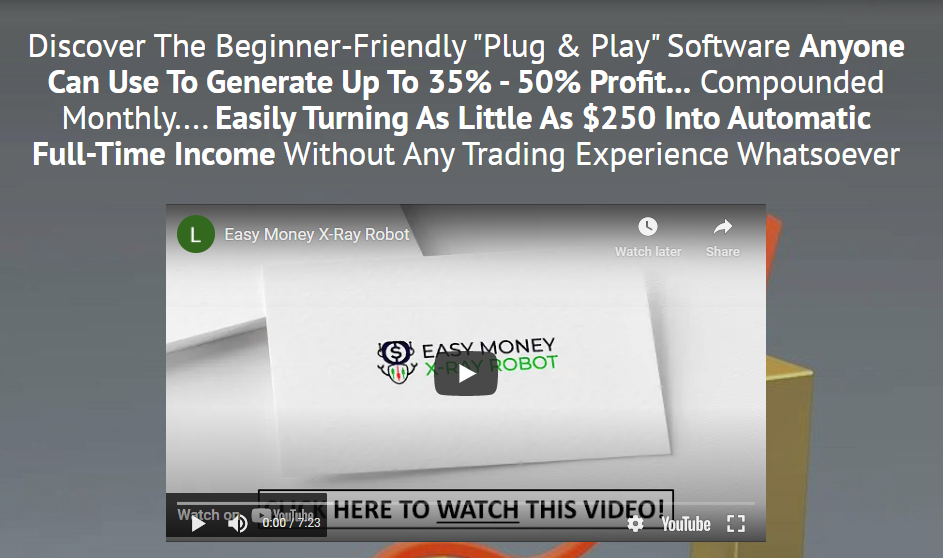 Easy Money X-Ray Robot: To Trust or Not to Trust?
It's completely up to you. LeapFX has a good reputation among the robot's designers, but there are some cons. First, there are no settings at all. Second, there are aggressive Grid and medium-aggressive Martingale on the board. Third, the pricing is high for this type of EAs.
Features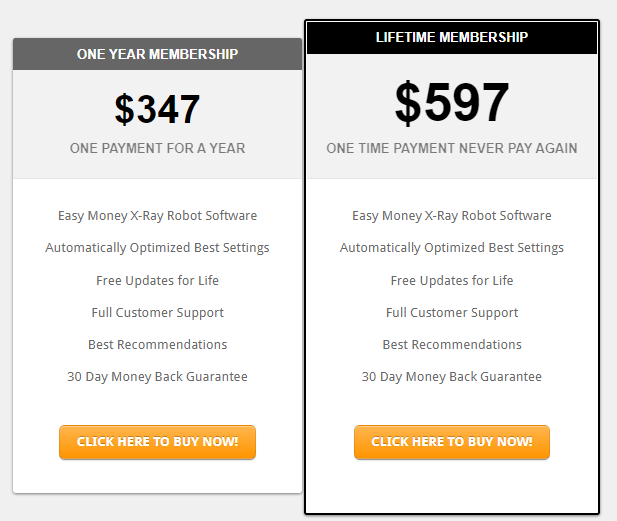 Easy Money X-Ray Robot sells in two packs (as usual). The first pack is One Year Membership that costs $347. We'll receive a copy of a robot, the best settings, free updates and upgrades, the best recommendations. The Lifetime Membership costs $597. It's One Time Payment Never Pay Again pack. Both packages are featured with a 30-day money-back guarantee.

The EA has a solid list of features:
It works fully-automatically.
We can expect to receive up to 50% of the monthly profits.
We can start trading without previous experience.
The minimum deposit can be from $250.
Easy Money X-Ray Robot uses a quad indicator system that's a combination of 4 indicators that spot trending opportunities.
There's a dynamic money-management system that works with open orders.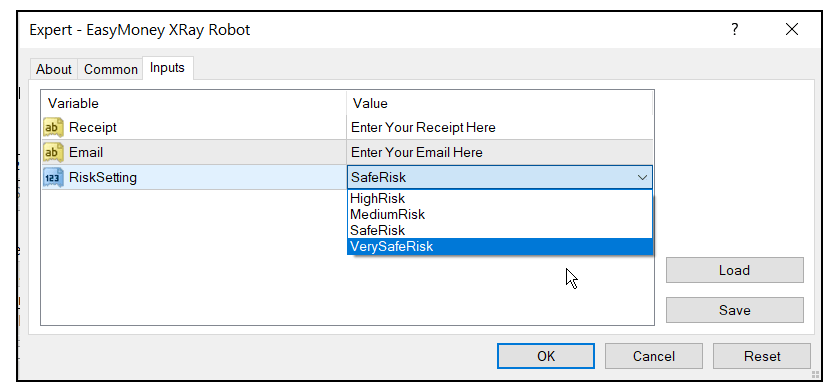 Everything we have to choose is a risk level.
Verified Trading Results
As usual, LeapFX's products are sold without backtest reports. It's a bad sign because we can't be sure if the robot was well-tested on the past data before publishing.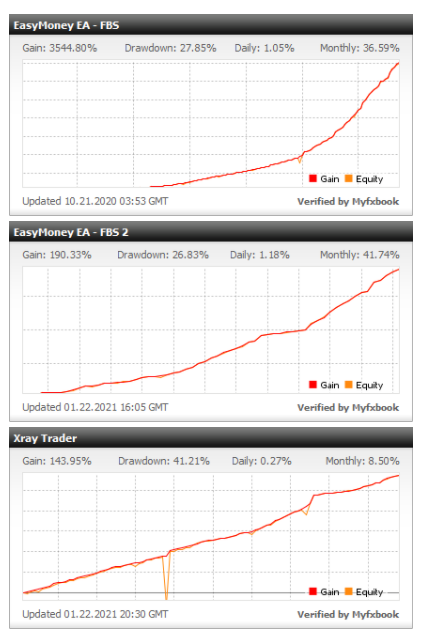 There's a list of three real accounts.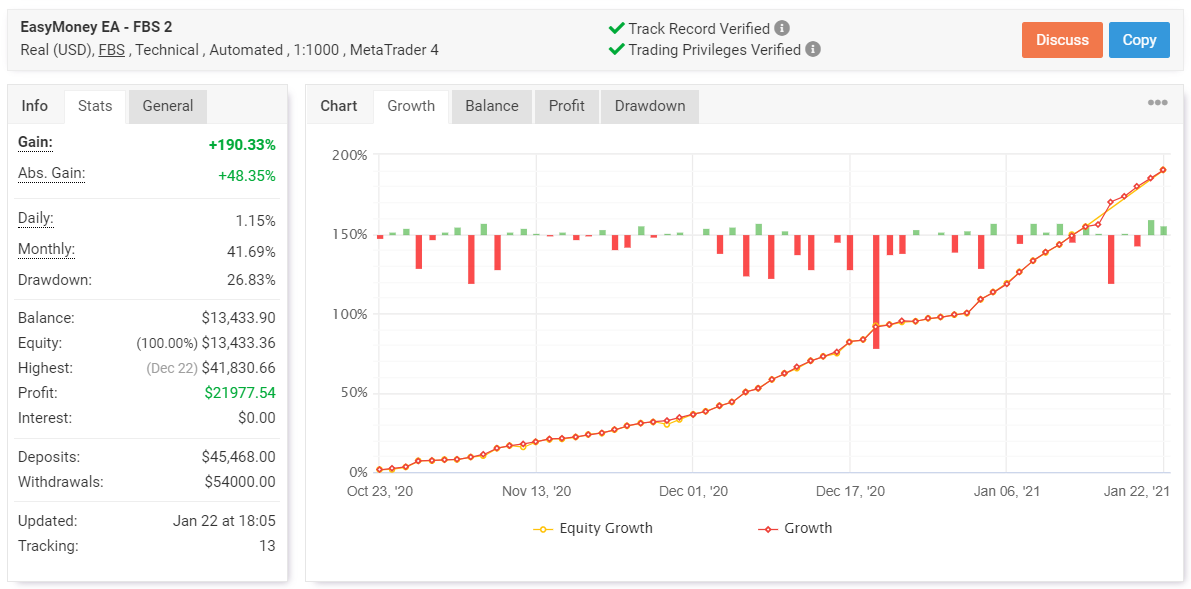 It's a real USD account that runs on the FBS broker. The EA trades automatically using technical indicators from MT4. The leverage is the maximum one – 1:1000. The account has a verified track record. It was created on October 23, 2020, and funded at $45468 in total, and withdrawn at $54000. Since then, the absolute gain was +190.33%. An average monthly gain is +41.69%. The maximum drawdown is high – 26.83%. It's risky to have these drawdowns with the maximum leverage.

The robot closed 4452 deals with -10373 pips. An average win is 6.27 pips when an average loss is -17.52 pips. The average win-rate is from 62% to 64%. The average trade length is over two hours. The Profit Factor is low – 4.15.

The most trades (3901) and the most profits ($20449) were obtained on GBP/USD.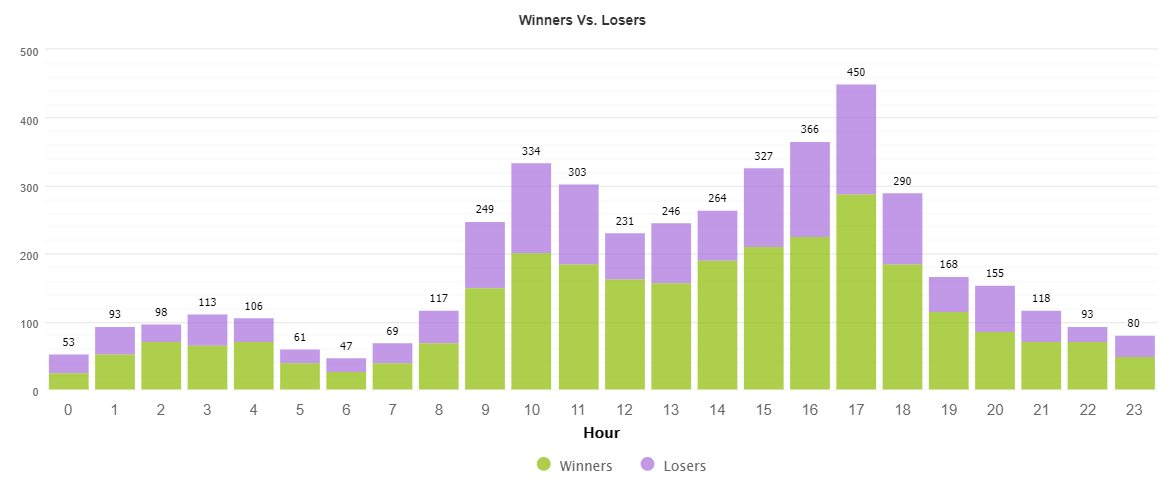 The robot focuses on trading during the European trading hours.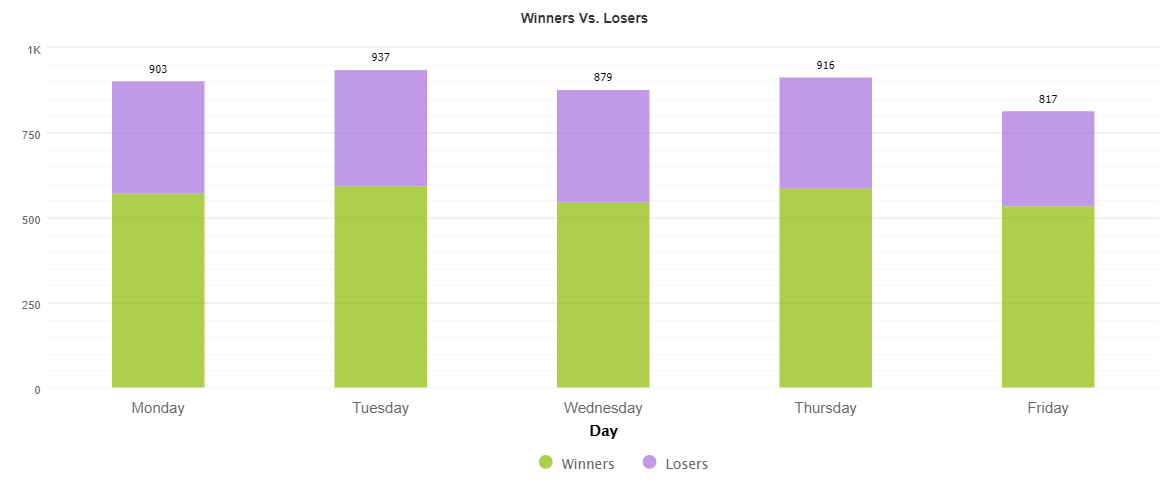 Friday (817 deals) is the less-traded day.

Easy Money X-Ray Robot runs the account with insanely-high risk to the account balance.

All deals are closed from observing. We're sure this is because there are aggressive Grids with insane Martingale.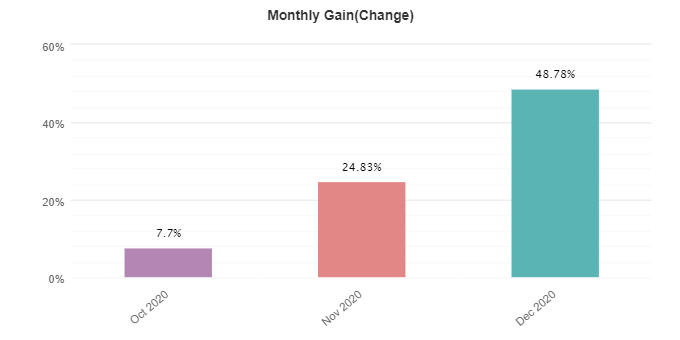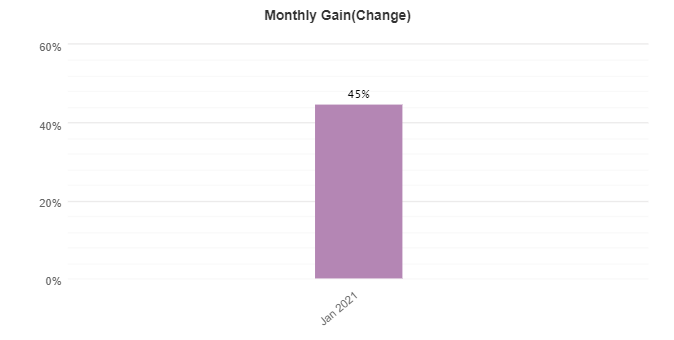 The robot is profitable for almost four months.
Little Drawdowns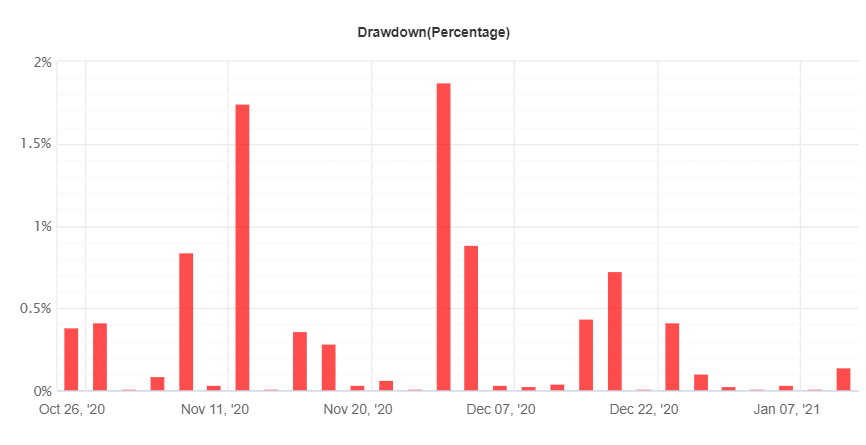 Drawdown periods are little and non-consistent.
Vendor Transparency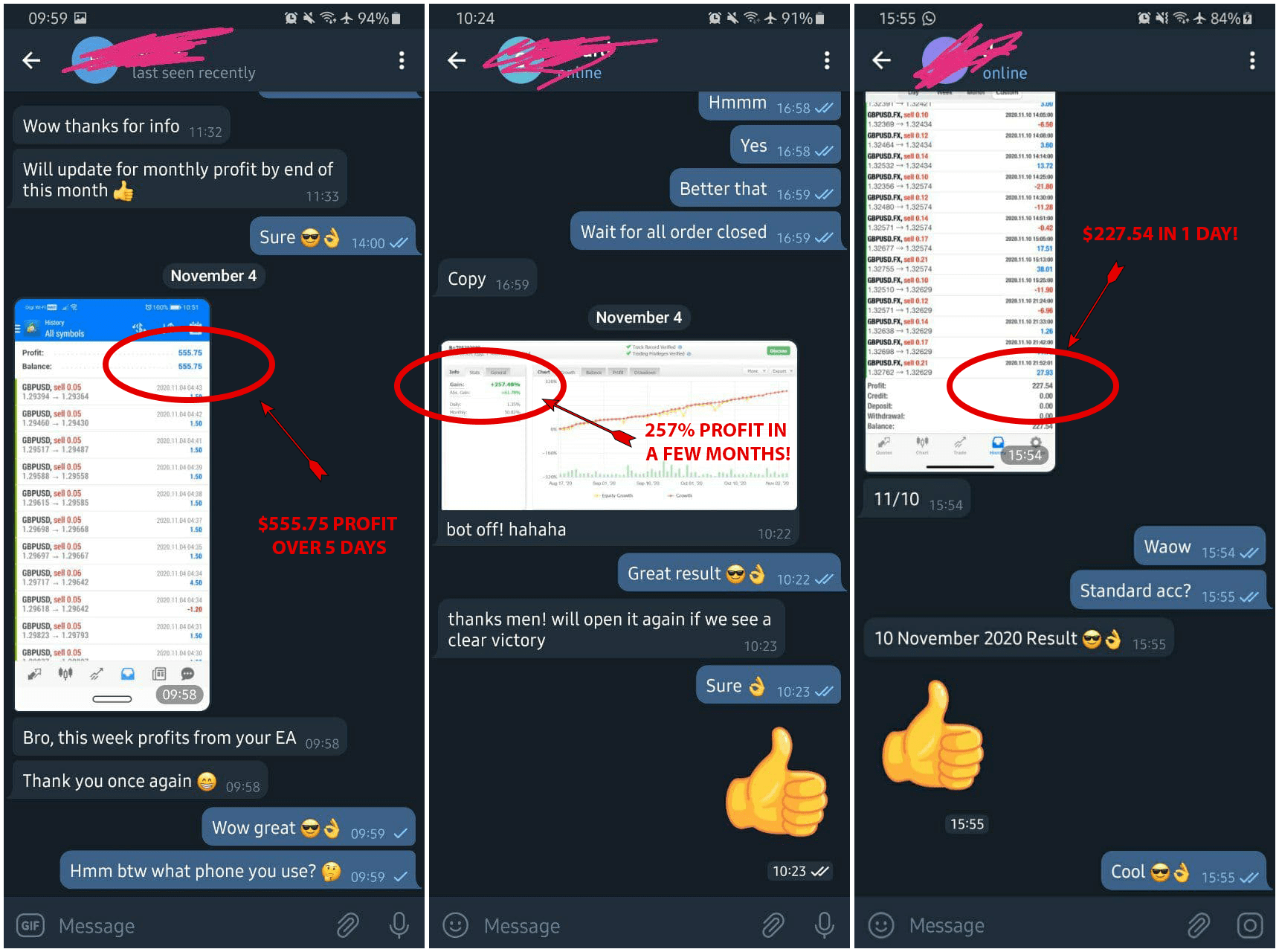 There is much positive feedback on the site.

The company has a profile on Forex Peace Army. It has a 3.4 rate based on 12 reviews.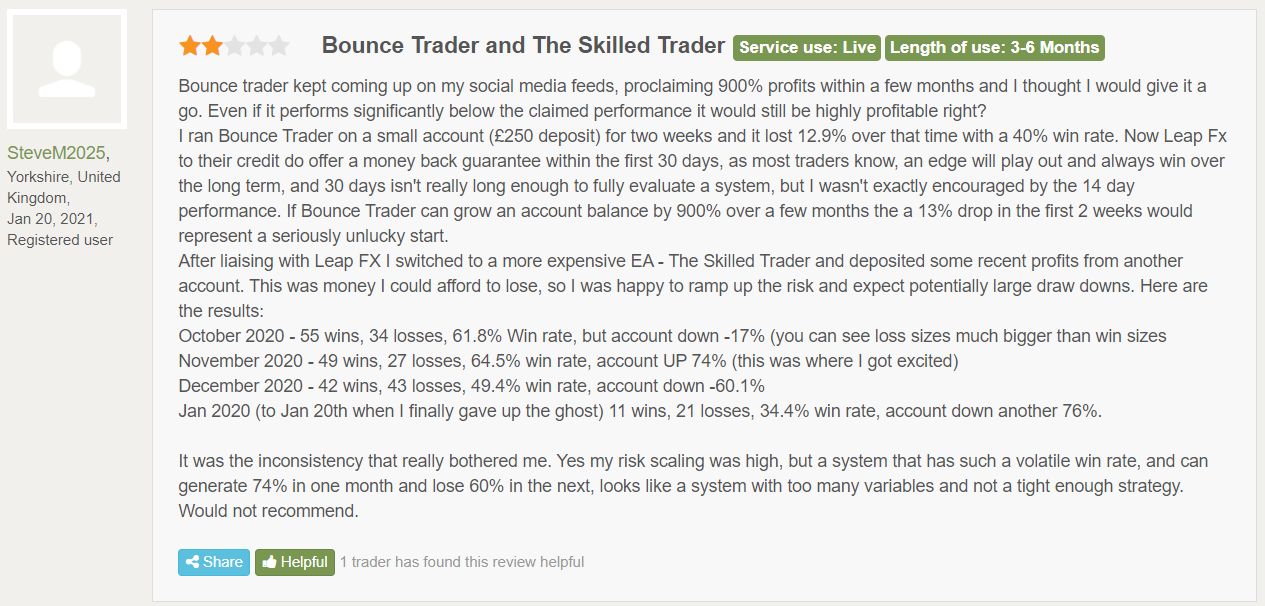 There are no testimonials about Easy Money X-Ray Robot. The robot is so young, so there's a high chance that people haven't tried it well or it can mean that there were few copies sold.