We have prepared a detailed Dragon Expert robot review. We haven't checked the EA for half a year or even more. Let's figure out what happened to it. The main claim is that it's the "Best Forex Robot that Dominating Chart Right Now." When we hear "dominating," we get that it's most likely a scam.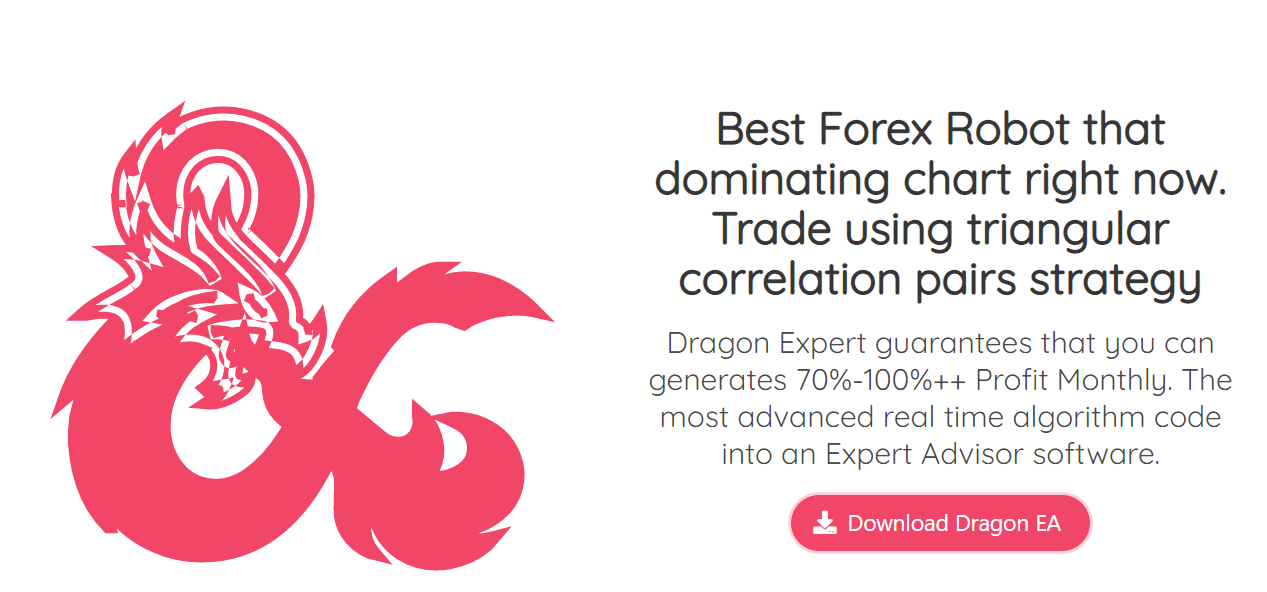 Dragon Expert: To Trust or Not to Trust?
We would never trust a robot that suggests we make 70% or even 100% monthly. It sounds awkward. We experienced that this is almost impossible without setting the account in a huge risk.
Features
Let's talk about features, strategies, settings, and pricing:
The system works fully-automatically.
There's a "legendary" no-name strategy behind the system.
The settings are pre-optimized. So there's no need to change anything.
The system covers Take Profit and Stop Loss levels from broker hunting.
There's an advanced pair detection feature.
It doesn't lag during trading.
The system is very easy to get started with.
There's an advanced correlation algorithm.
It provides real-time broker protection.
All trades opened by a robot will be obtained by a broker as manual traded ones.
There's a time filter to open or close trading during a determined session.
The system supports an ECN broker account type.
There are four packages. The first one is the free pack. We can run the robot on the unlimited demo accounts, receive updates and support. The Rookie Pack costs $197 for a single real account. The Professional pack costs $397 with $300 OFF. We'll receive ten real account licenses. The unlimited pack costs $1497 and allows trading on an unlimited number of real accounts. We can pay via Crypto too. There's no refund policy at all.
Verified Trading Results
We have no backtest reports provided. It's a con because we don't know how the robot performed on the past long-term data.
The company provides many fxblue and myfxbook-verified widgets.

The robot managed the real USD account. It was created on July 13, 2020 and stopped on November 19, 2020. The margin level is sky-high – 40848%.

The total net return was +111.6%. The robot worked with GBP/JPY, GBP/USD, and USD/JPY. An average monthly gain was +26.2%. The weekly return was high as well – +5.7%. The maximum drawdown was low. The win-rate was only 65.9%. The Profit Factor was 1.74. An average trade frequency was insanely high – 76 deals daily. The robot worked on the account for 99 days.

The Risk to the Reward ratio was 7.25. An average win was +$26.48 when an average loss was -$29.35.

The most traded and profitable currency pair was GBP/USD – 3596 deals and $27761.

The robot worked equally in both directions, but the most profits occurred on the SELL one – $36761.

There's a single strategy on the board.

Thursday, as it should be, was the most traded day – 1924 deals. The most profitable one was Friday – $34051.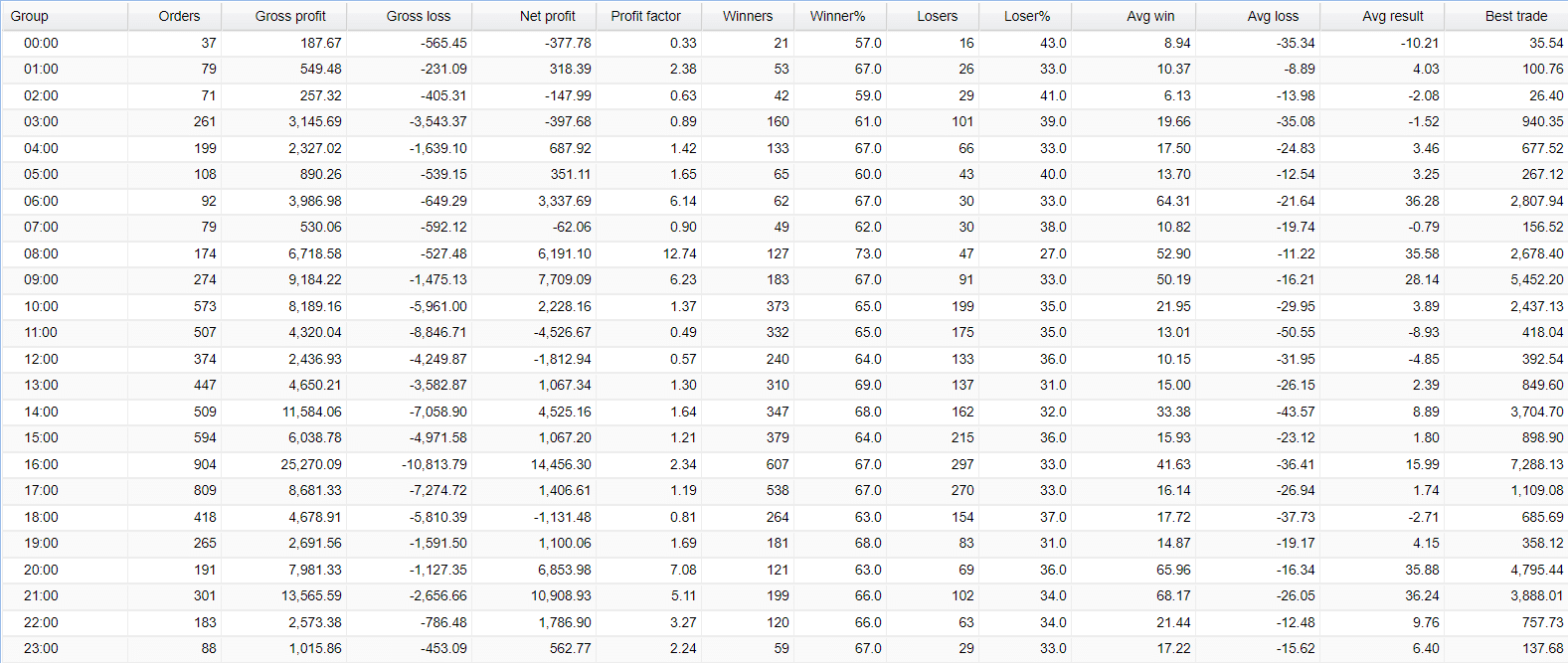 The robot focused on trading during the European and American trading sessions.

The last month wasn't quite profitable – $4424.

As far we go on the weekly reports as low weekly profits were.

There are many deals that weren't closed when the EA was stopped.
Low Drawdowns
The robot worked on the real account with low drawdowns.
Vendor Transparency
The vendor runs the company with a lack of transparency because we don't have trading results that would represent EA's performance in January-February 2021. Without trading results, any purchasing will be closed blindly.
People feedback

The presentation includes many positive testimonials. They have profile pictures, but, alas, we have to have something relevant like comments on Trustpilot, MQL5 forum, Forex Peace Army, or discussion thread on myfxbook.
Other notes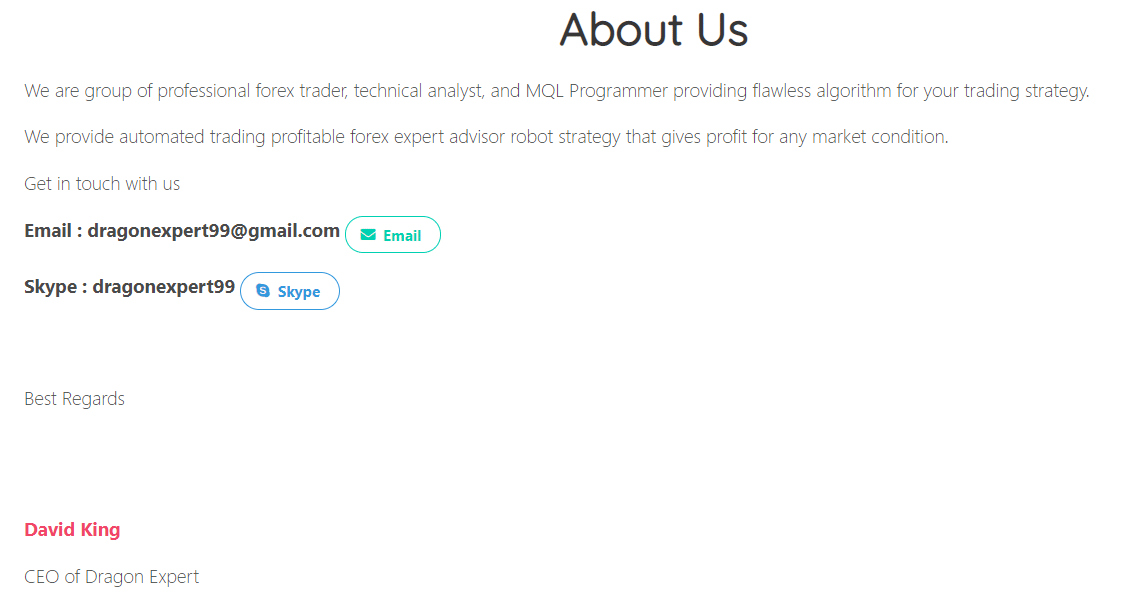 Alas, we don't know anything about David King. There's no social profile links or MQL5 profile with a proper developer portfolio.