Cryptocurrencies are important financial instruments for diversifying investment portfolios. Their growing popularity amid increased adoption in the mainstream sector has seen them emerge as crucial assets in the capital markets. Institutional investors are increasingly betting on different coins, all to broaden their exposure to opportunities in the burgeoning sector.
Cryptocurrencies differ as they are built on different blockchains and designed to perform various functions. Likewise, they are stored in other wallets and traded on different exchange platforms. Consequently, investors often face a challenge in tracking their investments in different coins. Nevertheless, crypto trackers are looking to change all this.
What are Crypto Trackers?
Crypto trackers are applications that allow people and investors to keep track of the total amount and value of various digital assets. They monitor multiple cryptocurrencies across wallets, exchanges, and blockchains in real-time. They operate by linking wallets and exchanges in a one-stop-shop.
In addition to tracking, the apps also track historic transactions involving the coins, their worth, and destinations. Some trackers allow users to add in-wallet addresses making it easy to track the value of holdings and prices. Some also have API integration with various exchanges and wallets.
The best in the business are the ones that help investors make real-time decisions about their investment portfolios. Some of these come with advanced charting and value prediction tools which makes it easy to get an idea of how a crypto holding position is doing.
Nevertheless, no one crypto tracker is similar to another, and no one does everything as expected. While some allow the buying and selling of coins, some are best suited for monitoring and tracking crypto value.
When selecting a Crypto tracker, there are a number of things that an investor should pay close watch to.
Let's look at them below.
User-friendly interface
A good crypto tracker comes with a user-friendly interface that makes it easy to track cryptocurrencies with a click of a button. A clean and clear layout is of great importance in this case. Easy navigation hastens the process of making investment decisions in the highly volatile sector.
Additionally, it should come with a high degree of customization, making it easy for users to tailor the app to see what they are interested in seeing on opening the app. Users don't need to scroll through various coins to get the information they need, which could affect their ability to make decisions in real time.
Customization enhances the process of getting access to valuation information and breaking developments as soon as they happen. Consequently, they can adjust their allocations as quickly as possible.
Assets and exchanges supported
While selecting a crypto tracker, it is also important to pay close watch on the number of assets the app supports. The cryptocurrency sector is home to thousands of coins, all of which have unique investment opportunities.
Consequently, the tracker should offer support to as many coins as possible to avoid the need of having to use different trackers. In this case, the tracker should offer connectivity to all coins and all the exchanges you are logged into.
In addition, it should have support from various exchanges, making it easy to keep track of cryptocurrency prices in different markets. A tracker capable of managing and tracking massive crypto and DeFi properties portfolio would be an added advantage.
Additionally, there are crypto trackers that combine all financial accounts into one. This makes it easy to understand the underlying net worth based on invested cryptocurrencies.
Trading capabilities
An ideal crypto tracker goes overboard in addition to tracking and monitoring crypto portfolios. One that offers automated chart patterns would be of great use for active investors as they make it easy to study the market and make investment decisions.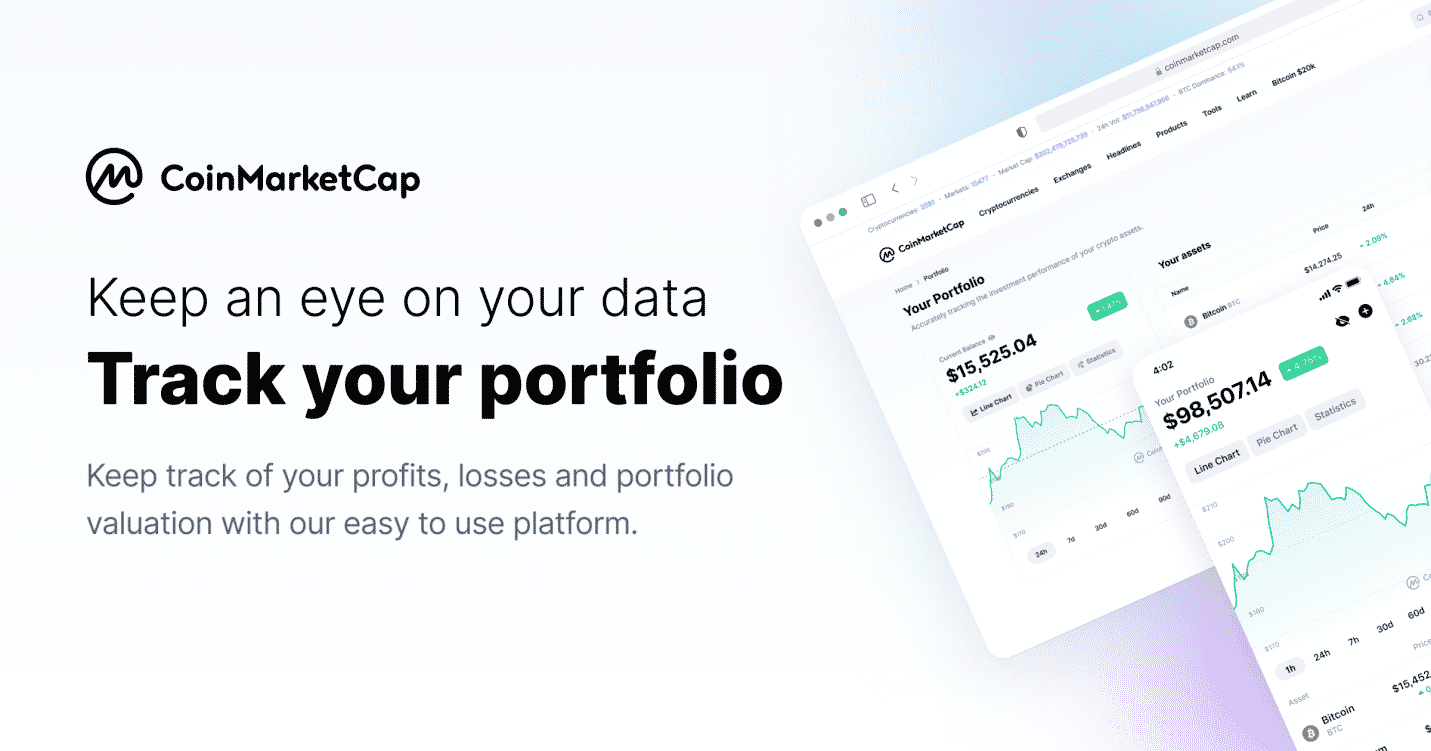 In addition, active crypto investors should settle on trackers that allow the setting up of screeners for monitoring other coins worth investing in. Building a cryptocurrencies screener is essential as it makes it easy to track as many coins as possible at a go. Additionally, it helps in planning for investments and in checking portfolio performance.
Some trackers allow the setting up of multiple watchlists and trading on multiple exchanges. Actionable analytics tools integrated into a crypto tracker help improve decision-making as part of the investment process.
Safety and security
Finally, safety and security are important attributes to consider while selecting crypto trackers. At a time when hackers are constantly trying to steal valuable tokens from unsuspecting holders, it is important to be cautious while buying and selling using trackers.
It is important to settle on a tracker that emphasizes the user's funds and holdings. This is especially the case when dealing with platforms that connect an exchange to a bank account. A single hack or data leak can result in an investment portfolio being wiped out clean.
The best crypto trackers are the ones that offer two-factor authentications to protect against unauthorized logins into investment portfolios. In addition, they should offer multi-layer encryption that makes it impossible to track users' holdings and investment plays.
Final thoughts
The cryptocurrency sector has given rise to unique investment opportunities with the proliferation of coins designed to serve different purposes and address different needs. Amid the investment spree into the sector, crypto trackers are making it easy to track all crypto holdings in one app. The fact that the apps integrate APIs has also made it easy to track the value of different digital assets.
In addition, crypto trackers have made it easy to keep track of how the value of different coins is changing. Some trackers also double up as trading platforms making it easy to buy and sell cryptocurrencies in various exchanges.