City Traders Imperium (CTI) is a renowned trading firm that distinguishes itself by providing extensive support and opportunities for Forex traders to maximize their potential. With a unique approach in the trading industry, CTI combines exceptional training, mentoring, and a proprietary funding program. This review will delve into the various aspects of the CTI platform, discussing its features, benefits, and the opportunities that it offers to both novice and experienced traders.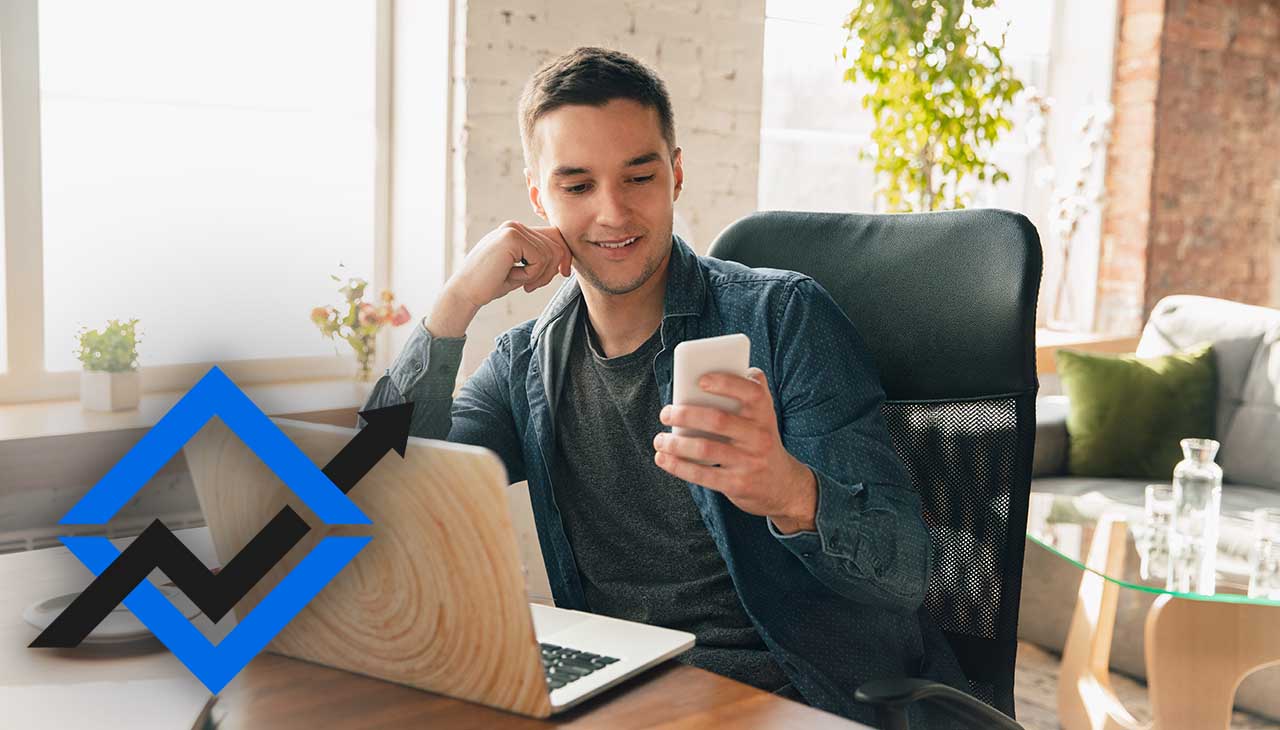 Background
Founded by professional traders, City Traders Imperium has its roots deep within the trading community. The founders understood the challenges that traders face in their journey, including the lack of proper mentorship and the need for substantial capital. With this understanding, they launched CTI with the vision of creating a platform where both novice and seasoned traders could grow and thrive. This platform seeks to provide traders with the resources they need, including world-class trading education, hands-on mentorship, and a unique funding program that alleviates the initial financial burden often associated with trading.
Features of City Traders Imperium
City Traders Imperium offers a range of features to assist traders in their trading activities. Some of the key features include:
Trading Education: City Traders Imperium provides comprehensive educational resources to help traders enhance their knowledge and skills. This includes video tutorials, webinars, e-books, and articles covering various trading topics.
Trading Signals: The platform offers trading signals generated by experienced traders. These signals provide insights into potential market opportunities and help traders make informed trading decisions.
Copy Trading: City Traders Imperium allows users to copy the trades of successful traders. This feature enables inexperienced traders to replicate the strategies of more experienced traders and potentially benefit from their expertise.
Advanced Trading Tools: The platform provides advanced trading tools to assist traders in analyzing the markets and executing trades. These tools may include technical indicators, charting capabilities, and risk management features.
Risk Management: City Traders Imperium emphasizes the importance of risk management and offers risk management tools to help traders protect their capital. This may include stop-loss orders, take-profit levels, and position-sizing calculators.
Performance Tracking: Traders using City Traders Imperium can track their trading performance through comprehensive performance metrics and reports. This allows traders to evaluate their strategies and make necessary adjustments.
Community and Support: The platform fosters a supportive community where traders can interact, share ideas, and learn from each other. Additionally, City Traders Imperium provides responsive customer support to address any queries or issues faced by its users.
Please note that the specific features offered by City Traders Imperium may vary and it is advisable to refer to their official website or contact their customer support for the most up-to-date information.
User Experience
User experience on the City Traders Imperium platform is generally positive. Navigating the platform is fairly straightforward, even for individuals new to trading. The user interface is clean and intuitive, ensuring that users can easily locate and access the features and tools they need for their trading activities. The educational resources are comprehensive and easy to understand, making them suitable for traders at all levels. The platform runs smoothly and has minimal downtime, which is crucial for real-time trading. The community is supportive and active, fostering a collaborative learning environment. Importantly, the customer support is responsive and helpful, promptly addressing any issues or concerns that users may have. Overall, City Traders Imperium provides a user-friendly and efficient platform for traders to enhance their skills and maximize their trading potential.
Trading Tools
City Traders Imperium equips its users with a variety of advanced trading tools that streamline the trading process and enhance decision-making. The platform provides sophisticated charting tools that allow traders to visualize market trends and patterns. Traders also have access to numerous technical indicators that can help predict future price movements. In addition, City Traders Imperium offers a robust trade execution system that ensures fast and reliable transactions. For traders who prefer automated trading, the platform supports the integration of trading algorithms and bots. Lastly, the platform's risk management tools, including stop-loss and take-profit orders, are invaluable for protecting traders' capital against significant losses. These tools collectively foster a dynamic and effective trading environment, thereby promoting success among City Traders Imperium's users.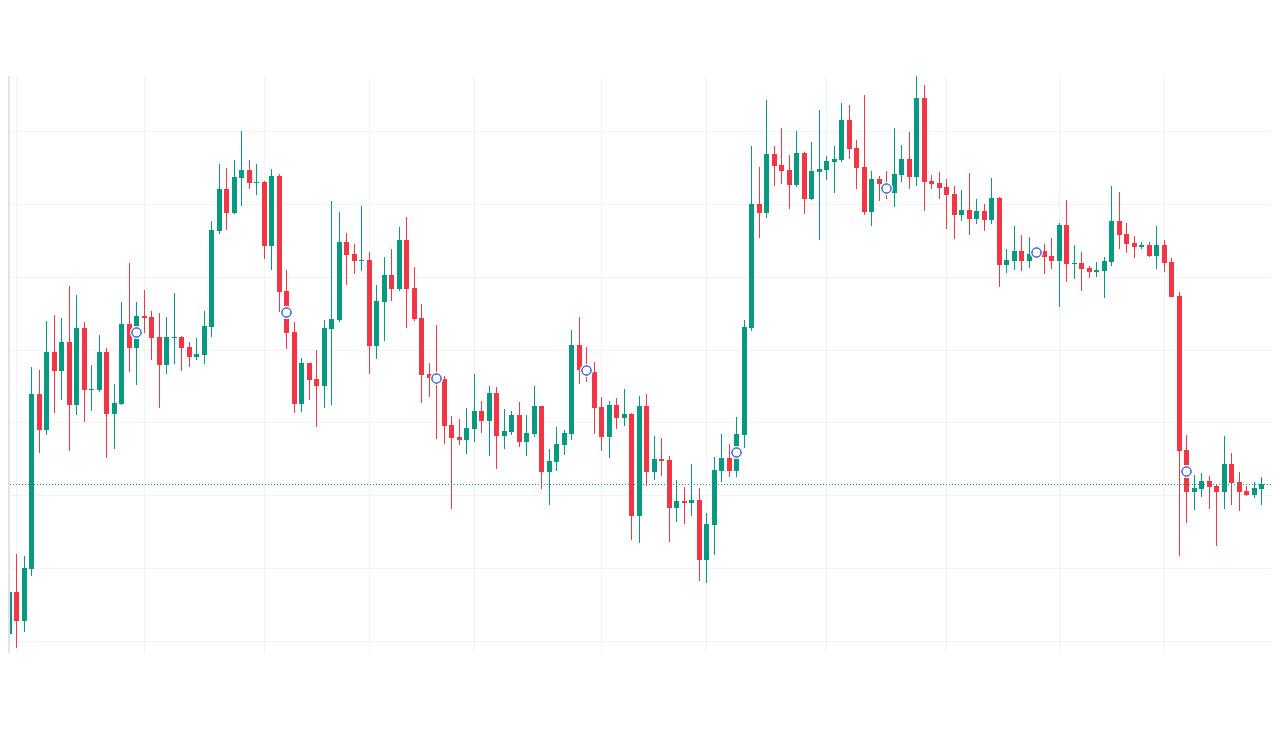 Performance and Results
City Traders Imperium boasts impressive performance and results, reflecting the efficacy of its comprehensive educational resources, advanced trading tools, and robust support system. Many users of the platform have reported consistent profits and a significant improvement in their trading skills. The performance metrics provided by the platform further validate these claims, demonstrating high success rates and strong return on investment. Moreover, the platform's emphasis on risk management has resulted in most traders maintaining a healthy balance and avoiding drastic losses, even in volatile market conditions. However, prospective users should bear in mind that trading involves risk and past performance does not guarantee future results. It's recommended to make use of the educational resources provided by City Traders Imperium, understand the market, and develop a sound trading strategy before embarking on their trading journey.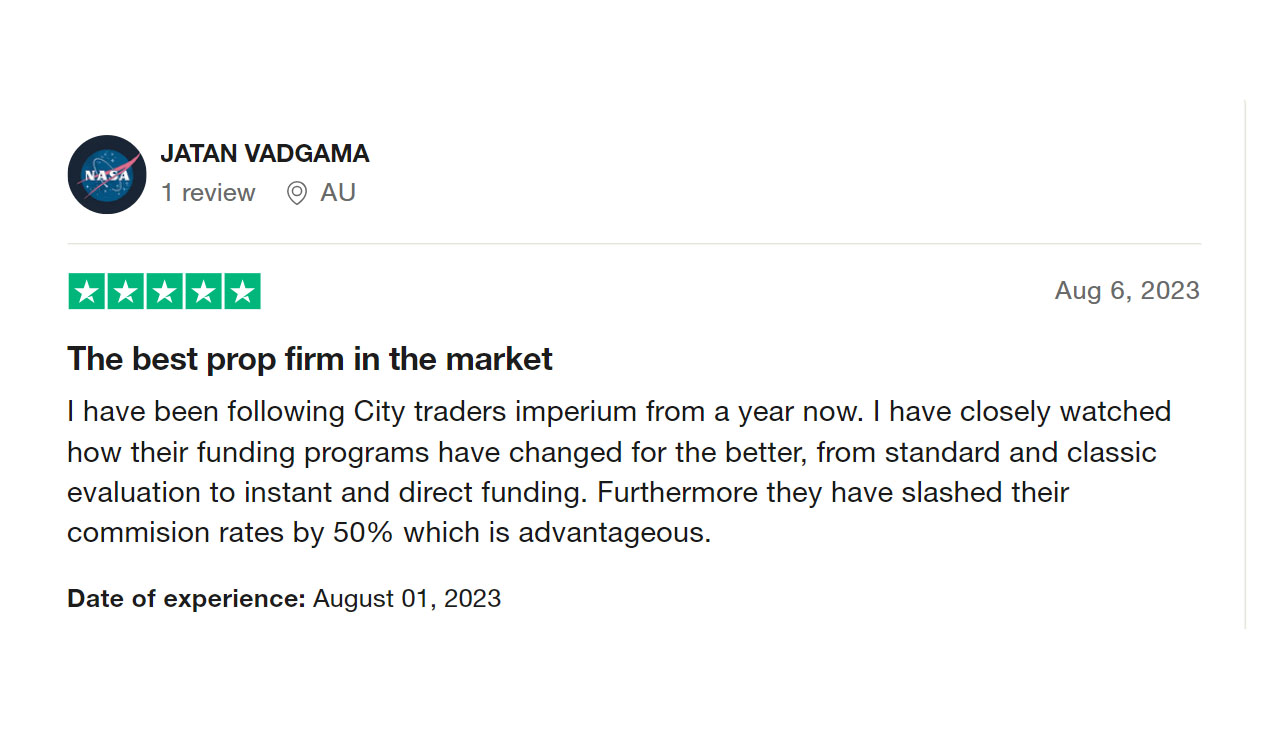 Pricing and Membership Options
City Traders Imperium offers various membership options designed to cater to different trading needs and budgets. The platform provides three main membership tiers: Basic, Intermediate, and Advanced.
Basic Membership is ideal for beginners and provides access to essential trading tools, educational resources, and community support.
Intermediate Membership is designed for more experienced traders and includes additional features such as advanced trading tools, access to exclusive webinars, and personalized mentorship.
Advanced Membership is targeted at professional traders and offers extensive features including priority customer support, larger trading capital, and access to proprietary trading algorithms.
Pricing varies across these membership tiers, reflecting the range of features and benefits associated with each level. The specific pricing details and membership features are subject to change, so potential users are advised to refer to the official City Traders Imperium website or contact their customer service for the most accurate and up-to-date information. It's important to carefully review and choose the membership option that best aligns with your trading objectives and budget.