Bober Lannister is a cross-platform trading bot that conducts a single trade at a time. The system is not broker-sensitive, so you may work with any broker of your choice. However, the less spread and commission, the better. To start trading, you need to have a minimum of $100 in your account.
Bober Lannister: to trust or not to trust?
This robot is relatively costly, and based on the trading outcomes, it is clear that it may not give you significant returns on investment.
Features
The EA comes with a variety of features, which we have outlined below:
It works with these recommended pairs; EURCHF, GBPUSD, EURAUD, CHFJPY, and EURNZD.
The recommended leverage is 1:30, 1:100, or 1:500.
It includes user-friendly settings. You don't need to read user manuals to comprehend how to use it.
Free live sets are provided to customers.
The robot helps you to overcome high broker commission.
It's designed to adapt to both the MT4 and MT5 trading terminals.
Bober Lannister is currently being offered at a discount. The vendor asks you to pay $499 now as the next price will be $1200. Neither of these prices is fair. There are cheaper EAs that are much more efficient than this one. A money-back guarantee is non-existent.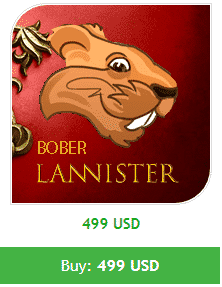 The developer doesn't say what strategy the EA uses to approach the market. He just assures us that no martingale or other dangerous trading methods are involved.
Backtest results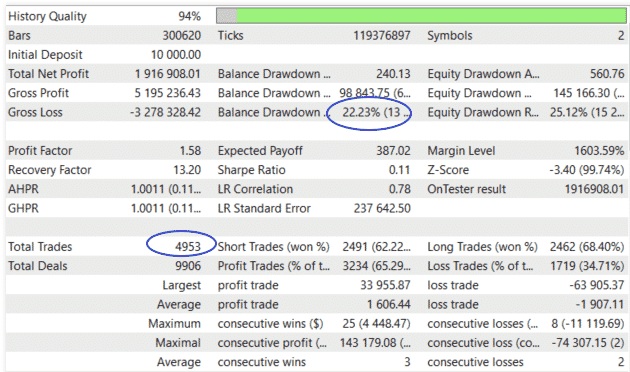 As you can see above, the EA was tested using tick data, and the historical quality was 94%. By the end of the trading period, 4953 trades were produced using a deposit of $10000. As a consequence, almost $2 million worth of profits were made. The drawdown of 22.23% meant that the trading risks were within safe levels. There were poor win rates for both short (62%) and long trades (68%).
Trading results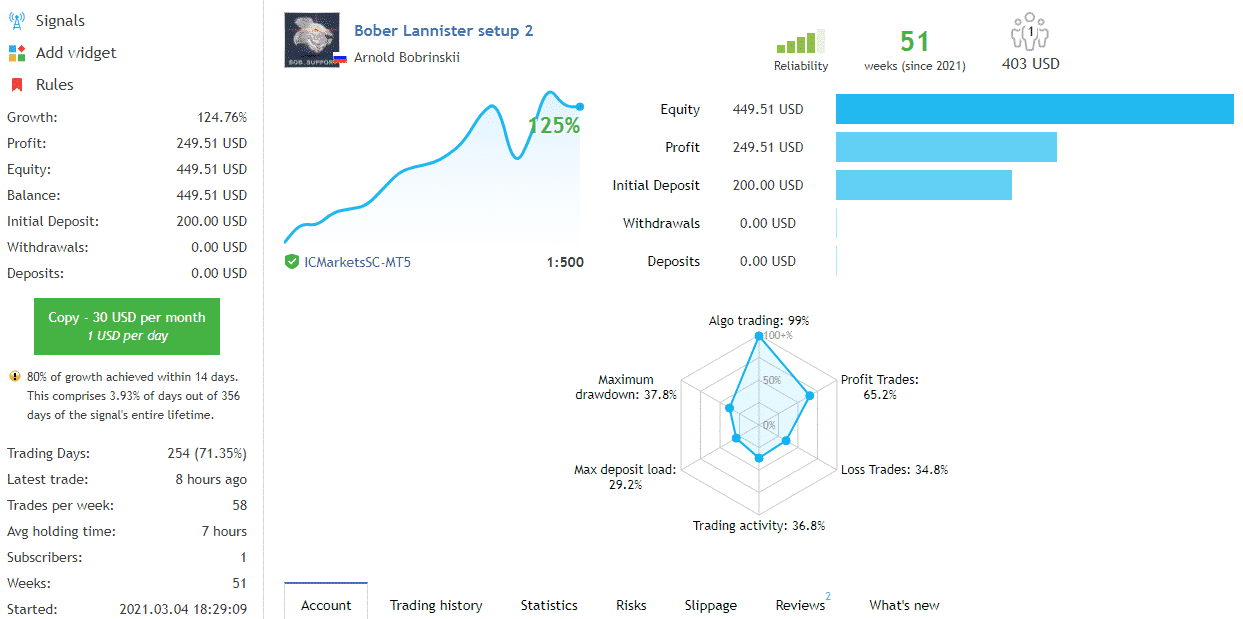 The available trading stats are not from a verified account. Anyway, Lannister has traded on it for 254 days, and has only earned an income of $249.51, which is slightly higher than the initial deposit ($200). Clearly, the system's trading decisions don't help it to make significant gains. This performance hugely contrasts the one in the backtest report where huge revenues were generated.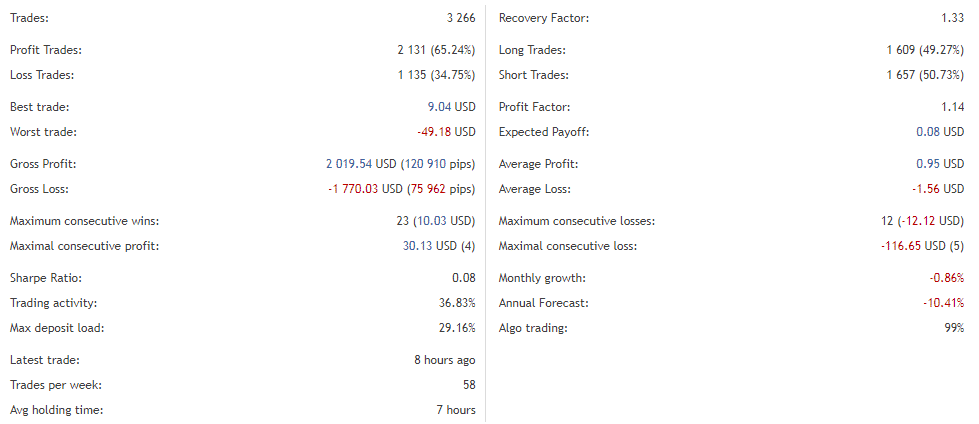 The profitability rate of the 3266 executed trades is 65.24%. The average profit is $0.95, whereas the average loss is -$1.56. Till now, the best trade has brought in a profit of $9.04, and the worst one has led to a loss of -$49.18. A profit factor of 1.14 has been reported.
High drawdown
The system's activities have led to a high drawdown of 37.8% from 254 trading days. This shows us that, over time, trading risks increase substantially and may threaten to obliterate the capital.
Vendor transparency
Bober Lannister is the product of Arnold Bobrinskii, a Russia-based developer with a 4.5 rating from 37 reviews. The developer is also selling Bober Crypto MT5 and Bober Real MT5 on the MQL5 platform.
User reviews
Most of the user reviews for this robot on mql5 are positive. In brief, these clients state that Bober Lannister is great, works well, and wins more than it loses. A disgruntled trader discloses that this system is good for ranging markets, but can incur huge losses when it comes to trending. He advises the author to execute a hard SL when price breaks fast from trading channels.