It's not for everyone to invest in cryptocurrencies because they are quite speculative. No matter how much money they gain in the long run, investors can expect a bumpy trip. However, if you believe in crypto's long-term potential and are willing to take on some risk, there is nothing wrong with owning some digital money as a long-term investment.
It may be scary at first, and scams have occurred, but today's leading crypto apps, exchanges, and platforms make purchasing and selling crypto easier and clearer than ever before. Also, investors can now purchase and sell digital assets alongside their stocks, mutual funds, and other products at various brokerage firms and exchanges.
It's also important to know if cryptocurrency trading is good for your circumstance and any underlying risk before getting started. Also necessary is an understanding of how each platform works. Fortunately, most platforms have market sites that are similar in appearance, so you may safely ignore a lot of the details on the website.
Investing in cryptocurrencies can be done in a variety of ways. The following is a list of some of the exchanges and platforms.
Binance

Binance is a well-known centralized platform that allows people and organizations to trade hundreds of different cryptos. It has well-known crypto on board. By trading volume, Binance is the world's largest cryptocurrency exchange.
Also, many altcoins and meme currencies are available for those who prefer to invest in smaller coins. Users worldwide benefit from its beginner and advanced charting, user education, and a large range of trading alternatives. The low maker/taker fee of 0.1 percent is one of its most appealing features. Fees start low and keep decreasing as you raise your trading volume.
Kraken

If you're looking to trade or invest in cryptocurrencies, Kraken is one of the best options. Margin trading is also available. However, it's less user-friendly than some of these other services as an actual exchange. Kraken has a maker-taker fee structure with pricing incentives based on users' 30-day trading volume.
BlockFi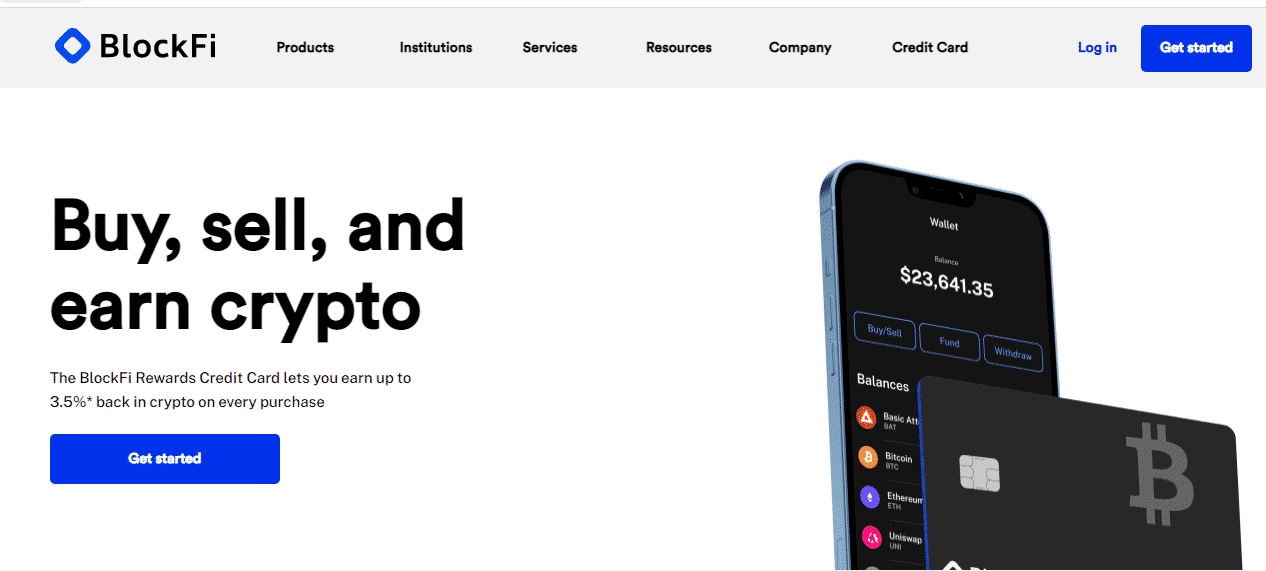 Investors who keep their crypto in the BlockFi Interest Account can earn up to 9.5 percent APY on a monthly compounding basis. Users can also utilize their existing cryptos as collateral for loans on the platform.
Also included in BlockFi's innovative financial offerings are low fees and robust cybersecurity infrastructure.
Coinbase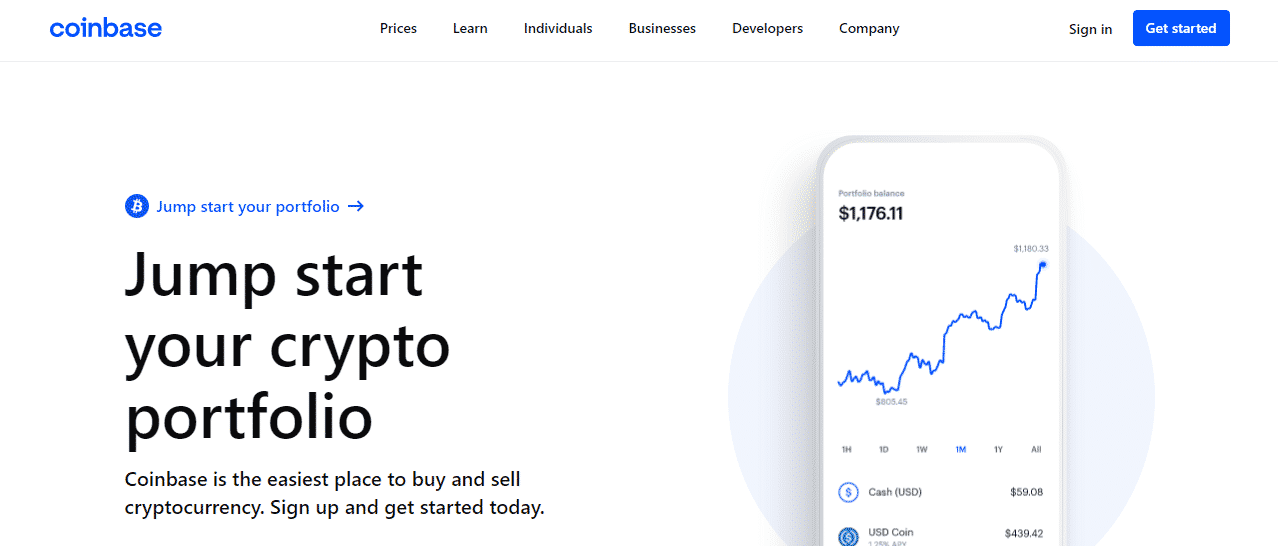 Over 20 million people use Coinbase, the largest US-based crypto trading platform. Most people know about Coinbase because of the ease they may trade cryptocurrencies through its website and trading platform. Paying with a credit/debit card or a bank account is simple with Coinbase. Fees range from $0.99 to $2.99 for purchases under $200, with an additional 0.5 percent depending on the amount transacted on the exchange.
Gemini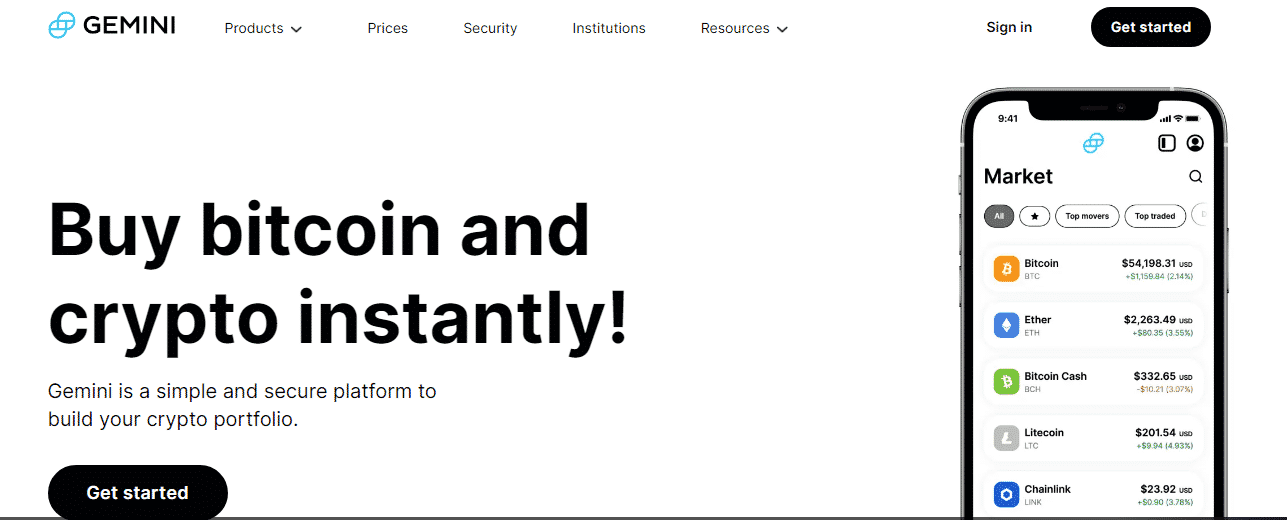 Individuals and institutions can use Gemini, regulated digital asset exchange and custodian, to trade and store their digital assets. Users can buy, store, and sell cryptocurrency with Gemini. The Gemini Earn promotion at this exchange allows users to earn up to 3.5 percent interest on their Bitcoin if they choose to save them. However, for heavy traders, Gemini's $5,000 daily and $30,000 monthly deposit limits are impractical.
The platform charges users between 0.99% and 1.49% for each transfer. Considering some of the best exchanges, that's a reasonable rate, but better options are available elsewhere.
Robinhood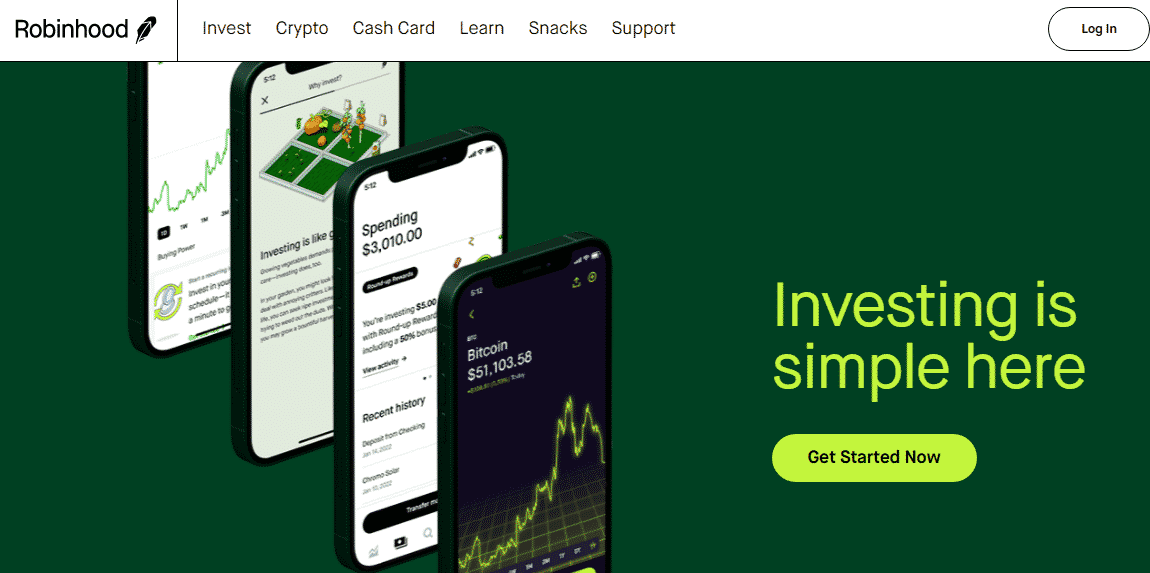 Robinhood began as a stock brokerage firm that catered to individual investors. A few years later, in 2018, it began offering crypto services and attracted investors with little or no experience in the field.
The crypto exchange, which now supports seven major cryptocurrencies, is known for its user-friendly mobile app layout and zero costs on crypto trades. Trading crypto with Robinhood Crypto doesn't cost a penny extra, but it does make a modest profit on each order as it moves through the system. "Payment for order flow" is a term that refers to this technique (PFOF).
Despite its popularity among crypto newbies, Robinhood does not allow you to withdraw your crypto funds; thus, you must transfer them elsewhere. This is a significant shortcoming.
Bisq
Bisq is a decentralized exchange that provides a clean, user-friendly interface and several supported coins. If you're a crypto enthusiast wishing to trade with a wide range of coins, including altcoins, this is a good option. The fact that it is built on open-source software means that its design is available online.
All transactions on Bisq are conducted without the requirement for third parties or the submission of any personal information from users.
In summary
More and more investors worldwide are getting familiar with blockchain technology and the platforms that provide online crypto trading, making it easier for them to trade cryptocurrencies. A basic understanding of the crypto market allows you to explore the options above and pick the best fit for your needs. However, it is advisable to begin with, the most popular and easiest solutions and then work your way up to the more complex ones, if necessary.
In addition, there are other platforms not mentioned above, some of which may not be suitable for novices; others may be dangerous, and yet others may be scams. Some of the exchanges we didn't include aren't necessarily bad choices. However, you should stick with proven platforms like those mentioned above if you're just getting started.