Cryptocurrencies are gradually edging their way into global acceptance and changing the way we think about finance. Among the many developments that came with them are NFTs. These provide a way in which digital content creators and artists can prove ownership of and earn from their creations. In 2021 alone, these NFTs grossed a turnover of $41 billion, and this figure is only expected to get higher in the coming years.
NFTs 101
Before we can begin to describe what a non-fungible token (NFT) actually is, we need to understand the distinction between a fungible and a non-fungible asset. A fungible asset is one that can be easily exchanged with another of its kind, with no discernible difference in both of these assets. For instance, if you sold your Ethereum and then later bought another, you will have literally the same asset you had before.
Non-fungible assets, in contrast, cannot be interchanged with each other. For instance, if you sell a plot of land and go buy another later, you will not have the same asset you started with. Non-fungible tokens are art pieces that are tokenized on a blockchain, which helps prove their provenance and uniqueness.
Is the NFT wave a bubble?
The first NFT was created in 2014 by Kevin McCoy and his wife, and it was a video clip of McCoy's wife. 2021 was arguably the most eventful year for these tokens as several of them went on to sell at auctions for millions of dollars a pop. Some of the collections we'll discuss today have a price tag of around 75 ETH for their cheapest piece, which equates to $235,000 at the time of writing.
With such exorbitant prices after just a few years of existence, one can see why some would think of NFTs as a bubble. However, most of these projects have real-world use cases, such as membership to exclusive clubs or access to private concerts and parties. NFTs have also been purchased by renowned companies for use in branding.
How to acquire NFTs
The best place to buy these tokens and/or create new ones of your own is OpenSea. This is currently the largest NFT marketplace that also offers minting functionalities. To use the site, all you'll need is to connect a compatible wallet loaded with ETH, as it is hosted on the Ethereum chain. The best wallet to use with this platform is MetaMask, which comes in the form of a browser extension. Other than OpenSea, there are several other NFT marketplaces, but very few come close in terms of popularity.
Best NFT projects to keep tabs on
1. Cryptopunks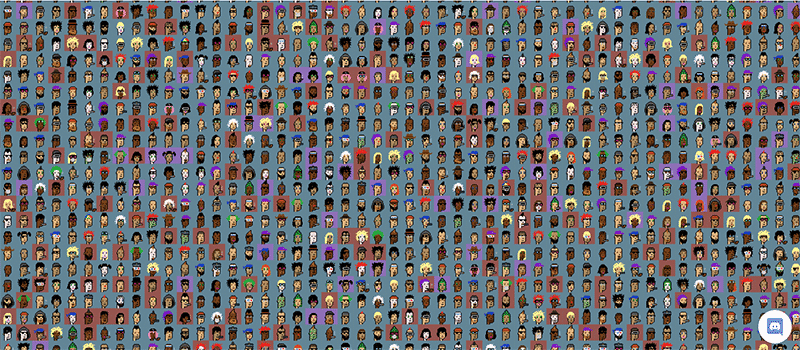 This was one of the pioneer NFT projects on the Ethereum chain. It was flagged off in 2017 by Larva Labs, and these tokens can only be purchased on their website. The collection consists of 10,000 tokens, among them human punks, zombies, apes, and alien punks. The most expensive piece in this collection is a human punk that sold for $25.7 million in February, while the cheapest punk costs 69.4 ETH or around $217,000 at press time.
On the website, these punks are displayed with different background colors to showcase their availability. A red background means the token is for sale, while a purple one shows the item is open for bidding. A blue background means the token is not for sale.
2. Bored Ape Yacht Club (BAYC)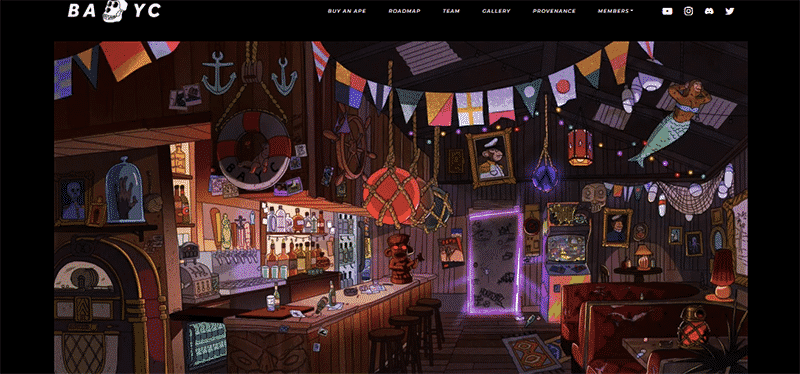 This is a collection of 10,000 animated apes created by Yuga Labs and hosted on Ethereum. These apes have different characteristics and different rarity levels. The cheapest ape is priced around 75 ETH ($235,000). Seeing as this project was launched in mid-2021 and apes used to go for as low as 1 ETH, BAYC is one of the fastest appreciating NFT projects.
Holders of these apes enjoy NFT airdrops from the developers, as well as membership to the BAYC club. The latter affords them access to exclusive events such as virtual concerts.
3. Mutant Ape Yacht Club (MAYC)
This is another ape collection from the creators of BAYC. Originally, it consisted of 10,000 mutant apes, and these sold out for $96 million as soon as they were launched. However, Yuga Labs created a new NFT called Serum, which allowed Bored Ape token holders to add the serum to their apes and turn them into mutant apes. In so doing, the total number of mutant apes possibly increased to 20,000.
These MAYC tokens are slightly more affordable than their BAYC counterparts. The latter are currently all being held by celebrities and VCs on account of their high value.
4. Axie Infinity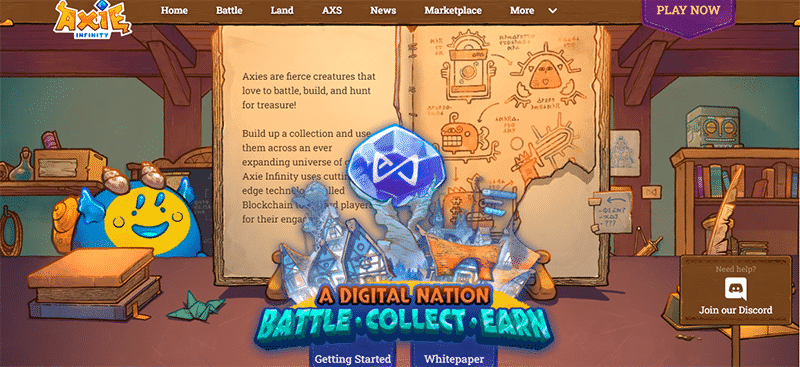 This is a crypto play-to-earn game that's built on the metaverse. On it, players collect fascinating creatures known as Axies, which they breed, raise and battle for in-game tokens. Users can also build whole Axie kingdoms in the game. What's more, these Axies can be sold as NFTs on various marketplaces.
5. Cool Cats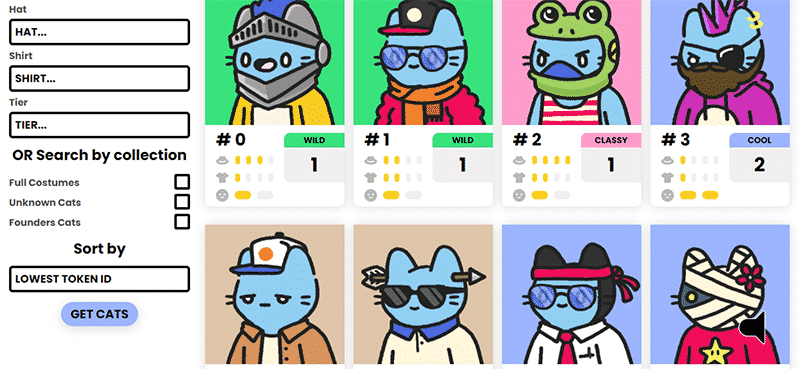 This is a collection of 9,999 blue cats that was launched in 2021. Each of these cats varies by their unique facial expressions, traits, and clothing. Holders of these tokens can breed them with other cats to create future offspring. The owners of these tokens also enjoy access to various exclusive events and giveaways from the developers.
Conclusion
NFTs have garnered traction, especially in 2021 after several celebrities hopped on the bandwagon and flaunted their collections online. Nowadays, it is not uncommon to hear NFTs selling for millions of dollars at auctions. Most of these collections even sell out immediately after launch. However, before investing in an NFT, do your due diligence, find out its utility and incentives that ensure it retains its value in the long term. Otherwise, you may be stuck with a worthless work of art.