Ethereum is a public blockchain-based platform that allows users to create smart contracts. It has the native cryptocurrency, Ether (ETH). Ether can be transferred between Ethereum accounts. Wallets for Ethereum have sprouted up all over the place in recent years. The fact that people from all around the world can create accounts online is a bonus. However, as a result of this spike, several insecure and unreliable wallets have emerged, allowing hackers to access Ethereum accounts. Choosing a wallet can be difficult and overwhelming too. In this article, we'll go over the top six secure wallets.
What is an Ethereum wallet?
Such a wallet is an application that facilitates interaction with your Ethereum account. Consider it similar to an internet banking app but without the bank. You can use your wallet to check your balance, send transactions, and connect to apps.
To send money and manage your ETH, you'll need a wallet. Your wallet is nothing more than a tool for keeping track of your Ethereum account. That implies you can change wallet providers whenever you choose. Many wallets also allow you to manage many Ethereum accounts from a single interface. That's because you, not your wallet, are in charge of your money. They're only a tool for keeping track of what's rightfully yours.
Here are some of the requirements wallets must meet.
Wallets have private keys that you control
A user interface is simple to navigate
An active community of developers
It has features for restoring and backing up your data
It is compatible with a variety of operating systems
It allows you to purchase, sell, and view your NFTs
Trezor Model T
Trezor is a crypto hardware wallet. This means that it stores your private keys on a physical device rather than software. Today, there are various Trezor variants available, the most recent of which is the Model T. With an easy-to-use touchscreen interface, regular firmware upgrades, and backup options; this is now one of the best hardware wallets available.
Thousands of cryptocurrencies, from market giants to smaller, niche coins, are supported by the Model T. It is durable because it is composed of tough materials that won't shatter no matter how many times you drop it. Unfortunately, it is not waterproof. Hardware wallets are more expensive than software wallets, and Trezor T costs around $210.
Metamask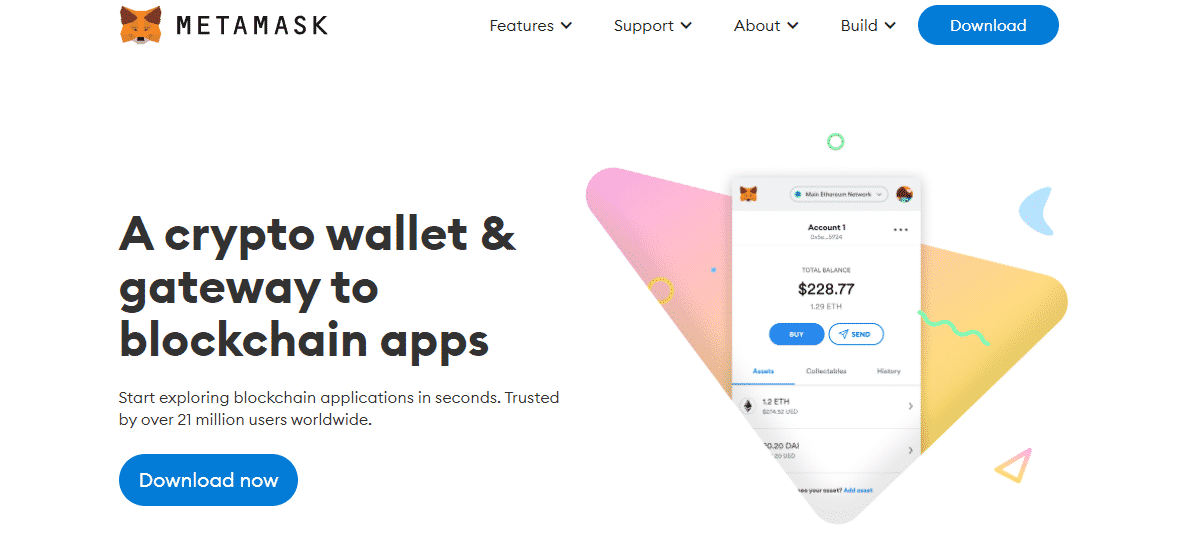 MetaMask is a widely used software wallet. It's available as both an application and a browser extension. This wallet is designed specifically for Ethereum. It allows you to safely keep your ETH funds' private keys. It also allows you to attach a hardware wallet, like a Ledger or Trezor, to your MetaMask account for added security.
It's also open-source software, which means you can look at the source code and make your own customized version at home. MetaMask can also be used to purchase coins through Coinbase and ShapeShift.
There are charges for gas. This fee, which users must pay to compensate for the large quantities of computer power necessary to conduct transactions, applies to projects that reside on the Ethereum blockchain.
Ledger Nano X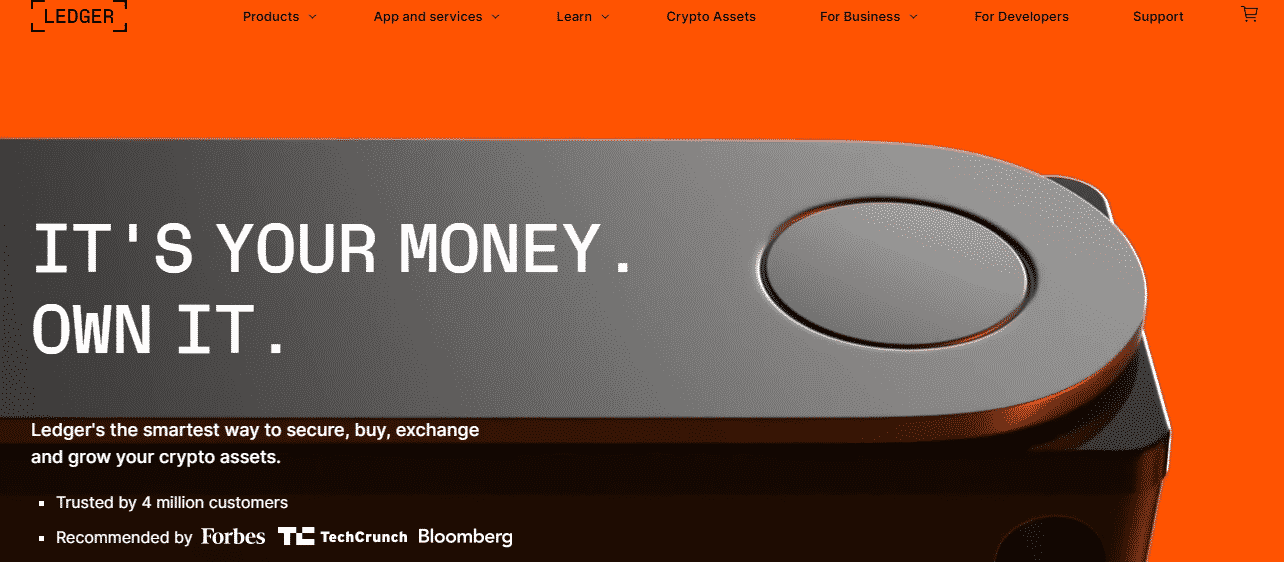 The Ledger Nano X is a hardware wallet. MyEtherWallet makes Ledger-Ethereum integration a breeze, and you can store over 100 different wallet apps for the 5,500 tokens supported by Ledger at the same time.
This is a successor to the well-liked Ledger Nano S. The device has a rechargeable battery and Bluetooth, which help to increase mobility. You can also manage many coins at the same time.
This wallet won't break if you drop it, and it's also fireproof and waterproof, unlike the Trezor Model T. It's made to last, so you don't lose your private keys in the event of a slight mishap. It'll cost you at least $119.
Exodus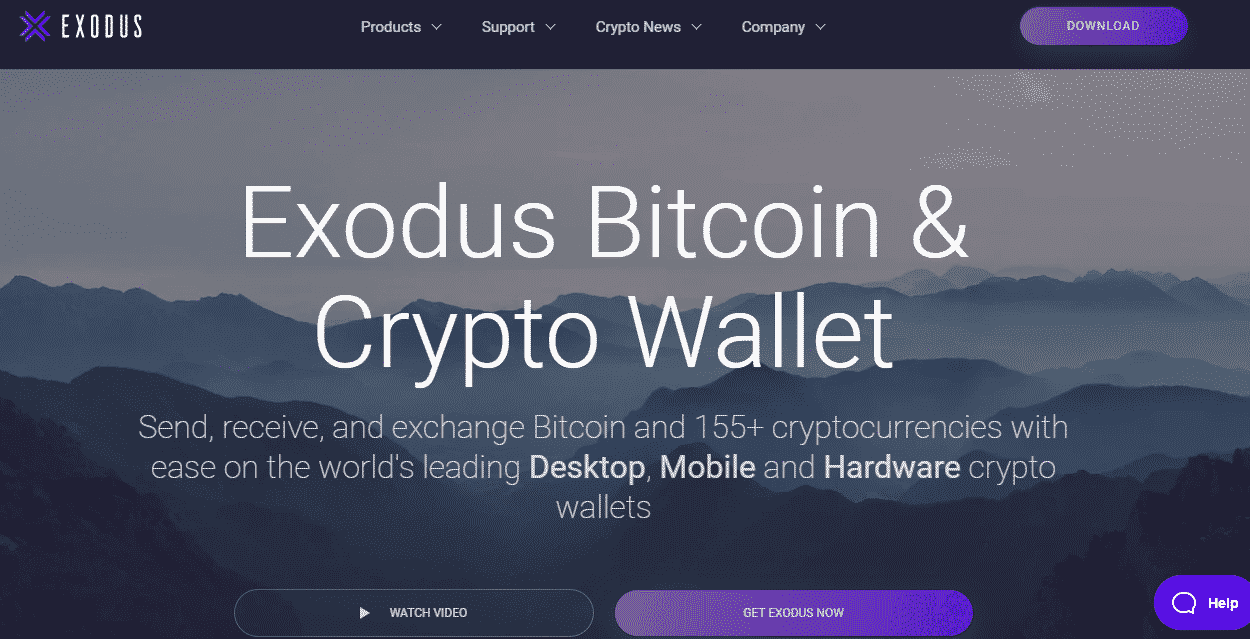 Exodus is the world's first multi-cryptocurrency desktop wallet, with a user-friendly interface and no fees. When you first open the Exodus wallet, a pie chart displays your complete coin holdings.
Exodus allows you to trade between multiple cryptocurrencies as well as exchange them for regional currencies such as USD and others. You can have complete control over your data and private keys using Exodus, which you may export and backup to other sources to avoid data loss.
Exodus now accepts over 100 different cryptocurrencies. They also have a number of exchange partners (including ShapeShift), allowing them to provide a greater number of exchangeable assets. Exodus has made swapping faster and more trustworthy by obtaining liquidity from a variety of sources.
Coinbase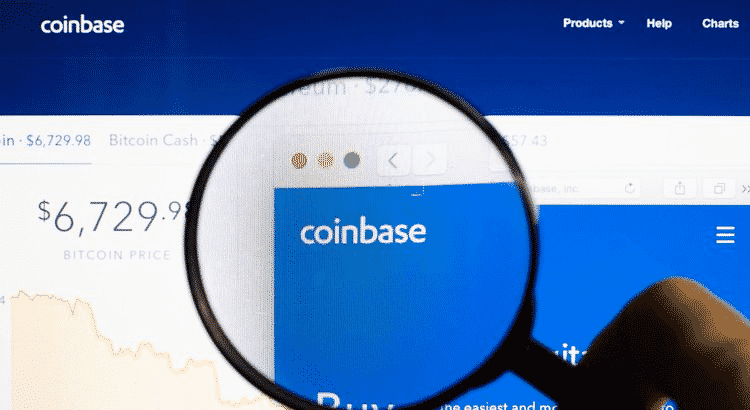 Coinbase is most recognized for its decentralized cryptocurrency exchange, which is used by tens of thousands of users on a daily basis. Coinbase Wallet allows you to store your private keys for any NFTs you hold, as well as a variety of digital assets. Furthermore, the program is extremely user-friendly and can be smoothly linked to the Coinbase exchange if you wish to sell or purchase more ETH.
Multi-signature, two-factor authentication, and confirmation requests are among the security features offered by this wallet. They all work in tandem to make it harder for cybercriminals to gain access to your wallet.
MyEtherWallet  (MEW)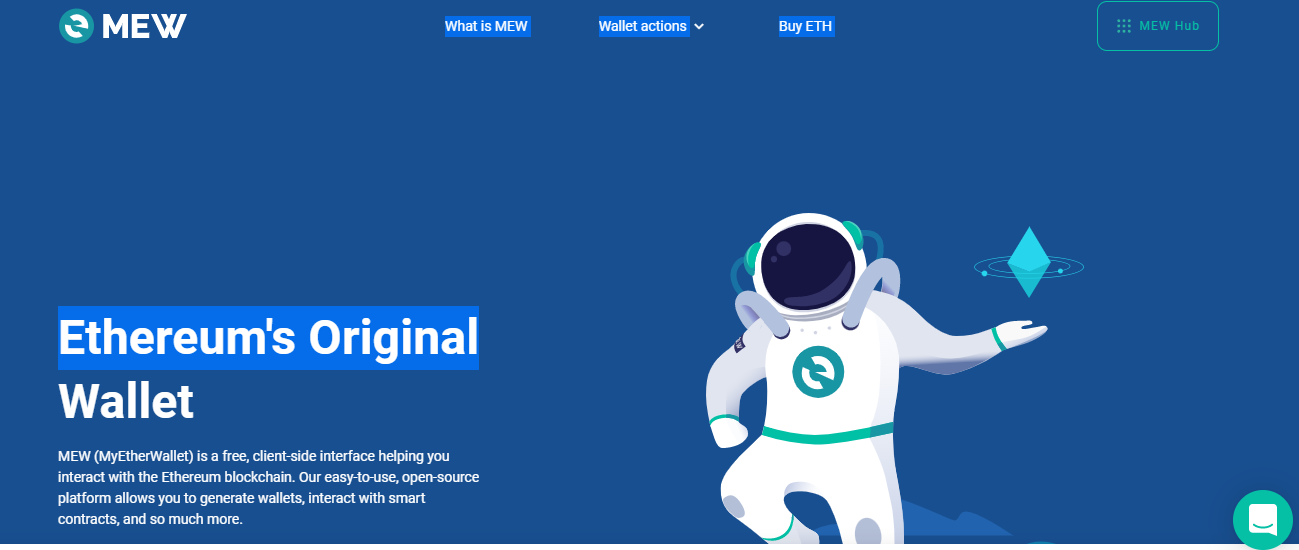 MyEtherWallet is a web-based Ethereum wallet that allows you to connect to the Ethereum blockchain directly. This is an open-source wallet that allows users to keep their private keys, providing an additional degree of protection. This is one of the faster options for multi-currency wallets because of its user-friendly interface and speed.
It not only accepts Ethereum but all ERC-20 tokens as well. A swap section is also available, which is powered by KyberNetwork and Bity. This function allows you to swap Ethereum for other cryptocurrencies. You can now use MyEther's browser environment to access your Trezor or Ledger Nano S funds.
Summary
When it comes to something as valuable as your Ethereum coins, it's critical to select a reputable and secure wallet that safeguards your private keys. You may use the wallet to check your balance, handle transactions, and connect to other apps. Before you choose a wallet that completely fits your needs, you should consider the risks, costs, and security benefits it provides.