Platforms like Telegram, Reddit, and Discord have grown in popularity and have become a major driver of crypto use. Despite not being as popular as Twitter or YouTube, Discord has unique capabilities that have proven appealing to crypto fans. Users can connect, engage, learn about specialized topics, and discuss in sub-channels on Discord servers. Furthermore, because most of these Discord groups are project-based, they tend to concentrate on specific elements of the cryptocurrency sector. Some also cover numerous crypto-related topics, including as DeFi, NFTs, Metaverse, and more.
What is a Discord?
Here is a free social networking program for iOS, Android, macOS, Windows, and Linux. You can also use a web browser to access it. It is one of the most significant applications for community-based organizations and companies because it enables a variety of communication functions. Despite being intended for the video game industry, this concept has generated a growing interest in Discord in the crypto community.
Each Discord community is structured into a collection of distinct channels that make up a server. Each server has its own set of invited members, subjects, regulations, and communication routes. Once you've joined a server, you can contribute to any channel and converse with other members.
Voice over Internet Protocol (VoIP) permits text and multimedia messages to be delivered over the Internet, making crypto-related information transmission and sharing easier. You can also share videos, photos, music, and internet links. It is completely free to start a server.
Top things to look for in a Discord channel
The number of people who have joined the server.
Check for Bot Guards on the server.
The ease of use.
The type of content you want to consume — trading signals vs. general crypto news, for example.
Crypto Discord channels
Crypto Fuse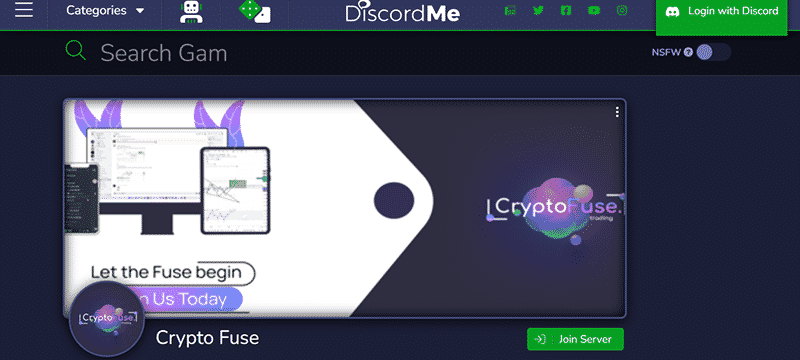 This is a group founded by an experienced and successful trader who, after working as an analyst in a number of groups, decided to start his own in order to develop a server that addressed the flaws he noticed on other servers.
It features a team of expert analysts who provide daily premier crypto tips for futures and spot trading. It also includes live mentoring, in which all team analysts perform live broadcasts for the entire group as well as for themselves.
The group also offers a bot for the community to improve their understanding of the current status of the market, with features like crypto news, crypto trading coins, live prices, and more. You will receive a month of premium access for free if you join through the website.
Filthy Rich Futures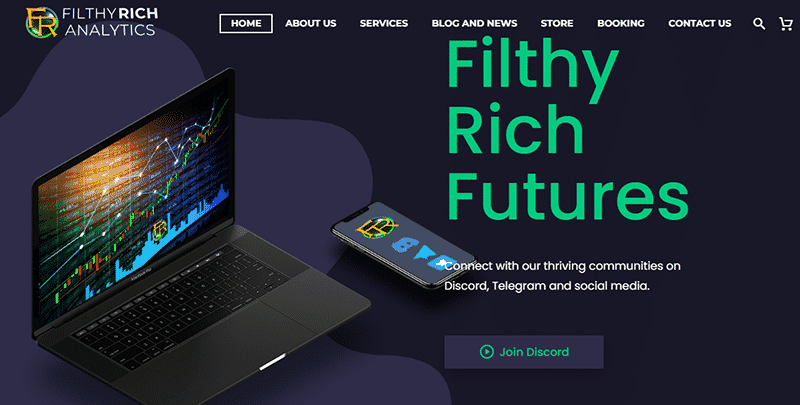 It was designed by professionals with the goal of assisting all of its members in making the most feasible profit. They assist their members in making informed judgments in highly leveraged positions while minimizing risk. The server is geared toward futures trading with larger leverage, which can lead to higher losses. Members of the server, however, are protected by a set of rules that allow you to learn and avoid losses.
Its tight anti-spam/anti-scam policy ensures a clean experience, and the community is extremely helpful and welcoming. This is an incredible place to learn how to trade and put what you've learned into practice to become a successful trader. It has different plans: 1-month plan at $69.95, 2-monthly plans at $129.95, and 3-month plan at $179.95.
Crypto Dads
It is part of the Stock Dads network, which is a premium financial education media organization with a stock trading Discord server. Crypto Dads takes advantage of its instructional content and network to be the best community for trade alerts, educational information, one-on-one coaching, and more. Crypto Dads have a track record of turning crypto trading ideas into profitable wins for its users, thanks to its various play-callers.
Their premium subscription plans include a lot of useful features that can make your trading procedure easier. The community offers a variety of options with varying features, with prices ranging from $65 per month to $1250 per year.
Satoshi's Exchange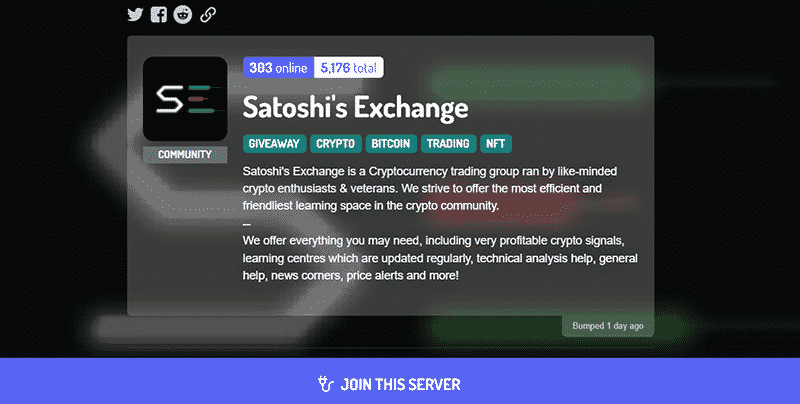 This is a channeled by crypto enthusiasts and veterans. It has everything you could possibly need, including highly profitable crypto signals, frequently updated learning centers, technical analysis assistance, general assistance, news corners, price alerts, and more.
The team includes a competent group of traders who work in different time zones to ensure that your inquiries are constantly addressed and answered.
After the old platform was hacked with over 17K members, the team's major goal is to rebuild it even better. The team is constantly working on new bots to help in trading. The creation of NFTs for which members of the server will be whitelisted is its next significant initiative.
Axion Crypto Community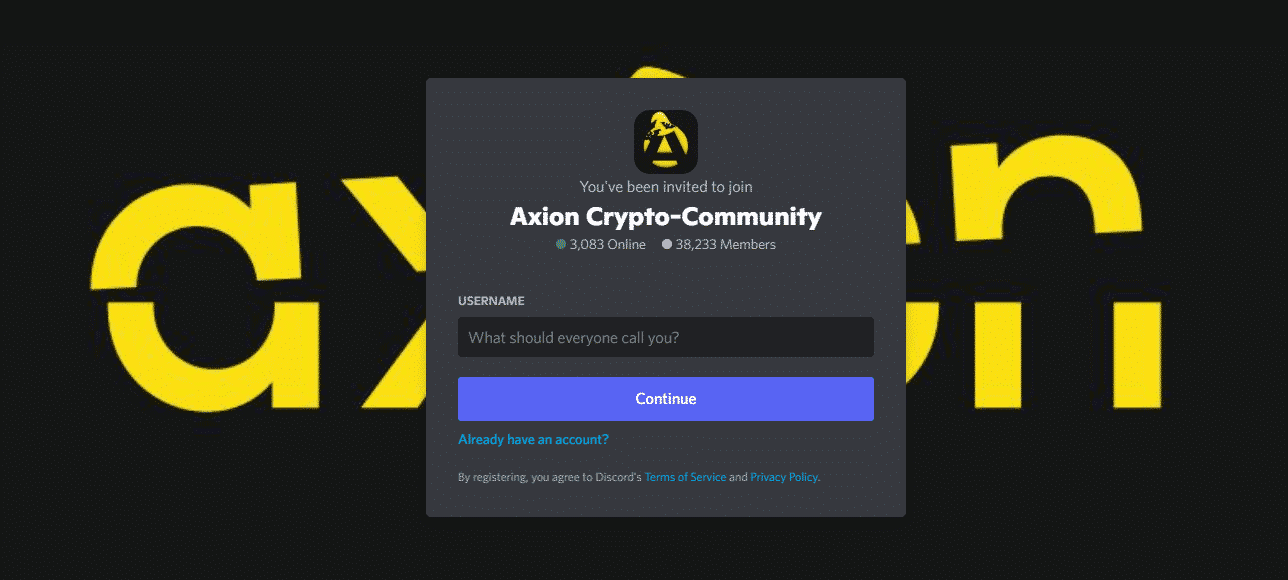 It is a community-focused Discord Server famed for its all-encompassing crypto discussion forum, which includes anything from regular AMAs with project founders to providing important trade signals. In a short period of time, this community has grown to become one of the largest crypto discussion forums.
It's a lively, upbeat group with a strong sense of community. The level of participation across all sub-channels is astounding. There is also a dedicated meme sub-channel, which has the highest activity on the server. Axion's admin has a proven track record of generating accurate trading signals that include both entry and exit points. This server also helps to provide educated information that leads to highly profitable decisions.
Summary
The pace of Discord adoption is increasing. The community has developed at an exponential rate, with the total number of registered users surpassing 300 million. A project must have a Discord community to make any significant inroads in this very competitive crypto field. There are numerous channels and chart groups on Discord, and we have discussed the top five in this article.